Vocational courses are those which are available in many career fields like computer applications, office management, health care units and many more skilled fields. The courses are offered by career colleges, trade schools and community colleges. Vocational courses provide job trainings under specific roles and careers and provides certificates for different jobs. There are many types of vocational courses in India which include Bachelor of Vocation, Diploma Courses and Certificate Courses. Let's go with details of Bachelor of Vocation courses.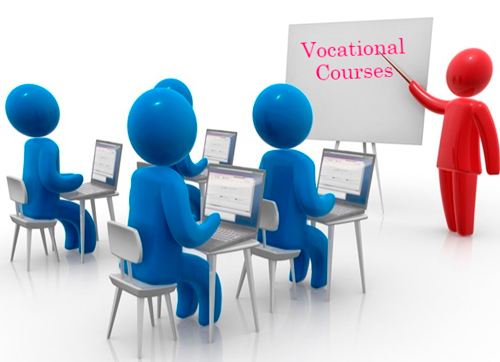 Bachelor of Vocation Courses
B.Voc Courses are job related courses with different specializations with which the persons or students are interested. With the help of these courses, the candidates who are interested to attain jobs in their respected fields can attain easily with the help of these courses. The career with the vocational course are good. There are as many specializations under this course which include:
B.Voc Software Development
B.Voc Beauty and Wellness
B.Voc Hospitality & Tourism
B.Voc Food Processing
B.Voc Tourism etc.
It's not possible to give details particularly B. Voc course. Instead, it is easy to provide details related to any specific course viz. B. Voc in Software Development which is furnished under:
Syllabus for B.Voc Software Development
The syllabus for B. Voc in Software Development for 6 semesters are furnished below: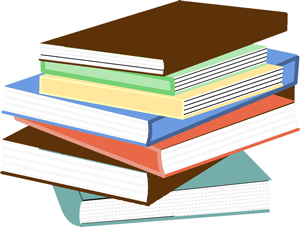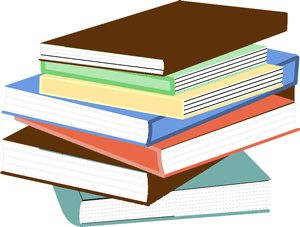 | | | |
| --- | --- | --- |
| Semester 1 | Semester 2 | Semester 3 |
| Speaking & Listening Skills | Writing & Presentation Skills | Management Information Systems |
| Word Processing & Image Editing | Network & Internet Applications | Web Applications & Development |
| Aptitude & Logical Reasoning | Environmental Studies | Computer Hardware & Maintenance |
| Programming Principles | Animation Software | System Analysis & Design |
| Managerial Economics | Mathematics 1 | Operating Systems |
| Introduction to IT | C- Programming | Business Statistics |
| Page maker Lab | C – Programming Lab | Computer Hardware Lab |
| Photoshop Lab | Animations Lab | Web Development Lab |
| | | |
| --- | --- | --- |
| Semester 4 | Semester 5 | Semester 6 |
| 1) Business Informatics | Entrepreneurship Development | Mobile Application Development |
| 2) Object Oriented Programming | Introduction to Information Security | Free & Open Source Softwares (FOSS) |
| 3) Financial Accounting | Principles of Management | Human Resource Development |
| 4) Network Administration | Software Engineering | Database Administration |
| 5)Mathematics 2 | Software Testing | IT & Society |
| 6) Visual Tools | Programming in Java | Advanced Java |
| 7)OOP & Network Lab | Java Lab | Android & Java Lab |
| 8)Visual Tools Lab & Industrial Training | Study Tour & Major Project (Phase 1) | Major Project (Phase 2) |
B.Voc Course Details
B.Voc Course Details comprises of following aspects:
Course Duration:
This is an under-graduation course and the duration will be obviously 3 years.
Eligibility:
The eligibility criteria of this course is 10+2 under any stream.
Course Fees:
The fees for B. Voc course ranges in between Rs.20, 000/- to Rs.30, 000/- per semester.
Colleges for the course:
The colleges that hire Bachelor of Vocation Course in India are as follows: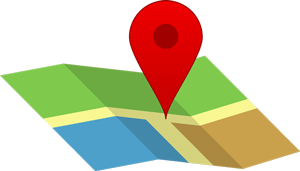 Ambedkar University, Karampur, New Delhi
Andhra Loyola College, Andhra Pradesh
Central University of Kashmir, Jammu
Annamalai University, Tamil Nadu
Aggarwal College, Haryana
Xavier's College, Ranchi
Alphonsa College, Kerala etc.
Career Prospects
The career with B. Voc course is good in the present world. Let's look for different jobs under the course and their salary packages.
Job Roles:
The job roles under Bachelor of Vocation Course are as follows:
Programming Analyst
Telecommunicators
Sale Representatives
Research Analyst
Software Engineer
Java Programmer
Quality Manager Etc.
Salary Packages:
The salary packages under this course may be different according to the specialization the person chooses his/her job. The entry-level salary for any specialization might range between Rs.20,000/- to Rs.30,000/-.
Also, See-
About MBA in Airline & Airline Management
About Diploma in Fashion Designing