Master of Commerce is also known as M.Com is a post-graduation course which can be pursued after the completion of under-graduation in Commerce. This course is mostly concentrated on one subject area which includes accounting, finance, human resources management, statistics, economics, business management and many more. The course acts as a basis for advanced studies like Ph.D. and M.Phil in Commerce. M.Com helps the students know in depth of the specialized subject in the final year in the fields of commerce like Statistics, Taxation, Banking, Insurance and Marketing etc. Let's look for some other courses in M.Com.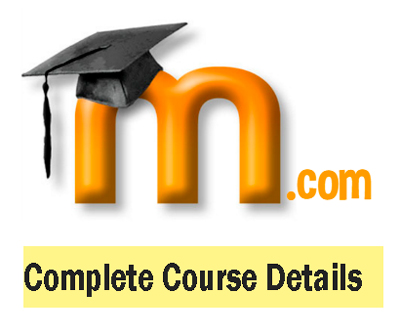 Master of Commerce (M.Com) Course list
There are some other specializations in M.Com course. They are as follows:
M.Com Human Resource Management
M.Com in Business Management
M.Com in Computer Applications
M.Com in Statistics
M.Com in Taxation
M.Com in Finance etc.
M.Com Specialization Subjects
M.Com focuses on different specializations like finance, marketing, accounting, human resources, economics etc. There are two optional groups that the students can opt in their final year. The major group consists of 4 papers whereas the minor group consists of 2 papers. The structure of the group is designed with the intent to provide advanced specialization in the respective group. Given below are some of the specialization subjects in each field are as follows:
| | |
| --- | --- |
| M.Com in Finance | M.Com in Human Resources |
| 1) Financial Institutions & Markets | 1) Human Resource Development |
| 2) Security Analysis & Portfolio Management | 2) Management of Industrial Relations |
| 3) International Financial System | 3) Strategic Human Resource Mgmt. |
| 4) International Financial Management. | 4) Compensation Mgmt. & Employee Welfare Laws |
Until now, M.Com specializations and subjects. Now let's look for syllabus of Master of Commerce.
M.Com Syllabus
The syllabus of this post-graduation course consists of following subjects in 4 semesters.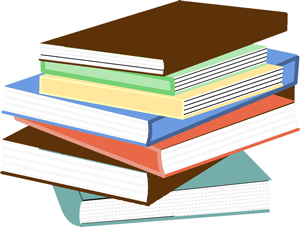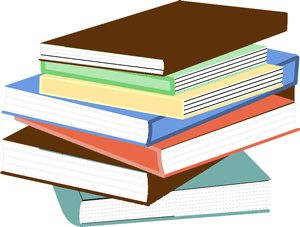 | | |
| --- | --- |
| Semester 1 | Semester 2 |
| 1) Organization Theory and Behavior | 1) Quantitative Techniques for Business Decisions |
| 2) Financial Management & Policy | 2) Marketing Management |
| 3) Statistical Analysis | 3) Managerial Accounting |
| 4) Economic Analysis | 4) Business Environment |
| | |
| --- | --- |
| Semester3 | Semester 4 |
| 1) Accounting Theory & Practice | 1) Human Resource Management |
| 2) Strategic Management | 2) International Business |
| 3) Elective 1 | 3) Elective 1 |
| 4) Elective 2 | 4) Elective 2 |
Elective Groups in M.Com
The students may select some groups in their final year which are optional. The groups which they select are included in their second year as their syllabus. Let's look for some of the electives or optional groups.
Finance 1

1) Finance Market & Institutions
2) Security Analysis & Portfolio Management

Finance 2

1) Project Management & Financial Services
2) International Financial Management

Marketing 1

1) International Marketing
2) Marketing Research

Marketing 2

1)Advertising & Sales Mgmt.
2) Consumer Behavior

Human Resources 1

1)Human Resource Development
2) Training & Development

Human Resources 2

1) Industrial Relations
2) Mgmt. of Transformation

Corporation & Industrial Laws

1) Corporate Law
2) Industrial Law

Taxation Management

1) Principles & Practice of Taxation & Indian Tax System
2) Corporate Tax Planning
Until now, we made a look for M.Com Syllabus. Now, let's have a look for course details of Master of Commerce.
Complete M.Com Course Details
The course details for M.Com consists of duration, eligibility and fee structure. Let's look into those details.
Course Duration:
M.Com is a post-graduation course and the duration of this course is 2 years.
Eligibility of the course:
One who have completed their undergraduate or bachelor degree with Commerce under any reputed or recognized University with an aggregate of 60-65% is eligible for this course.
Fee Structure:
The fee structure for this course may vary in between Rs.20, 000/- to Rs.25, 000/- per semester for 2 years and may vary according to institutions.
How is M.Com Beneficial?
Master of Commerce is a demanding course and have a great value. The career with this course will be good and bright. The course acts as a basis for pursuing some other advanced studies like M. Phil and Ph.D. in Commerce. Students who opt for M. Com can pursue their studies under various specializations like accounting, finance, business management, statistics, taxation, human resources management and some other fields. The students pursuing this course can take up research work in the fields of industrial relations, geo-political, socio-economic, national security problems and many more aspects. The career with this course deal with flow of money between accountants to the investment banker, money manager to finance consultant and so on.
Career with M.Com
The career with M.Com is very good in the present society as it deals with study of business management techniques and commerce. The job specializations and placement areas for the students under this  course may be as follows:
Job Profiles:
The job specializations under the course may be as follows:
Cashiers / Money Managers
Accounting Assistants
Marketing Managers
Operation Managers
Finance Managers
Investment Bankers
Security Analysts etc.
Employment Areas:
The placement areas for the students of the course include:
Finance & Banking Sectors
Import & Export Company
Customs Department
Indian Civil Services
Statistical Agencies
Research Agencies etc.
Also, See-
About Bachelor of Vocation (B.Voc)
About MBA in Airline & Airline Management
About Diploma in Fashion Designing