If you choose a career in Physical Education can lead you to a wide range of job opportunities in many places like health clubs, sports good manufacturer, marketing, commentator, trainer, sports journalism and other many more options. Today we live in an era where people who have realized the importance of sports and fitness. This field is expanding day by day. For more details about physical education and diploma in physical education course details, career and jobs etc, read this article.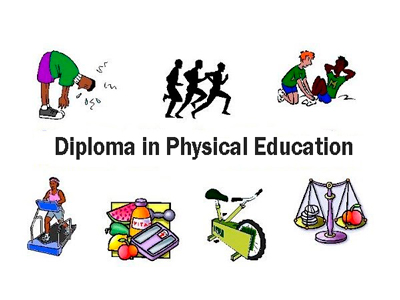 Introduction to Physical Education
Physical education is a course taught in schools which focus on developing physical fitness. It includes the instructions in physical exercises and games, especially in schools. Effective physical education classes help the children to develop skill and confidence, learn about personal health, maintain physical fitness and demonstrate positive social skills. This education teaches the health benefits of regular exercises and healthy food choices along with the risks of inactivity and poor diet.
Physical Education is also helping students develop social skills. For example, team sports help them learn to respect others. Kids also develop skills necessary to participate in a wide range of activities, such as basketball or swimming. Participation in P.E. classes on a consistent basis is essential for kids health. Some of the physical education necessary classes include motor development, health and wellness, exercise physiology etc. These classes prepares students to be physically and mentally strong, fit and health. Objectives of physical education are as follows.
The development of Organic fitness, character and personality.
To prepare the highly qualified leaders in the field of physical education.
The development of neuromuscular skills.
Scope of Career in Physical Education
Physical Education contributes to each child's total growth and development. There are many other options in this field apart from serving as a player. People are looking for professionals in the field of physical education and sport because they have best knowledge regarding therapeutic modalities like Thermotherapy, Cryotheaphy etc. Physical activity must be learned, hence there is a need for thinking on the part of the intellectual mechanism. Career as a coach or a physical education instructor is the main option in this field. Some physical education professionals can work in spas and yoga centers also.  Trained physical persons get priority in defense and police services with special recruitment drives.
Also See: List of Various Diploma Courses
Diploma in Physical Education Course Details
Diploma in Physical education or D.P.Ed. Is a diploma physical education course. Through this diploma program you can learn about high, medium, and low accessibility of different adventure sports and the factors that can affect accessibility. The course gives a student an edge over others to lead and motivate people towards achieving physical fitness and overcoming health related problems.
Course Duration:
It is a two years duration course.
Eligibility for D.P.Ed. Course:
Candidates should qualify in the 10+2 examinations from a recognized board.
Syllabus:
We are providing you the important subjects covered under this course. The subjects of D.P.Ed. Course comprises both theoretical and practical subjects.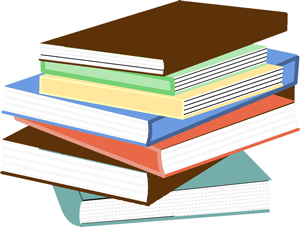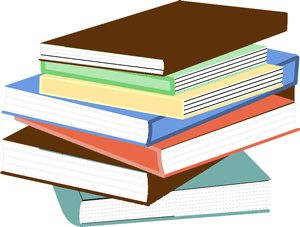 Foundations Physical Education
English and Communication Skills
History of Physical Education
Teaching of Fundamentals – Rules and regulations& Measurements of track, Play field/Ground
Teaching Ability
Allied Areas
Distance Learning:
A diploma in physical education course through distance education provides students the knowledge of the physical aspects of education. There is also a certificate which is provided at the end of the successful completion of this diploma course.
Type of Course:
This diploma program is online or distance type of course.
Duration:
The duration of a diploma in physical education is three years through distance learning process.
Eligibility Criteria:
After successful completion of 10th examinations, a candidate can apply for this.
Admission Process:
Interested candidates can apply for this course who have the basic eligibility to pursue this course. Sometimes the admission process varies from one institute to another.
Fee Structure:
The average fee for this course is approximately Rs. 30,000-80,000/-
Top Diploma in Physical Education Colleges in India:
Tatya Tope State College of Physical Education, Shivpuri
Malwa College of Physical Education, Bathinda
YMCA College of Physical Education, Bangalore
Pravara College of Physical Education, Ahmedabad
Arya Kanya Shikshan Mahavidyalaya, Vadodara
Techno Global University, Shillong
Ramakrishna Mission Vivekananda University, Belur
Job Types:
Let's see some job types of Physical Education professionals.
Physical Education Teacher
Fitness Center Director
Coach
School Gym Teacher
Physical Education Instructor
Occupational Therapist
Athlentic Trainer
Health Educator
Personal Trainer
Geriatric Fitness Specialist
Chiropractor
Nutrition Specialist
Salary Package:
The fresh physical education professional can earn approximately Rs. 10k-25k per month after getting experience the candidate can earn around Rs. 20k-50k per month.
Advanced Physical Education Courses:
Bachelor of Physical Education (B.P.Ed.)
Master of Physical Education (M.P.Ed.)
Doctor of Philosophy in Physical Education (Ph.D.P.Ed.)