M.Phil full form is Master of Philosophy and this degree offers mainly in streams of Science, arts and humanities. The main goal of the Master of Philosophy or M.Phil. Program is to prepare the students for research programs leading to doctoral degree. After finishing these M.Phil. Programs students normally enroll for a Ph.D. (Doctor of Philosophy) program. If you want to know the detailed information MPhil Course read this article completely.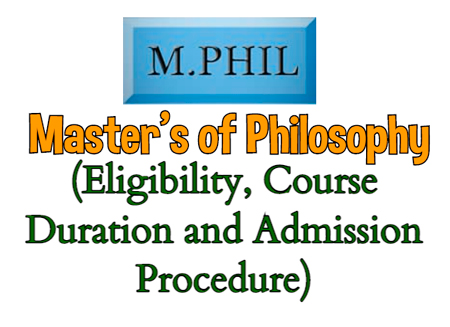 About Master of Philosophy Course
The Master of Philosophy is an advanced postgraduate research degree, means it is opted after the completion of master's degree. In this degree program you have to submit a research paper while pursuing this course. A person may achieve M.Phil degree after a few years of original research. It may also work as a pre-requisite for enrolling for a Ph.D. The M.phil degree has a lesser value compared to a Ph.D. it is most commonly used as a training course in advanced research work and as a stepping stone to Ph.D. program. It studies about the nature of man and ideas in context to a certain field of study.
Philosophy is a comprehensive system of ideas about human nature and the nature of the reality we live in. Master's degree in philosophy is offered by various institutes in India in a wide variety of subjects ranging from English, mathematics and physics to management. Some of the specializations of MPhil Course are given below.
Biochemistry
Hindi
Bioinformatics
Biotechnology
Bioscience
Psychology
Psychiatric Social Work
MPhil Course in Science Stream
Master of Philosophy course is offers on science stream subjects like chemistry, botany, physics, zoology, environment science etc. This program is useful to us to know the information about research work and its related topics. Some of the M.Phil. Courses in Science stream are as follows.
Master of Philosophy in Physics
Master of Philosophy in Botany
Master of Philosophy in Chemistry
Master of Philosophy in Zoology
Master of Philosophy in Clinical Psychology
Master of Philosophy in Environment Science
Duration:
Generally the duration of Master of Philosophy course is two years.
Eligibility Criteria: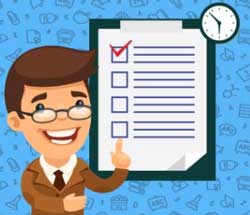 Candidates who have completed their master's degree with science stream in its related subject can apply for this course.
The candidates need to acquire 55 percent marks in the chosen for M.Phil. Course.
MPhil Course in Arts Stream
M.Phil program offers courses in Arts stream also. These courses mainly focus on many diverse topics relating to humans and their society. And these are provided a platform for students to carry out research in the study of human society, development, and structure. Here we mention some Master of Philosophy courses in Arts stream.
Master of Philosophy in Sociology
Master of Philosophy in History
Master of Philosophy in Fine arts
Master of Philosophy in Economics
Master of Philosophy in Geography
Master of Philosophy in Public Administration
Duration:
The duration time to complete this MPhil Course is two years.
Eligibility Criteria:
Candidates who have qualified in their master's degree with arts stream in its related subject are eligible for this course.
Some reputed colleges consider the percentage of the candidates obtained in the post-graduation degree program in that special subject.
The percentage norm vary from institute to another.
Admission Procedure:  
Some colleges may conduct entrance exams to estimate the students' knowledge, for the admission of Master degree program.
NET (National Eligibility Test) and SET (State Eligibility Test) are two entrance exams conducted by the various institutions at national level to pursue Master of Philosophy courses.
Top M.Phil Colleges in India
There are various colleges offers MPhil Course to the students, among them we mention some colleges below for you.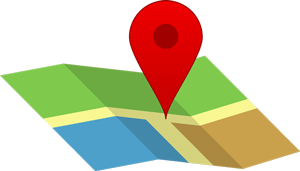 Christ College, Chennai
Periyar University, Salem
Lovely Professional University, Delhi
Amity University, Jaipur
Christ University, Bangalore
Chaudhary Charan Singh University, Meerut
Andhra University, Visakhapatnam
Presidency University, Calcutta
Government College, Kasaragod
Ranchi University, Ranchi
M.Phil Careers
An M.Phil scholar enhances his knowledge on a particular subject, discovers his area of interest and extracts valuable tips from his guide on that subject. So he can get depth information and gain more knowledge about the subject. A Master of Philosophy holder can work as a research associate, and advisor with companies or organizations. Apart from these, he can be employed in research wings of various government and private institutions and establishments and earn a reasonable income. Changes are also get from foreign universities or organizations to carry out in India or abroad.
Some of the recruitment areas of M.Phil candidates are as follows.
Research
Defense
Educational Institutes
Scientific Computing
Law Firms
Human Services Industry
Research and Development Institutes
The M.Phil candidates can get job opportunities both in government and privates sector also. Some job roles done them are listed below.
Teacher/ Lecturer
Consultant
Assistant Professor
Human Services Worker
Editor
Scientist
Research Analyst
Speaker