BE Courses: BE is the abbreviation of Bachelor of Engineering course. This is an undergraduate course in the field of Engineering. The person who is interested in pursuing this course can complete this course with various combination courses under the course. One can opt for his desired combinations and can pursue BE in affiliated Universities or Education Institutions. There are various specializations under Bachelor of Engineering. Let's look for the list of courses under Bachelor of Engineering.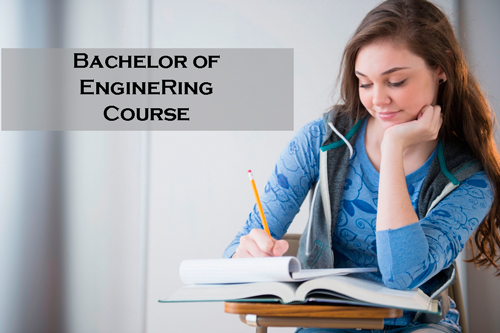 BE Courses List
The different specializations or courses under Bachelor of Engineering course are as follows:
Courses after 12th
Almost all of the Bachelor of Engineering courses can be pursued after 12th because BE is an undergraduate course and the eligibility of any under-graduate or bachelor degree is 12th.
BE Course in Anna University
Anna University in Chennai is famous for engineering studies. Almost all engineering courses are hired in the university. Likewise, Bachelor of Engineering and other specializations under this courses are hired under this university which includes Civil Engineering, Mechanical Engineering, Electronics Engineering, Chemical Engineering etc. The duration of the course is 4 years with fees ranging between Rs.30, 000/- to Rs.50, 000/- per annum.
BE Syllabus
As there are various specializations under Bachelor of Engineering, it is difficult to provide clear information regarding syllabus of courses related to BE courses. So let's look at the syllabus of any of the BE courses i.e. BE Computer Engineering.
| | | |
| --- | --- | --- |
| Semester1 | Semester 2 | Semester 3 & 4 |
| Computer Programming & Problem Solving with Lab | Object Oriented Programming using C++ with Lab | Object Oriented Programming using Java with Lab |
| Engineering Chemistry 1 & Lab | Basic Communication Skills(Lab) | Microprocessors & Interfacing |
| Engineering English & Lab | Engineering Chemistry 2 & Lab | Electrical Circuits & Machines |
| Engineering Mathematics 1 | Engineering Mathematics 2 | Principles of Programming Languages |
| Engineering Mechanics 1 | Engineering Physics 2 & Lab | Engineering Mathematics 3 & 4 |
| Engineering Physics 1 & Lab | Basic Electrical Engineering | Environmental Studies |
| Engineering Graphics Lab | Computer Skills Lab | Microprocessors Lab |
| | | | |
| --- | --- | --- | --- |
| Semester 5 | Semester 6 | Elective 1 | Electives 2 & 3 |
| Principles & Applications of Embedded Systems with Lab | Data Mining | Software Project Management | Information Storage & Management |
| Artificial Intelligence | Elective 2 | Real Time Systems | Software Reuse Techniques |
| Distributed Systems & Lab | Elective 3 | Computer Graphics | Simulation & Modelling |
| Information Security | Data Mining Lab | Soft Computing | Information Retrieval Systems |
| Project Seminars | Seminar | Image Processing | Advanced Databases |
| Elective 1 | Project | Mobile Computing | Disaster Mitigation & Mgmt. |
Complete BE Course Details
Bachelor of Engineering course details comprises of course duration, eligibility, and fee structure.
Course Duration:
The duration of the course may vary according to specialization and University. The minimum duration of this course is 4 years.
Eligibility Criteria:
The eligibility criteria of the course is 12th from any recognized Board or University with sciences as their basic stream.
Fee Structure:
The fee structure of BE course may vary according to the demand of the specialization in the university. The minimum fee for any course ranges between Rs.20, 000/- to Rs.30, 000/-.
Colleges for BE Courses:
The colleges or universities hiring Bachelor of Engineering Courses in India are as follows: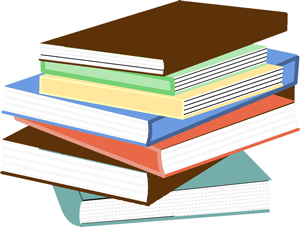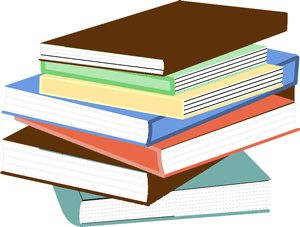 All India University of Medical Sciences, New Delhi
APJ Abdul Kalam Technical University, Lucknow
Gujarat Technological University, Ahmedabad
Savitribai Phule Pune University, Pune
University of Calicut, Malappuram
Devi Ahilya Viswavidyalaya, Indore
University of Rajasthan, Jaipur etc.
Jobs for BE Courses
The jobs under Bachelor of Engineering includes:
Relationship Managers
Embedded Developers
Technical Associates
Project Coordinators
System Administrator
Hardware Engineers
Software Developer
Research Managers etc.
Salary Packages:
Engineering Courses have a good scope of earning good salary packages under different job specializations. The entry level salary of an engineering graduate may be Rs.25, 000/- per month and varies according to job specialization, experience, and job location.
Also, See-
About Master of Commerce (M.Com)
About Bachelor of Vocation (B.Voc)