Pradhan Mantri Kaushal Vikas Yojana: PMKVY is the scheme launched by Prime Minister Shri Narendra Modi for providing employment to largest number of youth in India under Ministry of Skill Development & Entrepreneurship (MSDE).
The main objective of the scheme is to provide training to Indian youth with major skills for attaining jobs in various fields. The main benefit of the course is that the course needs no fees and anyone in India or citizen of India with age group between 14-35 years can pursue these courses.
Under this scheme, the unemployed can attain employment under 32 sectors by any one of the course under 219 courses in which they are interested.  Now let's look for the PMKVY Courses list.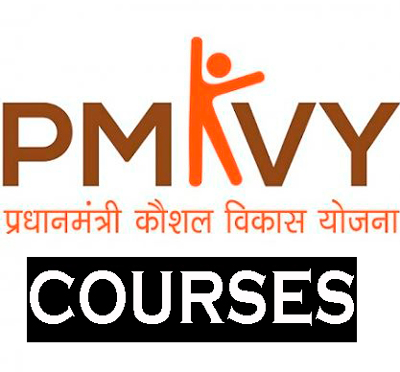 PMKVY Courses List
The PMKVY Courses that come under Pradhan Mantri Kaushal Vikas Yojana are listed below:
| | |
| --- | --- |
| 1)Banking, Financial Services & Insurance | 9)Earthmoving & Infrastructure Building |
| 2)Media & Entertainment | 10) Tourism & Hospitality |
| 3) Apparel, Madeups & Home Furnishing | 11)  Electronics & Hardware |
| 4) Furniture & Fittings | 12) Beauty & Wellness |
| 5)People with Disability | 13) Paints & Coatings |
| 6)Agriculture & Food Processing | 14) Iron & Steel, Mining & Plumbing |
| 7) Handicrafts, Textiles & Handloom | 15) Health care, Logistics & Life Sciences |
| 8) Automotive, IT & ITES | 16) Construction & Green jobs etc. |
PMKVY Registration
Students can get registered into the course by the following procedure: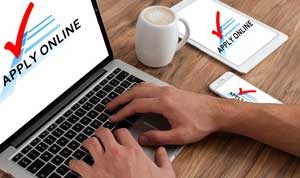 Firstly, students should visit the official website pmkvyofficial.org.
In the search box, enter names of city and state and also course name.
Press search button to find the suitable Institute.
Enter all details and at last, submit admission fee.
Take receipt and printed application form for future use.
PMKVY Guidelines
The Union Cabinet has approved the scheme for four years after its successful implementation in first year. The main objective is to impart skilling to 10 million youth in the country.
The booklet contains various guidelines which mention the approval of PMKVY Steering Committee are effective.  Let's look for some of the guidelines of the respective PMKVY Courses.
Short Term Training Guidelines
This Short Term Training is imparted at PMKVY Training centers and are expected to benefit the candidates of Indian Nationality who are dropouts of either school or colleges and unemployed.
Training Centers provides training on the aspects of Soft Skills, Finance, Entrepreneurship and Digital Literacy under the supervision of National Skills Qualification Framework (NSQF). The duration of the course varies according to the job role the candidates are interested.
After the completion of the training, the candidates are provided placement by their Training Partners. Under this course, fees for training and assessment are paid by the Government itself.
Special Projects Guidelines
The Special Projects component under PMKVY creates a platform to facilitate the trainings in special areas under the premises of Government bodies, Industries and corporate bodies.
These projects require deviations of Short Term Training under PMKVY for any stakeholder that may be either Central or State Governments, Autonomous and Statutory bodies or any other who desire to provide training to the candidates.
Placement Guidelines
PMKVY envisages the link with knowledge, aptitude and aspiration of skilled workforce which creates employment opportunities and the demands in the market.
The training centers of this scheme provide employment opportunities to the candidates who are trained and certified under this scheme.
Kaushal & Rozgar Mela Guidelines
Active participation of the community ensures accountability helps in leveraging of cumulative knowledge for better functioning of the community.
Training Partners conduct Kaushal and Rozgar Mela for every six months with media coverage and also require to participate actively in National Career Service Melas and various activities.
Recognition of Prior Learning Guidelines
Under this component, the individuals with prior experience and skills are assessed and certified. RPL aims to assign the competencies of the unregulated workforce of the country.
Project implementation Councils like Sector Skill Councils and other agencies are designated by MSDE or NSDC are incentivized to implement RPL projects in any of the project types.
Monitoring Guidelines
PMKVY ensures high quality standards that are maintained by Training centers, NSDC and other inspection agencies with various methodologies which include self- audit report, surprise visits, call validations and monitoring through Skill Development Management System with the use of latest technologies.
Eligibility of PMKVY
Candidates who complete 10th, 12th or any course and are unemployed can register under this scheme to avail employment in the desired field.
PMKVY Syllabus
There are various specialization courses under PMKVY scheme and one can opt a desired specialization in which he is interested to attain employment. It is difficult to present syllabus of all PMKVY Courses. So let's look for syllabus of a particular course, say Field Technician Networking and Storage.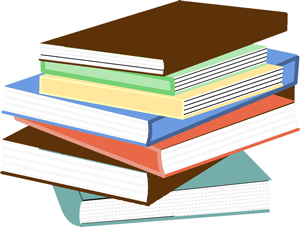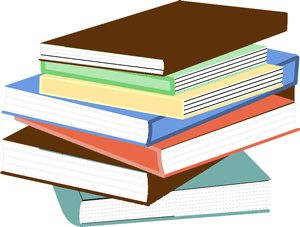 | | |
| --- | --- |
| 1) General Introduction & Setting Expectations | 10) Soft Skill & Reporting Process |
| 2) Storage Management | 11) Windows Server Management |
| 3) Service Desk Processes & Procedures | 12) Manage your work to meet requirements |
| 4) Securing windows Server Infrastructure | 13) Maintain a healthy, safe & secure working environment |
| 5) Network Maintenance & Management | 14) Functional English-Listening, Probing & Speaking Skills |
| 6) IP routing, Switching and remote connection technologies | 15) Network Essentials |
| 7) Storage Components | 16) Storage & Peripheral devices |
| 8) Network & Server Infrastructure | 17) Network Operating Systems |
| 9)Storage Connectivity | 18) Revisions & Tests |
Also, See-
About Master of Commerce (M.Com)
About Bachelor of Vocation (B.Voc)
About MBA in Airline & Airline Management
Jobs under PMKVY
There are various specialization courses under this scheme and the candidates who are in need of employment after completion of 10th or 12th or any degree can attain jobs under this scheme. The main objective of the scheme is to provide employment to the Indian youth and help them in surviving themselves. Under this scheme, candidates are trained under the selected specializations and later placements are provided under the assistance of PMKVY Training Centers or Training Partners. Some of the job roles that cover under this scheme are as follows:
| | |
| --- | --- |
| Bankers & Financers | Field Officers |
| Retail Trainers | Administrators |
| Network Engineers | MIS Executives |
| Project Managers | Program Managers |
| Placement Executives | Agents, Consultants etc. |