Veterinary science field has a wide scope in present and future also, as keeping the pets is becoming a fad now. This field has a lot of vacancies both in government as well as private hospitals. So if you have interest in this field then you can only able to work well. So choosing these Veterinary courses is not from compulsion. It must be of your own interest.  Are you awaiting to know more information about veterinary medicine courses, eligibility, scope, careers and jobs details, read this article.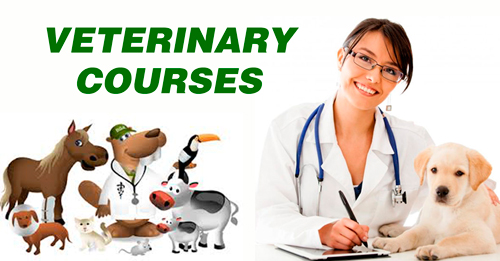 What is Veterinary Science & Veterinary Medicine?
Veterinary science is the application of medical, diagnostic and therapeutic principles to companion, domestic, exotic, wildlife and production animals. It deals with the health and wellbeing of animals and directly related to total care of animals of different species. It includes many topics such as animal behavior, animal husbandry, nutrition, psychology, genetics, pharmacology, anatomy, pathology, infectious diseases etc. Veterinary science is vital to the study and protection of animal production practices, herd health and monitoring spread of widespread disease.
Veterinary medicine is the branch of medicine, which deals with the prevention, diagnosis and treatment of diseases, disorders and injury in non-human animals. The specialists in this veterinary science field are known as veterinarians. These veterinarians prevent the transmission of animal diseases to people, and advise owners on the proper care of animals. They work to ensure a safe food supply by maintaining the health of agricultural animals and by inspecting food processing industries. Professionals of veterinary science filed are also involved in the prevention wildlife also.
Scope and Importance of Veterinary Science
Animal Pharm has taken a closer look at the scientific movement to bring human health and animal health together. A vision of veterinary research and its contribution to advancing the medicine and providing the solutions for present and future animal and human health. By its nature, veterinary science is comparative and gives rise to the basic science disciplines like anatomy, comparative physiology, comparative pathology etc.
Veterinary research includes research on prevention, control, diagnosis, and treatment of diseases of animals and on the basic biology, welfare, and care of animals. This research occurs in colleges of veterinary medicine, human medicine, agriculture, and life sciences, and it is done by veterinarians, physicians, and other non-veterinarians in many disciplines.
The scope for veterinarians in the future is bright. As keeping pets become a today's fashion and thus demand for private veterinary clinics is rising day by day in metropolitan cities.  In India, there is a lot of scope for this field because our country has largest livestock population so veterinarian's jobs become very demanding in future. Also, a large population of people has started keeping pets, and the rapid growth of milk and meat industries, poultry farming also enhanced the demand of this profession in India.
Specializations of Veterinary Science
Let's view some of the specialization fields of Veterinary Science.
Animal Behavior
Internal Medicine
Oncology
Neurology
Cardiology
Ophthalmology
Surgery
Anatomy
Pathology
List of Veterinary Courses
There are various veterinary courses are available to pursue those who have interest in this field and have a heart for the welfare of animals. These degree programs based on the recognition of World Health Organization and Government of the country. Here we providing you some veterinary courses below.
Veterinary Science Courses after 12th:
Diploma in Veterinary Science and Animal Health Technology
Diploma in Veterinary Pharmacy Course
Course Duration:
The duration time to complete diploma level courses is two years.
Eligibility Criteria:
Candidates should qualify in the 10+2 exam from a recognized board with physics, chemistry, and biology.
Bachelor Degree Courses of Veterinary Science:
Bachelor of Veterinary Science
Bachelor of Veterinary Sciences in Veterinary Pathology
Bachelor of Veterinary Sciences in Animal Nutrition
Bachelor of Veterinary Medicine
Bachelor of Veterinary Sciences in Veterinary Medicine, Public Health and Hygiene
Bachelor of Veterinary Sciences in Veterinary Physiology
Bachelor of Veterinary Sciences in Animal Genetics & Breeding
Duration:
Bachelor degree programs of veterinary science are four and half years to four years depending upon the duration of the internship.
Eligibility Criteria: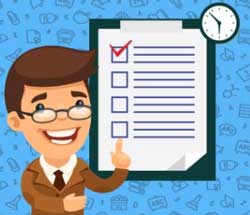 The basic eligibility for these Veterinary Courses is 10+2 with physics, biology, and chemistry. Apart from the basic qualification the candidate qualify in the entrance examination which is conducted by the veterinary institutions. 50 percent of marks should consider in the entrance examination for the admission of the candidate.
Master Degree Courses of Veterinary Science:
Master of Science in Veterinary Medicine
Master of Science in Veterinary Microbiology
Master of Science Veterinary Public Health
Master of Science in Veterinary Gynecology and Obstetrics
Master of Veterinary Science
Master of Science in Veterinary Surgery and Radiology
Master of Science in Veterinary Pharmacology and Toxicology
Duration:
The duration of these master level degree programs is two years.
Eligibility Criteria:
Candidates who have completed their bachelor degree in its related discipline from a recognized Veterinary council of India are eligible.
Some reputed colleges may conduct Common Entrance Exam for the candidates in the part of admission process.
The selection of candidates for admission process shall be done on the marks obtained in the PG entrance examination and the qualifying examinations marks obtained in the bachelor degree courses.
Doctoral Courses of Veterinary Science: 
Doctor of Philosophy in Veterinary Anatomy & Histology
Doctor of Philosophy in Animal Nutrition
Doctor of Philosophy in Animal Science
Doctor of Philosophy in Veterinary Biochemistry
Doctor of Philosophy in Veterinary Medicine
Doctor of Philosophy in Veterinary Physiology
Doctor of Philosophy in Veterinary Surgery & Radiology
Career path:
Careers in Veterinary Science is vast across the world. Professional veterinarians can get job opportunities in many areas such as hospitals, government projects, research companies, pharmaceuticals, animal food companies, universities, zoos and wild life research & sanctuaries etc. Various Non-governmental organizations and social awareness campaigns also require veterinarians. Some dairies and animal houses also require professional veterinarians. Some of the job roles done by veterinarians are as follows.
Biological Scientists
Dentists
Animal Inspectors
Veterinary Technologists and Technicians
Pharmacy Research Scientists
Veterinary Surgeon
Best Veterinary Science Colleges in India:
Indian Veterinary Research Institute, Bareilly
Veterinary College, Bangalore
Rajiv Gandhi College of Veterinary and Animal Sciences, Oussudu
Nagpur Veterinary College, Nagpur
Lala Lajpat Rai University of Veterinary and Animal Sciences, Hisar