Dermatology is one of the unique and demanding professions in India in these days and it is the branch of medical Science which deals with the skin diseases and disorders. Dermatologists are the skin specialists who are in great demand these days and these professionals can find very good future job prospects. After completing the courses in dermatology, one can work in private hospitals, government hospitals or nursing homes as a dermatologist. You can read Dermatology Course Details like dermatology courses after 12th, career, scope, admissions, job profiles, salary etc.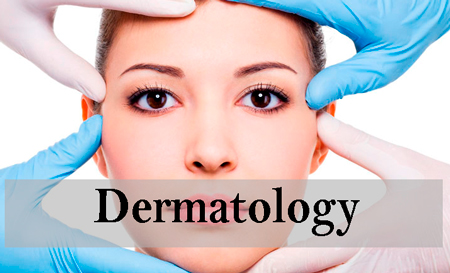 What is dermatology and dermatologist?
Generally the dermatology is medicine branch which is treated for the problems related to the skin, but in these days it is also deals with hair and nails problems. It is a specialty with both medical and surgical. The skin is the largest organ of the human body, and one of the most complex. The skin mainly involves to protect the internal organs from harmful external influences like bacteria, disease, sun, wind and rain.
A person who treats for the problems related to skin, hair, scalp and nails. They are said to be dermatologists. A dermatologist is the medical skin expert if you have any significant problem with your skin you should consult the dermatologist. The dermatologist identify and deal with the skin disorders like eczema, skin allergies, psoriasis, allergies of the scalp and more. In these modern days dermatologists also perform elective procedure like laser hair removal and hair transplant, Botox injections and collagen etc. Dermatology specializations are as follows.
Pediatric dermatology
Procedural dermatology
Dermotopathology
Mohs Surgery
Cosmetic dermatology
Immunodermatology
Teledermatology
Scope of Dermatology
Dermatology is related to the physiology and pathology of skin, hair and nails. After the completion of the dermatology course the dermatologists can work in hospitals both in private and as well as government hospitals. Setting up a clinic for treating skin problems is also a good idea. After gaining more experience in India, the dermatologist can fly to foreign countries and work there. The demand for dermatologist is going to increase in the near future.
Courses of Dermatology after 12th
Bachelor Of Science in Dermatology:
Bachelor of Science in dermatology is a under graduation level course. And it is mainly deals with medicine, Pharmacy and Healthcare.
Duration & Eligibility: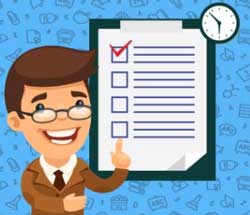 B.Sc. in dermatology is a three years duration course.
The applicants who have completed 10+2 examination with 55 percent marks and biology, physics and chemistry subjects are eligible for this course.
For admission of the candidate entrance exam will be conducted.
Diploma in dermatology course:
Diploma in dermatology is a diploma level course. This course is for practicing doctors and it is job oriented course in nature. Many jobs are available for the diploma students after the completion of the course.
Duration & Eligibility:
This diploma course is a two years duration course.
For getting admission to the diploma in dermatology candidates with MBBS qualification with compulsory internship can apply.
Admission process is based on the merit score of the candidates in the common medical PG entrance test conducted both at national and state level.
Master of Science in Dermatology, Venereology & Leprosy:
The M.Sc. Dermatology course has been developed to prepare clinicians for their role as care health care professional working for the people with skin conditions. This course provides inter-professional working opportunities for the study of key aspects of dermatology practice.
Duration & Eligibility:
The M.Sc. dermatology is a two years duration course.
The candidates should complete their bachelor course with one year training program are eligible for this master course.
An entrance exam may conducted before the admission process by the medical colleges/Universities.
Post Graduate diploma in Dermatology, Venereology & Leprosy:
Anyone who wants to acquire specialization in this field can opt a post-graduation course in Dermatology, Venereology & Leprosy.
Duration & Eligibility:
This post graduate course duration is two years.
The candidates with MBBS degree from a recognized institute who have registered with Medical Council of India are eligible for this course.
The admission is offered on the basis of marks obtained by them in entrance test, which may be conducted both at the state and national level.
Advance Dermatology Course Details:
Doctor of Medicine in Dermatology & Venereology
Doctor of Philosophy in Dermatology & Venereology
Fee Structure: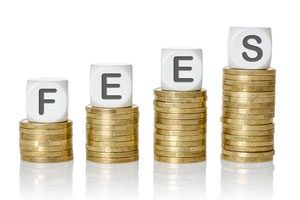 Usually the fee structure based on the candidate's category and merit list and sometimes it depends on university location also.
Distance Learning
Indian Board of Alternative Medicines is the one of the distance education school of Department of Distance and Continuing Education. This school established for the purpose of a leading distance career of teaching various alternatives medical courses and it provide a wide range of online/ distance learning Diploma, Certificate and Degree programs in alternative medicine courses to students from India and around the world.
Job Profiles and Career
Jobs to dermatologists is also offered by the government as well as private hospitals. Those holding in this field can also opt their career in teaching and can go for research work also. Job opportunities are also available in abroad. The dermatologists can find job opportunities in many places like private hospitals, skincare centers, and government & private colleges and many others. Some of the job profiles of dermatologists:
Dermatology Professor
Skin Specialist
Therapy Manager
Clinical Application specialist
Dermatology Consultant