Piping design is one of the excellent career option those who have interest in design engineering, imagination, and creativity. If you want to become a successful piping engineer, we providing you the complete details of Piping Engineering Course like eligibility, duration, syllabus, fee, career, etc.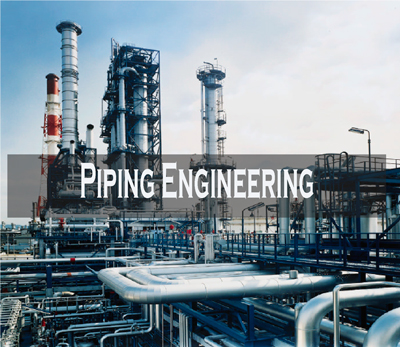 What is Piping Engineering?
Piping Engineering is an emerging science of engineering discipline and piping is a system of pipes used to convey the fluids such as liquid and gases from one place to another. This engineering also deals with the piping design studies and the efficient transport of fluid. The performance of plant will depends on efficient transport process of fluid through the pipes. That process requires a systematic analysis and of engineering design methods. Every engineering and construction will need a trained manpower to design a piping system of the company.
Nature of Piping Engineers
Every process of plant needs piping engineering or piping design to design the pipes. Any construction or engineering company begins with the piping and instrumentation of diagram. The professionals of this engineering discipline are known as piping engineers.
The piping engineer provide material procurement, supervises the staff and maintenance operations. These engineers uses their industrial experience to help purchase high quality pipes for specific projects. In the completion the projects within the time schedule, the piping engineer plays a vital role.
They inspect the mitigate risks and guarantee safety of piping staff to achieve the work progress. They suggest the safety and health administration's guidelines on use of pipe materials. If a constructer has an agreement of construction with the project owner to conduct construction maintenance services, the piping engineer has a responsibility to inspect the facilities and faulty areas.
Also See: Various Engineering Career Options
Piping Engineering Course Details   
Piping Engineering is a technical course. This course provides the students about different piping system designs, and depth knowledge pipes and piping systems and helps the students to develop their professional skills.
Duration of the Course
The candidates pursue this Piping Engineering Course after completion of their bachelor degree in its related engineering discipline. Usually, the duration of this course is one year. Due to institution type, the duration varies from one institution to another.
Eligibility Criteria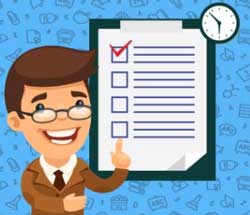 The students those who have completed their both diploma and bachelor degree in mechanical engineering can pursue this course. Chemical engineers may also pursue this course.
Online Post Graduate Diploma in Piping Design and Engineering
Post Graduate diploma in piping engineering is an online mode of course provided to the interested candidates. This Piping Engineering Course covers all the topics that a piping designer need. And this program deals with the design, analysis, installation, testing and maintenance of piping system.
Duration
The duration of this online program is eight months. Sometimes this duration may vary depending on the institution.
Eligibility Criteria
The candidates who have qualified in the Diploma/ Bachelor Degrees in Mechanical, chemical and production engineering courses can pursue this course.
Online Certificate Course in Piping Engineering
Online Certificate Course in Piping Engineering course is useful to the engineering students and working professional those who are already working in the field of piping design. This online program is designed for the practical needs of the industry.
Duration
The duration of this online course is four months to two months depending upon the institute.
Eligibility Criteria
ITI and even 12th standard students can pursue this course depending upon the preference of the institution.
Important Topics
We are providing you some important topics of piping engineering courses.
Various Piping Systems
Procedure of designing system
Piping methods
Material Selection for various process services
Piping Elements
Equipment Layout
Piping Layout
Industrial Plot Plan
Job Prospects
Piping Engineers need for all types of industries both small scale and heavy industries. They are required for project planning, construction and commissioning, cost estimation, design, research and development, purchasing of materials etc. These engineers should prefer regular jobs or jobs on a contractual basis. So the employment opportunities for the piping engineers is vast across the world. The Gas, Oil, Petroleum and Chemical manufacturing and processing industries are the ones that require the piping engineers the most.
Recruitment areas of Piping Engineering
Let's view the recruitment areas of piping engineering.
Power Plants
Pharmaceutical Plants
Offshore Platforms
Food and Beverage Plants
Water Treatment Facilities
Fertilizer Plants
Office Buildings
Synthetic Fuel Plants
Petro Chemical Plants
Pipe Systems for Hospitals
Environmental waste disposal
Pulp and Paper Plant
Pipeline Installations
Salary Details
The average starting salary package for the Piping engineers is Rs. 20,000/- to Rs. 40,000/-
This salary may vary further depending upon the candidate profile, experience and other Educational qualification of that candidate.