Pharmacy is a medical science which involves in preparation and dispensing of drugs for appropriate medication. It is an important branch of medical science where the medical drugs are prepared with various combinations of chemicals which give soothing to the patient from his disability or disease either permanently or to some extent. The pharmacists play an important role in the medical field next to a professional doctor who pursues MBBS.  There are various courses related to this Pharmacy. Some of the DPharm Courses details available here.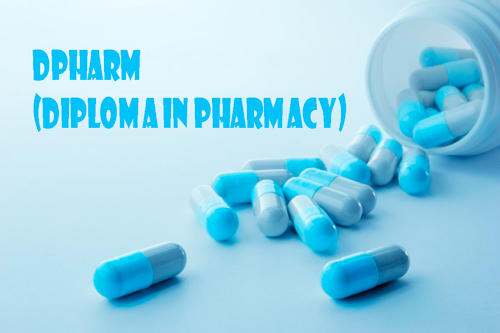 List of Pharmacy Courses
There are various courses introduced in Pharma Sciences. Some of them are furnished hereunder:
What Is Diploma in Pharmacy (DPharm)?
D-Pharmacy is a diploma course related to Pharmaceutical Sciences. This diploma course explains students about elementary basic concepts of Pharmaceutical sciences which involves Pharmacology, Biochemistry, Human Anatomy, Physiology and many more. Diploma in Pharmacy can also be called as D-Pharma and D-Pharm. This course provides the eligibility requirement to practice as a pharmacist after completion of the course.
Admission in D-Pharmacy
To attain admission for Diploma in Pharmacy, one should fulfill the following eligibility requirements:
One should score maximum marks in entrance tests for attaining admission into D-Pharm Courses conducted by various educational institutions.
One can obtain any qualification that is approved by Pharmacy Council of India (PCI).
One should have Physics, Chemistry, Biology, and Mathematics as a basic stream.
The minimum qualification for admission into D-Pharmacy is 10 + 2.
One should complete their 12th under any recognized board.
Let's look at the syllabus of Diploma in Pharmacy.
Syllabus for D-Pharmacy
The syllabus for the course for 2 years can be furnished hereunder: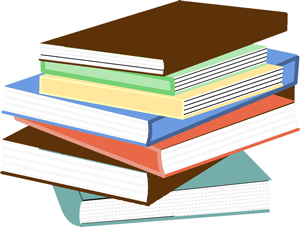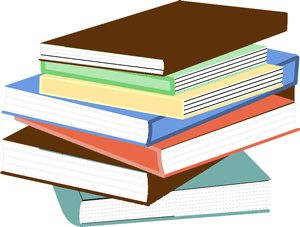 | | |
| --- | --- |
| Syllabus for Year 1 | Syllabus for Year 2 |
| 1) Bio-Chemistry and Chemical Pathology | 1) Drug Store & Business Management |
| 2) Health Education & Community Pharmacy | 2) Pharmaceutical Jurisprudence |
| 3) Human Anatomy & Physiology | 3) Pharmacology & Toxicology |
| 4) Pharmaceutical Chemistry 1 | 4) Pharmaceutical Chemistry 2 |
| 5) Pharmacognosy | 5) Hospital & Clinical Pharmacy |
| 6) Pharmaceutics 1 | 6) Pharmaceutics 2 |
Now let's look for D-Pharm course in Distance Education mode.
D-Pharmacy Distance Education
It is also possible to pursue D-Pharm in distance education. Various colleges or Universities in various states of India introduced the mode of distance education for Diploma in Pharmacy course. The duration of the course is 2 years and the exams are conducted in offline mode every year as per UGC rules and regulations. The syllabus might be same for any type of Pharmacy Diploma courses. IGNOU, BITS Pilani, Mumbai College of Pharmacy, BC Roy College of Pharmacy and Allied Health Sciences etc. provide distance learning courses for Diploma in Pharmacy.
Until now, we had a look for Pharmacy courses, D-Pharmacy courses in distance learning of D-Pharm courses. Now, look for course details of D-Pharm Courses.
DPharm Course's Details
The course details for D-Pharm consists of a duration of the course, fee structure, syllabus etc.
Course Duration:
D-Pharm is an undergraduate course with the duration of 2 years.
Eligibility:
The eligibility criteria for D-Pharm course is 10 + 2 with an aggregate of 65% for general and for 55% for SC/ST and sciences as a basic stream.
Course Fees:
The fee structure for Diploma in Pharmacy is Rs.50, 000/- per year and may vary according to institutions.
Colleges for D-Pharmacy:
There are various colleges providing Diploma in Pharmacy courses in various states in India. Some of them are as follows: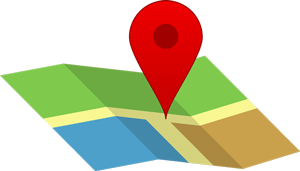 University Institute of Pharmaceutical Sciences, Chandigarh
University of Pharmacy, Nirma University, Ahmedabad
Bharathi Vidyapeeth College of Pharmacy, Kolhapur
NGSM Institute of Pharmaceutical Sciences, Mangalore
University College of Pharmaceutical Sciences, Warangal
Jamia Hamdard University, New Delhi
PSG College of Pharmacy, Coimbatore
MET Institute of Pharmacy, Jhansi etc.
Career Prospectus
There is a good scope for the career under D-Pharmacy course. Let's view some of the job profiles under D-Pharmacy Courses.
Job Profiles:
Job profiles under DPharm include:
Medical Transcription
Research Assistant
Lab Researchers
Sales Executive
Quality Analyst
Pharmacist
Professor Etc.
Employment Areas:
The pharmacist can obtain placement under various employment sectors. They are:
Drug Control Administration Dept.
Sales & Marketing Department
Educational Institutions
Health Care Centers
Research Agencies
Drug Houses etc.
Salary Packages:
The salary packages for persons who pursue DPharm course may vary according to working organizations and experience. They can avail employment under Government and private sectors. The starting salary of a pharmacist might be Rs.15,000/- p.m. and for experienced it is Rs.30,000/- p.m.
Also, See-
About Best Courses in Communications