Honestly, there is scope for Human Resource Management jobs in India. Human resource management is a process of hiring and developing the employees according to the organization. Employees are the important assets of an organization. In today's competitive global business environment hiring good professionals have become a difficult and expensive process. The candidates who want to start their career in organization design management can pursue the Diploma in Human Resource Management.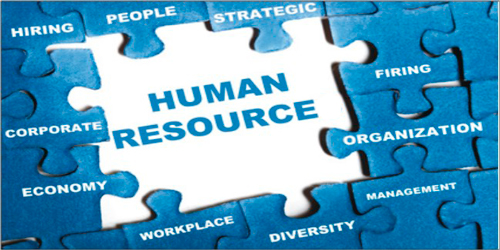 What is Human Resource Management? 
Human Resource Management (HRM) is a function that involves in the process of hiring of the workers, providing development, maintain and train the workers regulation, improve their performance, providing compensation and benefits, motivating, relation with labour, health, safe assessment, and welfare. HRM jobs involve recruiting personnel and their training, salary administration and handling union management relations.
Specialization fields of human resource management are given below.
Labour Relations
Industrial Relations
Training and Development
Recruitment and Selection
Motivation
Compensation and Benefits
Labour welfare and Social security
Scope of Human Resource Management Career
HRM holds one of the most important role and respect in any company. HRM courses useful for those who want to develop a management career in strategic resources. The nature of Human resource jobs requires you meet regularly with employees of the firm. You should be a people's person and should love interacting and know about new people every day. Every business, industry, and trade need Human resource development managers for maintaining their work force. These are mainly includes major business and corporate houses, multinational companies, airlines, factories, different industries, government ministries and government departments etc.
They are placed by the industries in HR departments, HR planning, HR auditing and HR recruitment etc. involved in all aspects of the people management. They can seek employment opportunities in multinational companies, banks, corporate houses, financial institutions and private and public sector industries.
Also See:
Human Resources Courses Details/HR Courses Details
Diploma in Human Resource Management Course Details
Diploma in Human resource management is a specialized management program focus on Human resource management as one of the most important functions in an organization. This diploma program provides the knowledge to the candidates to understand the role of the human resource manager in this ever growing competitive industry.
Course Duration:
The duration time to complete this diploma level human resource management course is one year.
Eligibility Criteria:
The basic eligibility to pursue this course is completing any graduation course with any stream from a recognized college.
Important Subjects:
Principles of Management
Information Technology for Management
Financial Accounting
Business Communication
Wages and salary administration
Human Resource Management
Organizational Behavior
Effective Human resource training
Industrial Relations and labor law
Admission Process:
Usually, some of the reputed colleges/universities depend on merit list of the candidates for the admission. Some others go for direct admission. So the admission process varies from institution to another.
Fee structure:
 The fee structure is based on the location of the college and category of the candidate.
Distance Learning:
Diploma in Human Resource Management is provided to the candidates through distance learning process also. And it makes the students charge into human resource management profession. It can be pursued while studying since it is a flexible online program. Reputed distance educated institutes to provide detailed design and prompt response are some of the other aspects of the certification.
Job Profiles:
Let's see the some of the job profiles of Human Resource Management.
Human Resource Executive
Accountant
Domain Expert
HR management Trainee
Professor/ Lecturer
Assistant Manager
Production Officer
Human Resource Manager
Advanced diploma course of HRM:
Post Graduate diploma in Human Resource Management
Best Human Resource Management Colleges in India:
Here we are providing you the best human resource management colleges in India.
Management Development Institute, Delhi
Narsee Monjee Institute of Management Studies, Mumbai
International School of Business and Media, Pune
Indian Institute of Management, Ranchi
Indian Institute of Social Welfare and Business Management, Calcutta
University of Business School, Chandigarh
Xavier Labour Relations Institute, Jamshedpur
Indian Institute of Technology, Mumbai
Apex International College, Amritsar
MGR Janaki College of Arts and Science for Women, Chennai
Also Check: PGDC Course Details