Human Resources Refer to those people who make up the work force of the organization. This includes hey areas such as recruitment, training & development and performance management. Here is the article which provides you the complete information about Human Resources Courses Details such as Courses Online, Eligibility, Career, Jobs etc.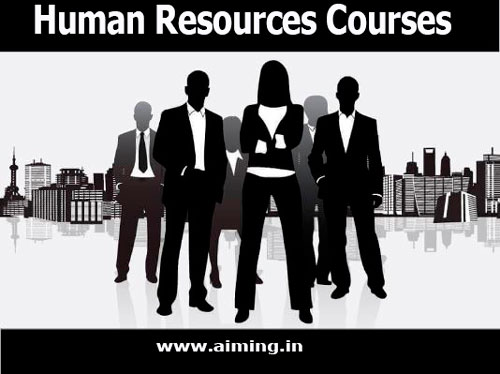 About Human Resources:
Human Resources are nothing but Human Capital. It is also related to other terms such as Man power, Talent, People, labour etc. These Human Resources play an important role in developing or making a company. The employment opportunities are high in this field of HR. so the demand for the courses have raised automatically.
Human Resources Courses List:
HR Courses can be done in various levels such as MBA, Diploma in Human Resources, HRM etc.
There are various courses available in HRM they are listed below.
HRM: HR for people management
Preparing to Manage Human Resources
Business Analytics
Human Resources for Health (HRH)
Effective Human Resource Management for Non-HR Workshop
Coaching for Human Resource Professionals
Human Resources for Strategic Advantage
Strategic Human Resource Planning
People analytics etc.
Diploma in Human Resource Management:
It is a program designed to teach the concepts of Leadership, Training, recruitment, Employee morals etc. to the candidate.
Duration:
The duration of this course is 1 year.
Eligibility:
Bachelor's degree in any discipline. (or)
HSC with 3 years' experience (or)
SSC plus 3 years of Diploma
Fee Structure:
18,000/- for Semester (There will be 2 sems)
Full fee payment INR 34,000/-
See: Demand Draft (DD) Details
Syllabus:
The syllabus is different for different disciplines. Here for a sample we are providing the syllabus of Diploma in Human resource Management.
These are the subjects covered
Semester 1
Management Theory and Practice
Organizational Behavior
Business Economics
Corporate Social Responsibility
Information Systems for Managers
Business Communication
Semester 2
Essentials of HRM
Financial Accounting & Analysis
Industrial Relations & Labor Laws
Manpower Planning, Recruitment and Selection
Performance Management System
Business Law
Courses Online:
Doing Online courses is beneficial in many ways such as its prevents wastage of time for Travelling, Less Cost, Flexible Timings, Experienced faculty, Material's etc.
There are many specially designed Online Courses. These courses were listed here.
Courses Online were offered free by some web sites.
Popular Online HR courses are:
Strategic HR management
Human Resources Development
Organizational behavior
Human Resources: Recruitment and Selection
Training and Human Resources Development etc.
HR Certification:
Any Institute or Online learning provides the Certification after the completion of the particular courses. Along with this institutes specially design some Certification courses. They are listed below
Various Certifications are
Human Capital Strategist (HCS) Certification
Strategic Workforce Planning (SWP) Certification
Talent Acquisition Strategist (TAS) Certification
Performance Management Innovation (PMI) Certification
Strategic HR Business Partners (SHRBP) Certification
Career and Jobs:
The career and job opportunities are Huge for those who have completed MBA in HRM or Diploma etc. Here is the list of various job Roles After HRM Courses.
Human Resources Manager
Nonprofit Human Resources Expert
International Human Resources Professional
HR consultant
HR executive
Training and Development Manager
HR specialist
Education Consultant
HR Entrepreneur etc.
Salary Details:
The pay scale varies from one Position to other. This also varies based on experience.
The average salary for Human Resource Manager was $45,994 – $95,391
This is complete article about Human Resources Courses Details. Hope this helped you providing you all the required information.
Good Luck Guys….!!!!!!!!!!!!!!
Also Read: Complete MBA Course Details