Every students may have many questions after completion of their 12th class. Photography is one of the sought and demanding profession in India. So you can choose your career in photography field as per your willingness. Photography is a creative medium of expression and has given a new way of perceiving the world. With the expansion in mass communication and media, photography has become an important medium in communication. It plays a major role in education, industries, publicity, scientific and technical research areas. Let us see Diploma in Photography Course complete details from here.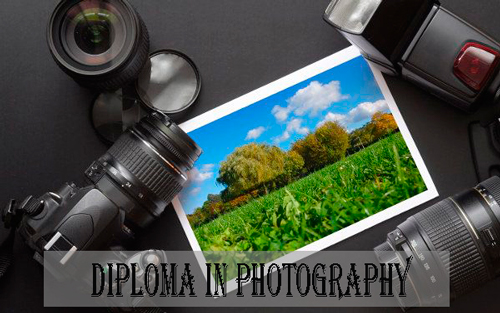 Introduction to Photography
The word photography comes from two ancient Greek work Photo means light and graph means drawing. Photography is a science program that will teach you how to take control on your camera. You will learn the secrets of exposure, lighting and lenses. Photography is an art or practice of taking and processing photographs. And it need not be appreciated by all. You have to believe in your work, if you like your picture then it has the value. It deals with the practice of creating durable images by recording light or other electromagnetic radiation, either electronically by means of an image sensor, or chemically by means of a light sensitive material such as photographic film.
Scope of Photography
The scope for photography field is increasing globally. After the completion of educational training in photography, the professional world offers a number of opportunities in different fields. Career paths are available diverse realm of photography such as press photographer, fashion photographer, industrial photographer, wildlife photographer and scientific, medical or technical photographer. Specializations of photography are as follows.
Photo Journalism
Advertising
Industrial and Commercial Photography
Digital Photography
Fashion Photography
Nature and Wildlife Photography
Wedding and occasional photography
Also See: Career in Photography
Diploma in Photography Course Details
Diploma in Photography is a diploma level Photography course. This course is designed for the students to produce in recognize creative process and analyze photos in terms of their artistic style and expression and have advanced understanding of digital photography.
Duration of the Course: 
The duration of the course is one year.
Eligibility Criteria:
The minimum eligibility to pursue this course one should passed in 10+2 broad examinations with 45-50 percent marks.
Syllabus:
| | | |
| --- | --- | --- |
| Theory Subjects | Digital Imaging | Practical Subjects |
| History of Photography | Light room & Photoshop | Photography fundamentals |
| Colour filters- Different kinds | Wildlife, fashion& photo journalism | Bounce and Reflected lights |
| Flash | Photo tools& corrections | Selection of shots |
| Films cameras and processing | Basic lighting systems | Lighting and effects |
| Lenses-wide, macro, tele, fish eye | Studio lighting | Different parts of Camera |
| Photographic light sources | Photography Head shots | Group photos& arrangements |
Admission Process:
Interested candidates can apply directly to the colleges for the Diploma in Photography Course admissions. Some reputed colleges give admission based on the merit list of the student.
Distance Learning:
This diploma course can pursue either regular mode or distance mode. Many reputed institutions offer the Diploma in Photography Course both full time and part time.
Fee Structure:
Fees vary depending upon the course and modules you select. Some reputed colleges charge high range of fee from the students comparing with normal colleges.
Top Colleges which offers the photography courses in India: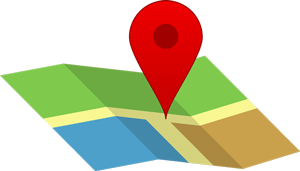 Let's view the top photography colleges in India.
The Indian Institute of Digital Art and Animation- Calcutta
Jawaharlal Nehru Architecture and Fine Arts University- Hyderabad
College of Art, University of Delhi- New Delhi
Asian Academy of Film and Television- Noida
The Light and Life Academy-Ooty
Seamedu School of Pro- Expressionism- Pune
Sandip University, Nashik
Andhra University, Visakhapatnam
Pearl Academy, Mumbai
Kalapurnam Institute of Visual effects and Animation, Ahmedabad
Arena Animation Institute, Bangalore
Job Roles of Photography:
Here we are providing you some of the job roles of photography students.
Fashion Photographer
Photoshop Editor
Freelance Photographer
Photo Journalist
Still life Photographer
Commercial/ Industrial Photographer
Wedding Photographer
Fine arts photographer
Advanced Diploma Courses of Photography:
Post graduate diploma in Photography
Post graduate diploma in Fashion Photography
Career Prospects:
There is good career path for professional photographers. A photographer's prospects depend entirely upon the person ability and previous work done. However the opportunities in this field is plenty. Freelance is the most popular among all of them. Many opportunities are provides by advertising agencies. Newspapers and magazines also provide opportunities for the photography professionals. Fashion and design houses, industrial houses, news channels and various government departments are some of other employment areas of photographers.
If interested check: Wild Life Photography Course Details