Nursing is a health care professional dealing with protection and optimization of health, prevention of illness, facilitation of healing injuries, complete care of individuals or families etc. Nurses are trained health care providers who are highly specialized in patient care. The nurses take care of patients as per the orders of their physicians. Nurses collaboratively work with physicians, therapists, patients in order to treat illness of the patient to improve their quality of life. If you are looking for Diploma in Nursing Course details please scroll down the page.
List of Nursing Courses in India
There are various types of Nursing Courses in India. Some of them are as follows:
Under-graduate Courses
Post-Graduate Courses
Diploma Courses
Certificate Courses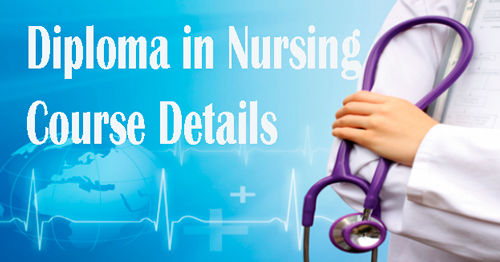 About Diploma in Nursing 
Diploma in Nursing deals with different specializations. Diploma in Nursing is a course that provides training to nurses under various specializations. After completion of the course, the nurses will get prepared to join in any health care centers to offer their services to the patients suffering from various problems and help them to vanish their diseases.
Now let's look for details of Nursing Courses.
Diploma in Nursing Course Details
Diploma in Nursing Course consists of following details:
Course Duration:
Diploma Nursing Course mainly consists of two categories viz. Auxiliary Nursing & Midwifery (ANM) & General Nursing & Midwifery (GNM). The duration of ANM is 18 months whereas the duration for GNM is 3 years 6 months.
Course Eligibility:
The eligibility of any Diploma Nursing Course is 10+2 from recognized Board of Education or from any recognized Institution with aggregate of 70% in their 12th and sciences as the basic stream.
Admission process
An admission notification is released in the months of May or June. The notification covers all aspects of starting and ending registration dates, online application forms, payment details etc. The last date for submission of application forms might be September 30th for January session whereas, for July session, the last date is March 31st. The students should go through the official admission notification for knowing the exact dates of admissions.
Diploma in Nursing Course Fees:
As the Nursing Courses are very demandable, the course fee may range very high. The average annual fee for ANM range between Rs.50, 000/- to Rs.1, 00, 000/- whereas for GNM it ranges between Rs.70, 000/- to Rs.1, 00, 000/- and may vary according to demand of the courses and organizations.
Now let's go through various Diploma Nursing courses in India.
Diploma Nursing Courses in India
There are various Diploma courses in nursing dealing with different specializations. Some of the Diploma Nursing Courses in India are as follows: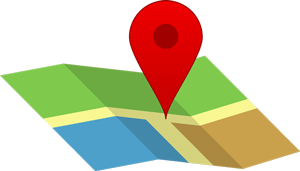 Advanced Diploma in Ophthalmic Care Management
Post Basic Diploma in Operation Room Nursing
Post Basic Diploma in Critical Care Nursing
Diploma in Nursing Administration
Diploma in Home Assistant
Diploma in Neuro Nursing etc.
Now let's know about any one of the Diploma Nursing Course.
Diploma in Nursing Administration
Diploma in Nursing Administration is an advanced course among various Diploma Nursing Courses. This course helps to develop administrative skills as registered nurses and may be able to handle and manage nursing staff at healthcare setups. And in a short period, they will become proficient in performing clinical and administrative tasks. The one who possesses a valid Nursing Course or attains certification under Diploma courses and registered as an RNRM with 2 years of work experience can apply for this course. The minimum duration of this course is 1 year and the maximum duration is 3 years.
Diploma in Nursing Administration from IGNOU
Indira Gandhi National Open University (IGNOU) is offering Diploma in Nursing Administration under IGNOU's School of Health Sciences for the students who are willing to pursue the career of this course. The University offers the course for their students in India and abroad too. The duration of the course is one year. The term end examination will be held in the month of December. If any student fails to complete the course in the particular period, then they may complete the course in next six months. Likewise, they may complete the course within the duration of 3 years. The course fee might be in between Rs.10, 000/- to Rs.12, 000/-.
Now, let's look for the syllabus for Nursing Administration Course.
Syllabus for Nursing Administration Course
Diploma in Nursing Administration course syllabus consists of following aspects.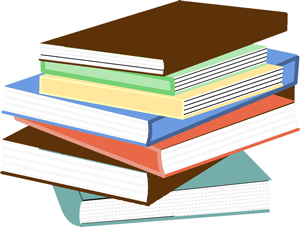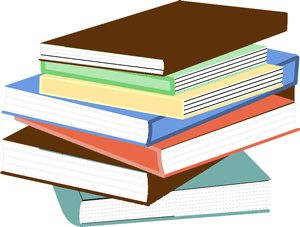 Management of Educational Institute, Hospital & Community
Principles and Practice of Nursing Administration
Practical Aspects of Nursing Administration I & II
Resource Management & Group Dynamics
Let's look for career prospects under Diploma in Nursing.
Career Prospects
Career prospects include job profiles and employment areas for the Diploma Nursing Courses.
Job Types:
The jobs that come under Diploma in Nursing Course are:
Community Health Nurses
Operation Theatre Nurse
Head Nursing Services
Nursing In-charge
ICU Nursing Staff
Clinical Nurses Etc.
Placement Areas:
The areas where the nurses can obtain placements are as follows:
Community Healthcare Centers
Medical Colleges/Universities
Hospital Administrations
Government Hospitals
Self-run Clinics
Nursing Homes etc.
Also See:
About Best Courses in Communications