About Communication Course: After the development of technology, there are various courses introduced for making the communication effective. Some of the Communication Courses are as follows:
Wireless Communication Emerging Technologies
Intercultural Communication & Conflict Resolution
Communication Skills for University Success
Introduction to Satellite Communication
Dynamics of Group Communication
Business Communications Courses
Wireless Communications etc.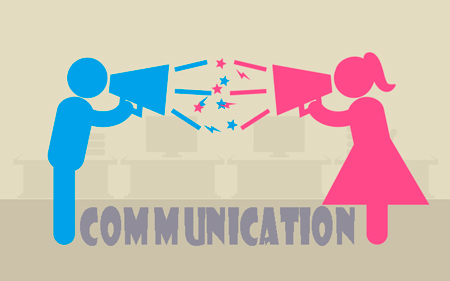 Communication Courses
Communication Courses deal with different modes i.e. either online or offline. Online courses are sometimes charged and sometimes free. So let's go for some of the free online courses of Communication.
Free Online Communication Courses
Before going to opt free online courses, we should look for ratings of online courses and should opt for the highly rated online courses. Some of the free online Communication Courses are:
Planning Communications & Digital Media
Usage of Internet Communications
Argumentation & Communication
Communication Management
Management Communications
Communications for Managers Etc.
Communication Skills Required
Communication is an essential part of our daily life. We communicate to various people in the society based on our need. We talk to our neighbors, colleagues, and various persons in the society. So for effective communication, we need some skills. So let's look for some essential skills for making the communication effective.
Active Listening
Good listening gives rise to good communication. A good listener can understand what the other person is trying to say and can respond actively.
Clarity:
Conveying a message to the other in a short form i.e. what is the essential in a short span of time. We should communicate clearly, shortly and directly in a short span of time either face-to-face or in telephone or in mails.
Friendly Nature:
This is the most important feature in effective communication. Being friendly and honest is an important feature in working places or anywhere else.
Non-verbal Communication:
Non-verbal communication is defined as body language. Eye contact, gestures, friendly tone keeps the communication effective and helps to make others approachable near you.
Confidence:
Confidence is an essential part of the effective conversation. Confidence helps you to attract your friends or co-workers believe in you and follow you with what you are saying.
Online Communication Courses
There are various Communication Skill courses to pursue and make our communication skills active. The courses are mostly online. So let's look for free online Communication Skills courses.
Dynamics of Group Communication
Introduction to Public Speaking
Intro to Python for Data Science
La Solucion del Conflicto Etico
Influencing People etc.
This is all about free online Communication Courses. Now if you want details about Business Communication Courses please click here.
If interested See
Mass Communication/Visual Communication Course Details from here.
For more updates keep watch our site www.aiming.in regularly/daily. To book mark our site press ctrl+d.