Introduction: Pharmacy is a branch of medical & chemical sciences which deals with the preparation and dispensing of medicines. The person who deals with this branch is known as a pharmacist. He plays a major role in manufacturing medicines with various combination chemicals in which a patient relaxes to some extent by using such medicines. It plays a major role in the medical courses next to M.B.B.S. Here you can learn more info about Doctor of Pharmacy (Pharm D) and its career prospects.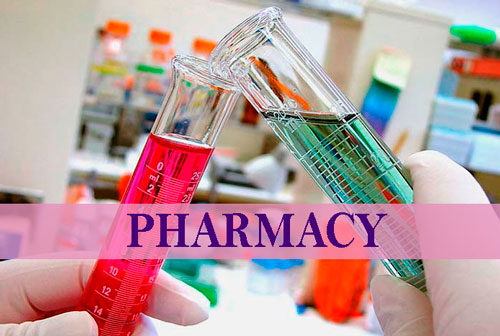 Courses in Pharmacy:
The main objective of all the courses related to Pharmacy is same i.e. the process of manufacturing and dispensing of medicines. There are various courses in the medical courses related to Pharmacy. Let's see what the courses are for Pharmacy.
Diploma Courses in Pharmacy (D. Pharm)
Bachelor Degree Courses in Pharmacy (B. Pharm)
Master Degree Courses in Pharmacy (M. Pharm)
Doctor of Pharmacy (Pharm.D) etc.
About Doctor of Pharmacy (Pharm D):
The course Doctor of Pharmacy is a demandable course in India and abroad. This is the demandable doctor course next to M.B.B.S. This course is completely concerned with the clinical care of the patients in intensive care units. It is completely a hospital oriented course which have a great demand all over the world. The Pharm D course was introduced in India by Pharmacy Council of India (PCI) in the year 2008. Let's look for the courses details of Doctor of Pharmacy (Pharm D.).
Course Details of Pharm.D:
The Doctor of Pharmacy course details consists of the duration of the course, fee structure, eligibility etc.
Course Duration:
The duration of the course was 6 years long in which it takes 5 years of study course and one year completely for the internship in the colleges or universities with adjoining hospitals.
Fee Structure:
As it is a demandable course, the fee related to the course may vary in between RS.2, 50, 000/- to Rs.3, 00, 000/- for each year.
Eligibility Criteria:
The one who aspires to possess the Pharm D course should fulfil the following requirements:
One should complete his 10 + 2 with Physics, Chemistry, Biology as his basic stream along with Mathematics.
One should attain D. Pharm course from PCI or any university recognised by PCI.
One should score an aggregate of 70% for pursuing his Pharm D course.
One should complete the age of 17 years on (or) before 31st December of the respective year.
Subjects for the course:
The subjects for Pharma D for 5 years are as follows:
Human Anatomy & Physiology
Community Pharmacy
Pharmacotherapeutics (I & II)
Pharmaceutical Microbiology
Remedial Mathematics
Biostatistics & Research Methodology
Clinical Research
Pharma co-economics
Clinical Toxicology
Medical Chemistry etc.
Colleges for Pharm D Courses:
The Doctor of Pharmacy is a demandable course in and around India. Let's look for the colleges famous for the course in India.
Vaageswari College of Pharmacy, Andhra Pradesh
Sri Ramachandra Medical College & Research Institute, Tamil Nadu
Integral University, Uttar Pradesh
JSS College of Pharmacy, Karnataka
RR College of Pharmacy, Bengaluru
KVM College of Pharmacy, Kerala
Mallareddy College of Pharmacy, Hyderabad etc.
Pharm D Career:
The course of Doctor of Pharmacy have an excellent career in and around India. Let's see some of the career options for Pharm D course.
Employment Opportunities:
The candidates who possessed Pharm D course can avail the following employment opportunities:
Pharmacy Doctor
Hospital & Home care
Intensive care doctors
Clinical Researchers
Drug Specialisation Officers
Pharmacologists
Sales Representatives etc.
Salary Packages:
The person who attain employment in reputed hospitals as pharmacists or doctors can have a salary of Rs.20,000/- and may vary according to specialisation.