Bachelor of Accounting and Finance is also known as Bachelor of Commerce in Accounting & Finance which is a bachelor degree course with duration of 3 years which offers comprehensive study in theory and applications in finance and accounting.
The course offers a broader understanding of financial instruments, institutions, markets and systems that involve the study of financial decision making which is applicable to banking, funds management, stock broking, treasury and merchant banking.
The graduate with this course will be qualified in specialized areas such as budget analysis, investment analysis, auditing, mergers & acquisitions, risk analysis and taxation strategy.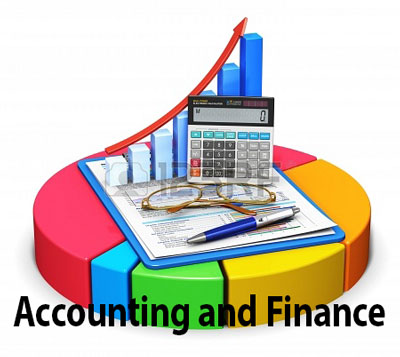 Bachelor of Accounting and Finance Course Scope
Bachelor of Accounting & Finance has a great scope in attaining employment in large companies regarding accounting and financial applications.
The objective of the course is to create a source of self-employment by providing training in the field of Accounting & Finance by means of projects, seminars, industrial visits and practical training.
The course helps the students to acquire knowledge in the areas of cost accounting, financial accounting, taxation, auditing, economics, business law & business communications. Look down for course details of BAF course.
BAF Course Details
The course Bachelor of Accounting and Finance consists of following details:
Course Duration
The duration of Bachelor of Accounting & Finance course is 3 consecutive years.
Eligibility
The eligibility of the course is 10+2 with Commerce as their basic stream under any recognized Board or University with the aggregate of 50%.
Course Fees
The fee for BAF course ranges between Rs.30, 000/- to Rs.40, 000/- per year and varies according to institutions.
Now, make a look for syllabus of Bachelor of Accounting and Finance course.
BAF Syllabus
The syllabus of BAF course is divided into 6 semesters and is presented below:

Semester 1
Business Communication 1
Information Technology 1
Financial Accounting 1
Foundation Course 1
Cost Accounting 1
Economics 1
Commerce 1
Semester 2
Business Communication 2
Quantitative Methods for Business 1
Financial Management 1
Business Law 1
Financial Accounting 2
Auditing 1
Taxation 1
Semester 3
Financial Accounting 3
Quantitative Methods for Business 2
Cost Accounting 2
Business Law 2
Management 1
Economics 2
Auditing 2
Semester 4
Management Accounting 1
Information Technology 2
Financial Accounting 4
Foundation Course 2
Business Law 3
Commerce 2
Taxation 2
Semester 5
Management Accounting 2
Financial Accounting 5
Financial Accounting 6
Cost Accounting 3
Economics 3
Taxation 3
Semester 6
Financial Accounting 7
Financial Accounting 8
Cost Accounting 4
Management 2
Auditing 3
Taxation 4
BAF Colleges
There are various colleges offering Bachelor of Accounting & Finance course in various states in India. Some of them are as follows:
BAF Colleges in Mumbai:
The colleges that offers Bachelor of Accounting and Finance Course in Mumbai are as follows:
Narsee Monjee College of Commerce & Economics
Sree Narayana Guru College of Commerce
Rizvi College of Arts Science & Commerce
HR College of Commerce & Economics
Tolani College of Commerce 
Mithibai College of Arts etc.
BAF Colleges in Chennai:
The colleges for Bachelor of Accounting & Finance in Chennai are as follows:
MGR Janaki College of Arts & Science
Annai Vellankani College for Women
Tamilnadu Open University
Madras Christian College
Peter's University
Bharath University etc.
BAF Career Prospects
The career prospects include jobs and salary packages.
BAF Jobs
The jobs under Bachelor of Accounting and Finance course are as follows:
Financial Consultant
Billing Data Analyst
Accounting Analyst
Financial Manager
Accounts Assistant
Executive Manager
Investment Banker
Marketing Manager
Finance Analyst
Auditor etc.
Salary Packages:
The salary packages for the candidates who possess BAF course may be high as there is a high demand for accounting and finance in the society. The starting salary might be Rs.25, 000/- to Rs.40, 000/- per month and vary according to experience and job designations.
Most Popular and Related Articles:
Diploma in Financial Management Course Details
Financial Management Course Details
Also, See-
About Bachelor of Hospitality and Tourism Management
About Bachelor of Homeopathic Medicine and Surgery
 About Bachelor of Labour Management Course Details
About Bachelor of General Law Courses