SBI PO Preparation Books: State Bank of India is conducting PO examination for recruiting Probationary Officers. It will be conducted for the Junior Management Level direct entry in the Bank for fresher graduates. Each year SBI PO exam is conducted for appointing officers in the Bank. A huge number of Candidates appear for this bank exam but only the best ones are selected as SBI Probationary Officer.
What makes a difference here is the SBI PO Preparation. You need to prepare well for the SBI PO examination. But many candidates are confused on which are the best books to buy for the SBI PO exam. In this post we are listing some of the best SBI PO preparation books which will help such people to make a choice.
SBI PO Exam
A candidate needs to be aware of is the pattern of the exam of SBI PO. If one should know, the pattern of exam well, the SBI PO Preparation will itself become effective. The SBI PO exam is conducted in Three Parts i.e. Phase I, Phase II and Phase III.
Also see – Bank Interview Questions and Answers For Freshers
Phase I is the Preliminary Examination, Phase II is the Main Examination and Phase III consist the Group Discussion & Interview.
Important SBI PO Preparation Books
It is very important to identify the correct study material whenever preparing for SBI PO examination. There are a lot of Books for SBI PO but here is a list of the most useful books to prepare for State Bank of India Probationary Officer examination.
Books for English Language:
Book Name: Objective English for Competitive Examinations
Author: Hari Mohan Prasad, Uma Rani Sinha
Availability: Online
Book Name: Objective General English
Author:  R. S. Aggarwal, Vikas Aggarwal
Availability: Online
Book Name: Objective English
Author: Edgar Thorpe
Availability: Online
Best Books for Quantitative Aptitude:
Book Name: Quantitative Aptitude for Competitive Examinations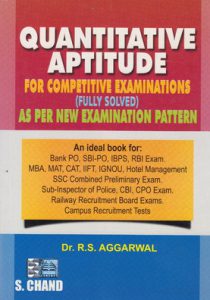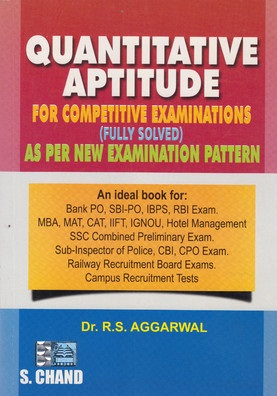 Book Name: Magical Book on Quicker Maths
Author: M Tyra
Availability: Online
Book Name: Quantitative Aptitude Test
Author: N. K. Singh
Availability: Online
Also see – Quantitative Aptitude Sample Questions and Answers
Best Books for Reasoning Ability:
Book Name: A Modern Approach to Verbal & Non-Verbal Reasoning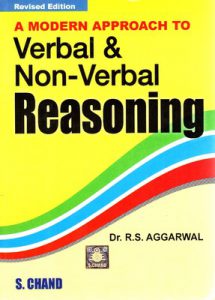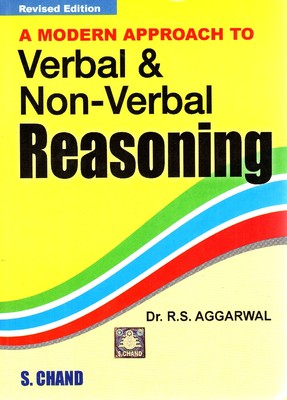 Author: R. S. Aggarwal
Availability: Online
Book Name: A New Approach to Reasoning Verbal and Non- Verbal
Author: BS Sijwali, Indu Sijwal
Availability: Online
Book Name: The Hand on Guide to Analytical Reasoning and Logical Reasoning
Author: Peeyush Bhardwaj
Availability: Online
Also see
Analogy – Verbal Reasoning Questions and Answers
Analogies – Logical Reasoning Questions and Answers
Best Books for Banking Awareness:
Book Name: Banking Awareness
Author: Arihant
Availability: Online
Book Name: Banking Awareness for SBI/IBPS Bank Clerk/PO/SO/RRB & RBI exams
Author: Disha Publications
Availability: Online
Book Name: Banking Awareness (Banking Aptitude Test) (BANK PO/OFFICERS EXAM)
Author: Ramesh Publishing House
Availability: Online
Useful Collection
Banking Terminology PDF for Bank Jobs & Exams
Basic Banking Terms and Definitions PDF Free Download
Best Books for Banking Awareness
Best Books for Computer Knowledge:
Book Name: Computer Knowledge for SBI/ IBPS Clerk/ PO/ RRB/ RBI/ SSC/ Insurance Exams
Author: Disha Publications
Availability: Online
Book Name: Objective Question Bank of Computer Awareness for General Competitions
Author: Arihant
Availability: Online
Book Name: Objective Computer Awareness
Author: B.K. Publications
Availability: Online
Also see – How To Get a Bank Job In First Attempt With 4 Success Tips
List of Best SBI PO Prelims & Mains Books:
SBI PO Phase-1 Preliminary Examination Study Guide 2017
Comprehensive Guide to SBI Bank PO Preliminary & Main Exam
SBI PO Phase-II Main Examination 2017
SBI PO 2017 Solved Papers (2005-2016)
30 Practice Sets for SBI PO Phase-1 2017