About ETT: Elementary Teachers Training is a diploma course designed for teaching pre-school curriculum that equips the teachers with skills to contribute for children's proper growth. Elementary level education plays a significant role in laying foundation for basic education for children through a series of supervised experiences. The teachers under this course acquire training in-order to handle children at elementary level and on-site training apart from classroom teaching.  Apart from theoretical aspects and practical training, the course includes all the major aspects of education field.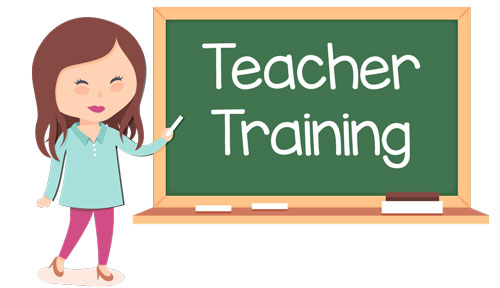 ETT course aims to develop better teaching skills in teachers, better understanding of elementary level education, improve teaching & learning activities and better life skills in children through their teachers. This diploma course the students to opt for various elementary teacher training jobs and can attain jobs easily by joining in both public and private sectors schools. They can also apply for various administrative jobs at various levels or ranks. Now look down for details of Elementary Teacher Training Course.
Elementary Teacher Training (ETT) Course Details
Diploma Elementary Teacher Training Course consists of various details that can be furnished under:
Course Duration
The duration of this Diploma course is two years.
Eligibility
Candidates who are willing to pursue this course should complete their higher secondary education (12th) or any equivalent academic course under any recognized Board or University.
Course Fees
The fees for ETT course may range in between Rs.50, 000/- to Rs.1, 00, 000/- per year.
Look down for syllabus of Diploma in Elementary Teachers Training.
Elementary Teachers Training Syllabus
The subjects that cover under the syllabus of Elementary Teachers Training Course are furnished hereunder:
First Year:
Subjects in first year of ETT include:
Methodology of Teaching Social Sciences
Methodology of Teaching Mathematics
Methodology of Teaching Languages
Methodology of Teaching Sciences
Fundamentals of Teaching
Educational Psychology
Principles of Education
Sociology of Education
Second Year:
Subjects of ETT in second year include:
Health Education
Special Education
Population Education
Educational Evaluation
Educational Technology
Guidance & Counselling
Human Rights Education
Internship Training for one month
ETT Colleges in India
There are various colleges for Elementary Teacher Training Course in India. They are as follows:
All India Institute of Public & Physical Health Services (AIIPPHS), New Delhi
National Institute of Technical Teachers Training & Research, Chandigarh
District Institute of Education & Training, Andhra Pradesh
APS College of Education & Technology, Uttar Pradesh
Zakir Hussain Teachers Training College, Bihar
Basic Elementary Education College, Rajasthan
DIPSER College of Education, Kolkata etc.
ETT Government Colleges in Punjab
There are various government colleges offering Elementary Teachers Training course in Punjab. They are:
Baba Mehar Singh Memorial College of Education
Baba Mangal Singh Institute of Education
Anand College of Education for Women
Aklia College of Education for Women
DAV College of Education for Women
Bharath College of Education etc.
Look down for jobs and working areas for Elementary Teachers.
ETT Jobs
Jobs that cover under Elementary Teachers Training course are as follows:
In-charge Associate
Primary Teacher
Part-time Teacher
Research Associate
Pre-School Teacher
Language Editor
Check Types of Teaching Jobs
ETT Working Areas
Employment Areas of Elementary Teachers include:
Tutorials or Tuition Points
Educational Institutions
Research Organizations
Government Offices
Also, See-
About Master of Science Details
About Master of Homeopathic Medicine
About Master of Physical Education