Masters Courses is an advanced Master's Degree course that is inter-related to the respected bachelor's course. The course offers the students the chance to develop specialized knowledge under the desired specializations of students. The course include developing curricula, teaching & studying, design professional development with a focus to develop new career by imaging new possibilities for education.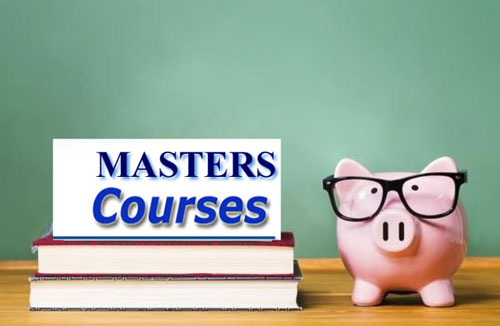 Scope
Masters course is an advanced study and extension to the under-graduate study. The candidate who is willing to pursue advanced courses can opt for their desired course irrespective to their bachelor's course. The candidates who possess this master's degree courses can attain job opportunities easily with good salary packages under good companies and so on. Now let's make a look for the list of Master Degree courses.
Master Degree Courses
Master Degrees can be obtained under various specializations which are listed below:
Master of Business Administration (M.B.A) – Accounting, Finance, Marketing, HR etc.
Master of Sciences (M.Sc.) – Bioinformatics, Cyber security, Nursing, Health Informatics etc.
Master of Arts (M.A.) – Liberal Studies, Teaching & Special Education etc.
Masters of Computer Applications (M.C.A.)
Master of Technological Studies (M.Tech)
Other Master Degrees include Master of Engineering, Public Administration, Laws, Social Science, Surgeries, Industrial & Labour relations, International Business, Architecture etc.
Master of Business Administration (M.B.A.)
MBA is an internationally recognized professional degree designed to develop skills in various areas of business and management. The career with MBA is not restricted only with business, but useful to other areas like government, public & private sectors, political administration, health sectors etc.
Master of Computer Applications (M.C.A)
MCA focuses on the theoretical background as well as practical exposure to students in the relevant areas with intension to provide a modern and industry oriented education in computer sciences. It covers the topics of computational theory, programming languages, database management, networking systems, electronics, accounts, finance, mathematics etc.
Master of Sciences (M.Sc.)
Master of Science is a higher graduation study in sciences, engineering and medicine. This study is focused on scientific and mathematical subjects however, different universities offer degrees for fields that are typically considered within humanities and social sciences. Master of Sciences covers programs in areas like Computer Sciences, Finance, Marketing, Information Systems and Biology etc.
Master of Social Science
Master of Social Science course develop interdisciplinary perspectives in areas like public policy, education reforms and politics. Master of Social Sciences includes specializations like anthropology, psychology, sociology and is integrated to some other disciplines like health sciences, public affairs, architecture and philosophy etc.
Masters Courses Details
Course Duration
Almost all the Masters Courses have the duration of 2 years and some take the duration of 3 years.
Eligibility
One should complete their bachelor degree or under-graduate degree in any recognized Board or University is eligible to seek admission into Master Degreecourses under same stream.
Course Fees
The fee for each course in Master's Degree may vary according to the educational institutions. The fees for any course may range between Rs.2 lakhs to Rs.5 lakhs per year according to the demand of the course.
Distance Learning
Master of Education aims to enhance knowledge, capacities and orientation to strengthen the education and develop a critical understanding of foundational areas of education including theory & research. Masters Course through distance learning carries a huge load in teaching and is demanded at colleges or at university level. Students need to study about the different methodologies and systems to make a career in educational background.
Let's make a look for Masters  Course colleges in India and abroad
Colleges in India
There are various colleges hiring Masters Courses under various specializations in India. Some of them are as follows: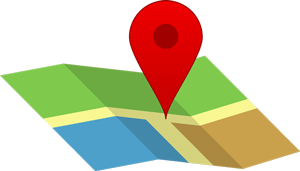 Gojan College of Teacher Education, Chennai
Sri Lakshmi College of Education, Tamilnadu
Chaudhary Charan Singh University, Meerut
Lovely Professional University, New Delhi
Savitribai Phule Pune University, Pune
Jaipur National University, Jaipur
University of Mumbai, Mumbai etc.
Colleges in UK
Masters Courses are available in various countries in abroad too. In United Kingdom, there is a great importance to master studies of various specializations like Masters of Education in Professional Development, Education Research, Leadership & Management, Language & Literacies, Political Sciences and Social & Environmental Behaviours etc. in colleges and universities like University of Leeds, University of Oxford, University of Nottingham, Manchester Metropolitan University and Queen Margaret University.
Career Prospects
Career prospects include job types and salary packages which are mentioned below:
Job Types:
List of jobs that comes under Masters Courses are listed below:
Professional Development Associate
Business Development Managers
Professors, Teachers or Lecturers
Content Developer Specialist
Manager of Teacher Services
Database Administrators
Multimedia Programmers
Education Specialist
Research Analysts etc.
Salary Packages:
Salary packages may differ according to designations of the candidates in different organizations either in government, public sector or private sector. The minimum salary for any candidate under any designation starts from Rs.15, 000/- to Rs.50, 000/- per month according to experience, working location and designation of the candidate.
Also, See-
About Master of Dental Surgery
About Bachelor of Accounting and Finance
About Bachelor of Hospitality and Tourism Management