Technology have developed very fast in the past ten years. First Television (TV), next telephone and next computers and next mobiles and so on. In this way, technological changes are taking place very fast in the world.
Now with different sizes and different applications are introduced in these communications sources. Among all these, computers are playing a crucial role in the present society.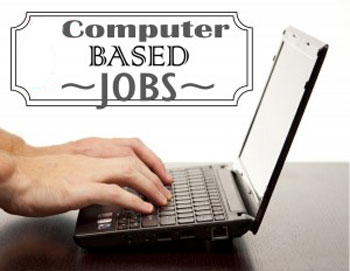 Computers today are helpful in every part of life. Today, we cannot assume ourselves without computers. For education purpose, communication purposes, employment, researches and in various areas or fields, computers are useful in wide range. Mostly in employment sectors, computers are playing a prominent role everywhere. It is made compulsory that everyone should have a minimum knowledge on computers for leading a good life in employment areas too.
Different types of courses like Java, Oracle, DOTNET, DBMS, Web Designing, Office Packages, Visual Arts, Multimedia and many more courses are introduced for attaining good employment opportunities with good salary packages in large companies.
Some of the Computer Based Jobs are listed below:
Programming Language Developers
Mobile Application Developers
System Hardware Technicians
Computer System Analysts
Database Administrators
Network Administrators
Video Game Designers
Software Developers
IT Security Specialists
Information Analysts
Data Entry Operators
Cyber Security Jobs
Software Engineers
Graphic Designers
Teaching Tutors
Web Designers
Banking Jobs
Railway Jobs etc.