Nowadays computer courses are playing a vital role and the scope of the computer courses is extended vast. There are various computer courses which are useful in attaining knowledge and also for attaining employment opportunities. Various computer courses are introduced and the people are showing interest to gain knowledge using those courses.
Most of the computer courses are job oriented and can provide opportunities in various fields which comes under Hardware and Software fields like Engineering, IT, Medical and Management etc. Now let's look one of most important computer courses i.e. DBMS (Data Base Management System). Here we have provided complete DBMS Course Details. So, read out the complete article and get more info.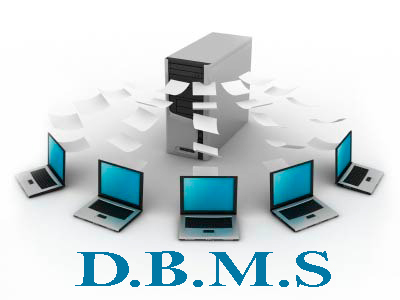 About Data Base Management System (DBMS)
Before going to DBMS, let's know "What is Database?" – It is nothing but collection of raw data which can be collected, accessed and updated and arranged in tabular form to find relevant information. And DBMS is nothing but managing the databases with great efficiency along with providing security. DBMS is used to create, analyze and manipulate databases. Data consistency can be maintained in case of multiple users. My SQL, Microsoft SQL Server, Sybase, Oracle etc. are some of the commercial software packages that come under DBMS.
The example of Databases:
Search Engines: May be you don't realize it but you probably use a database almost every day of your life. You will no doubt be familiar with using a searching like Google.
DBMS Course Details
The main DBMS course, we learn about the structural formation of data, maintain data integrity, multitasking with concurrent access and recovery without occurring crashes, data structures, data models etc. and their working in which every organization is based. At the end of the course, the students may understand the concepts of data structures, data models and design, construction of queries by using SQL, uses and applications of database design etc. This concept is introduced for Technological students (B. Tech) of various branches viz. CSE, IT etc.
DBMS Certification
There are many certifications to become a successfully certified database administrator. Both Oracle & Microsoft offers those certifications through database vendors. We can obtain DBMS certification or Data Base certifications when we qualify in series of tests conducted by database vendors and also by some other requirements. DBMS certification helps us in enhancing our skills and job prospects.
DBMS Certifications:
There are various DBMS certification courses introduced for the development of database structures and design etc. Some of the DBMS certified courses are as follows:
Data Base Administrator
Data Base Developer
SQL Administrator
Business Intelligence Developer
Data Base Architect or Designer
Data Warehousing Analyst etc.
DBMS Certification Schools
There are some institutions or schools offering DBMS certification courses in and around India. Let's view some of the schools offering DBMS certification courses.
Real Time Signals Technologies Pvt. Ltd. Bengaluru
CMS IT Services Pvt. Ltd. Nagpur
LCC Computer Education, Cochin
Wee Tech Solutions, Surat
Tech Vision, Delhi
Techno geeks, Pune etc.
Duration of DBMS Course
The DBMS course is completely online course and its duration is completely one year.
DBMS Course Cost:
The course is completely online course and needs more time for the complete the course and the fee can be paid on monthly basis. So the cost for the DBMS course may be Rs.3, 000/- per month.
DBMS Syllabus
The topics involved in DBMS course are as follows:
Data Models & Database Languages
Relational Databases
Relational Algebra & Calculus
SQL Queries
Data Modifications
Normalization etc.
Click Here for Data Base Management System PDF
DBMS Reference Books
It's not only enough to go with the online course to achieve DBMS certification. The student needs more knowledge to gain knowledge in DBMS during the course. For that, it is necessary to refer some books on DBMS course. We can obtain them through libraries or by purchase books either in shops or online. And download the books from Google or other websites by mentioning author's name. Some of the reference books related DBMS concepts are as follows:
Introduction to Database Management Systems – Kahate
Database System Concepts – Abraham Silberschatz, Henry Korth, and S. Sudarshan
Database Management Systems – Raghu Ramakrishnan
Principles of Database Systems – J. D. Ullman
Database Management Systems – Johannes Gehrke etc.
This is all about DBMS Course Details. If you want any more details please do comment. we will clarify all your doubts within shortly. Stay tuned to www.aiming.in for more and more daily updates.