So many of you are checking for data base management system pdf. So here in this article, we are providing DBMS Course Details, Data Base Management System (DBMS) PDF link and types of data bases and its Advantages and Disadvantages.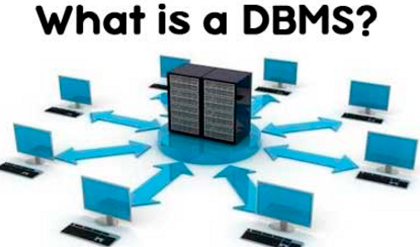 About Data Base Management System
The Data Base Management System in short known as DBMS. A data base is an organized collection of data. It consists of the collection of tables, schemas, queries, reports, objects and views. A DBMS is a computer software application and is a collection of programs that enable you to store, update, modify and retrieve the data from the data base.
Data Base Management System Courses
IBM Certified Database Administration for DB2
Oracle Certified Professional
Oracle Certified Professional, MySQL 5.6 Database Administrator
SAP Certified Technology Associate-Sap HANA (Edition 2016)
Microsoft SQL Server Database Certifications
Also Check: Complete SAP Course Details, SAP Modules, SAP Certification in India, SAP Training Info, SAP Software, etc
Data Base Management System PDF
Here we have provided a link which consists of all the chapters of Data Base Management System. Click the below link to see the PDF.
https://drive.google.com/file/d/0B0azb9EhSFaYcGFtblk5cHBsU2s/view?usp=sharing
Types of Data Bases
There are six important types of data bases. They are listed below
Personal Data Base
Operational data Base
End-user Data Base
Distributed Data Base
Commercial Data Base
Centralized Data Base
Personal Data Base
Personal databases are generally used on personal computers. Personal data Base consists of information that is meant for use only in work places among a limited number of users. Generally, personal data bases are subject specific and are user designed. They use simple and less powerful DBMS packages available on PCs.
Operational Data Base
Operational data base stores data which is related to operations of the enterprise. Operational data base is also known as production data base, transaction data base, subject area data base. It is mostly used in organizations because it consists of customer databases, personal database and inventory database. Generally, operational databases are organized on functional lines such as marketing, production, employees, etc.
End-user Data Base
The end-user data base is a shared data base which is shared by users and is meant for used by the end-users like managers at different levels. These managers may not be concerned about the individual operations found in operational databases. End-user databases are more interested in summary information. Although operational databases can also generate summary information from the transaction details, they would be quite slow as they are not designed for this purpose.
Distributed Data Base
Distributed data bases are used in organizations which consist of branch offices, regional offices, several office locations, manufacturing plants and a head office at a different place. Each of these work groups has their own database which together will form the main database. As the sites are linked to each other with the help of communication links, the entire collection of data at all the sites constitutes the logical database of the organization. The Client-Server technology is most popular for managing distributed database.
Commercial Data Base
Commercial data bases are also known as external data bases. Commercial data base services are particularly used in areas of finance and technical information. This is a database that contains information which external users may require. However, they will not be able to afford to maintain such huge database by them. It's a paid service to the user as the database is subject specific. The access to a commercial database can be given through commercial links. These data bases may offer statistics regarding commodity, stock markets, foreign exchange, imported buyers and their users etc.
Centralized Data Base
These data bases allow users from different locations to access this database from a remote location at the central database that store entire information and application programs at a central facility for processing. Users access a centralized database through a computer network which is able to give them access to the central CPU, which in turn maintains the database itself. Central Data bases are used by an organization and by an institute.
Scope of Data Base Management System
Career growth in DBMS is very different when compared to all other areas in IT. Internet and e-commerce are rapidly expanding and these fields require a large number of data bases. Cyber security another important field as it is important to secure data which is available online. So there is huge scope for DBAs as technology is emerging day-by-day. There are lots of job opportunities in IT sector for the people who are skilled in DBMS. As they are the people who maintain, organize and secure the data in organizations.
Advantages of Data Base Management System
Data sharing
Controlling Data Redundancy
Data Consistency
Data Integration
Data Security
Data Independence
Backup and Recovery Procedures
Integrity Constraints
Data Atomicity
Control over Concurrency
Disadvantages of Data Base Management System
Cost of Staff Training
Data Base Failures
Complexity
Cost of Hardware & Software
Cost of Conversion
Appointing Technical Staff
Performance