About Translation Courses: Translation skills course is useful to the students to gain translating, sometimes focusing on a specific type of work, such as newspapers or scientific, technical or medical texts. They analyze the structures of the languages used and learn to solve translation problems involving syntax, terminology, style and more. The objective of this course is to sensitise students to look at the process of translation as a cross-disciplinary and creative activity than and it is treating as a secondary and noncreative activity.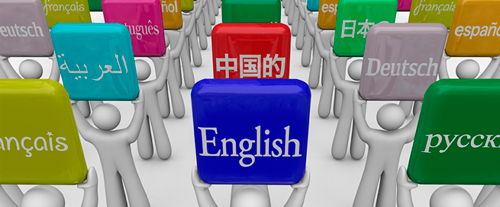 Scope of Translation Courses
With the process of fast globalization many useful career options have been thrown open for professionals in foreign languages. Academic qualification in foreign languages. Academic qualifications in foreign helps to improve careers in the areas of tourism, public relations and mass communication, entertainment, international organizations, diploma service, publishing houses, BPO' s etc. Translators are professionals who help the people of different linguistic backgrounds communicate with one another through the written formats. Skills in foreign languages like French, German, Chinese, Russian and more recently Spanish, Korean and Japanese are in huge demand. The growth rate to vary from language to language.
Online Translation Courses Details:
Online Bachelor's Degree Course
Online Post graduation Diploma Course
Online Master's Degree Course
Online Doctoral Degree Course
Online Certified Course
Online Bachelor's Degree Course:
A bachelor's degree in translation is designed for individuals desiring a career as a translator. The degree program covers the topics like fluency in a language, liaison translation, text translation and linguistic technologies.
Eligibility: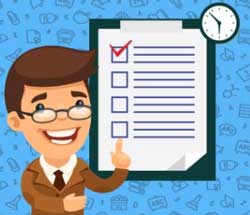 The students who have passed 10+2 with more than 50 percent marks from reorganized college are eligible for this course.
Duration:
The duration of this bachelor's degree is three years.
Online Post Graduation Diploma Course:
The Diploma in Translation course offers you a unique opportunity to enhance your career prospects as a professional translator. This course is one of the most widely recognized qualifications in the field, is a postgraduate level qualification intended for working as professional translators.
Eligibility:
The graduates with more than 50 percent marks can apply for this course.
Specializations of Diploma Course:
Students can opt for any specialization from given below.
Translation From English
Literary Translation
Ab Initio Languages
Film Translation
Machine Translation
Duration of the Course:
The post-graduation diploma in translation is a one-year duration course.
Online Master's degree Course:
A master's degree is an academic degree that can be pursued after completing an undergraduate degree. A master degree in translation is a good choice for those who want to become as professional translators and want to make a career out of it.
Eligibility:
The applicants who have completed their bachelor's degree in translation can apply for this course.
Duration:
Generally, the master's degree course duration is 1-2 years.
Online Doctoral Course:
The doctoral degree program provides advanced training in translation studies for the students. This degree will provide you excellent preparation for employment and increased skills.
Eligibility:
After the completion of master's degree, the students can apply for this course.
Duration:
The duration of the doctoral course is one year.
Online Certified Course:
This program may require students to complete practical experience outside of the classroom or attend orientation courses on campus. Students must attend for a translation test and application for entry into the certificate program. The duration of the course is depends on course type.
Specializations of Certified Course:
Introductory Translation
Translation Tools
Sight Reading
Admission Process:
The translation courses offered by many college and universities in India. Interested candidates can apply online with required information. The admission process is based on the marks obtained at graduation level.
Fee Structure:
Usually the fee is based on the university/college location and merit list of the student. The fee structure is vary from one university to another.
Distance Learning:
Do you want to know about the distance learning of translation courses? Distance education or distance learning is a way of delivering education and instruction, often on an individual basis, to students who are not physically present on campus. The distance learning process is offered by the number of universities or colleges across the world.
List of Colleges/ Universities offered the Online Translation Courses:
Here we are providing the some of the universities/colleges list in India those who are offering the online translation courses.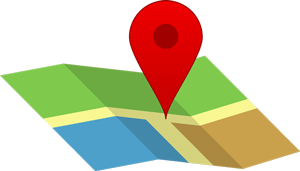 Dravidian University, Kuppam- Andhra Pradesh
Himachal Pradesh University, Shimla- Himachal Pradesh
Cochin University of Science and Technology( CUSAT), Kochi- Kerala
Indira Gandhi National Open University( IGNOU), New Delhi
Gujarat Vidyapith, Ahmedabad, Gujarat
Career Information:
Graduates of translation certificate programs may fine work in medicine or court system, as health care or judicial translators. Many translators are self-employed. The professional translators can work in many areas some of them are given below.
Radio Stations
International Organizations
Publishing houses
Airlines
Export Agencies
The hospitality sector
Trade Organizations