About French language French is the language spoken by around 330 million people in many countries around the world. French is very popular second language to learn and it is the Third most popular language after German and English.  It is the official language of Belgium, France, Madagascar, Togo and many more. It is the widely used diplomatic language from 17th century. English replaced French role in 20th century.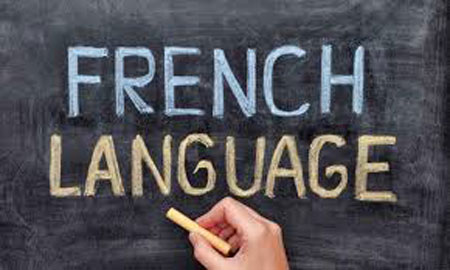 It is very important for those students who want to continue their studies abroad where they need at least basic French language.
Job Prospectus:
Once the candidates have got fluency in the language, then they can think of becoming specialist in foreign language or translators.
Departments like tourism, publishing houses and public relation firms recruit experts. The fluency in language brings many golden opportunities.
Many public sector organizations like Embassies, Reserve Bank of India and Ministry of external affairs recruit candidates specialized in these foreign languages.
French language learning: To learn French there are various sources like CD's, Books and Internet. Many Online courses are available to learn French language. But it would be much better if there is an instructor or trainer. There are many institutes which give perfect training In French with an expertise faculty. Interested candidates can find the best institutes surrounding their locality.
French Language Courses
For those students who has secured seat in Universities abroad time is very crucial. In the time gap of two months they need to complete all the tasks such as bank loans, making travel arrangements and learn the local language. There are no institutes offering short term courses. So it is suggestable to learn the language even before applying to the universities. This will provide you chance to spend the time on other activities.
Types of courses:
Degree courses
Diploma courses
Advance diploma
Certification courses
Basic French Language
We provide a little material which will be helpful in learning a very basic French language.
The list of alphabets in French language is provided in this site:
Learn French Online:
The one who can't spend time to go to classes can learn basic French language from online by watching YouTube videos. The link to learn French online
Learn French Through Books:
Learning French from books is another way to learn the language. There are number of books available for learning French at different price ranges. Books can also be bought through Online.
Here we provide list of some best books:
Learn French for beginners by Rosemary schell137/
Learn French In 30 Days Through English by Bhavna Chopra Author) 84/
Learn to Speak and Write Frenchby Lotus Press costs 84/
These books can provide at least the basic French.
Topics in French Language Courses:
How to Pronounce French Words
French Basics – saying hello / introducing yourself / saying thank you etc.
Numbers
Telling the Time
Colors
Weather
Shopping
Days of the Week / Months
Food / at the Restaurant
Asking for Directions
Hotel / Accommodation
French Colleges in India:
| | | | | |
| --- | --- | --- | --- | --- |
| Courses | Location | Duration | Fee | Category |
| Amity University | Jaipur | 3yrs | INR 28000 | UG |
| Punjabi University | Punjab | 1yr | INR 15415 | Diploma |
| Kochi University of science and technology | kochi | 1yr | INR | Diploma |
| Loyola colloge | Tamil Nadu | 3yrs | INR 4614 | UG |
| Hindu College | Delhi | FL course | | |
Learn French by the methods that are flexible to you whether it is by books or classes or Online. Refer the books we mentioned. Go through the links provided for videos, hoping these will help you in fulfilling your dreams. All the best.
Also see: