Information about Stock Market Courses: Stock Market is also called as Equity Market or Share Market. It is a group of Buyers and sellers. It is a place where shares of pubic listed companies are traded. Courses are essential to know all these. So here is the article which provides you the complete information regarding Stock Market Course Details such as NSE, Courses, Duration, and Eligibility etc. There are some alternative methods to earn money online, we have already discussed digital marketing and SEO Course Information in our previous posts check those posts for more information.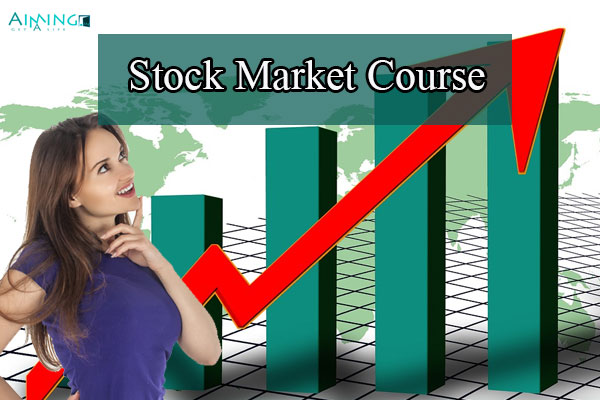 Stock Market Course Details:
The main focus of Stock Market Courses is to ensure that participants in the stock market have adequate knowledge of the stock exchange operations. NSE stands for National Stock Exchange; this offers certification in Financial Markets called NCFM. A stock may be bought or sold only if it is listed on an exchange. Thus, it is the meeting place of the stock buyers and sellers. India's premier stock exchanges are the Bombay Stock Exchange and the National Stock Exchange.
There are various courses available in Stock Market. These are very much important to know about Stock Exchange. Here is the list
Computational Investing
Financial markets
Trading basics
Investment Strategies
Investment and Portfolio Management
Foundations of Marketing Analysis
Global Financial Markets and Instruments etc..
Here are the contents of Basic Stock Markets Courses
What is Technical Analysis?
Why Technical Analysis?
Types of Charts.
Trend Analysis.
Supports – Resistance – Retracement.
Reversal Patterns.
Japanese Candle Stick Pattern.
Intra-Day Trading System.
Theory of Moving Average.
Oscillator Analysis.
Positive and Negative Divergence.
Some Golden Rule for Making Good Investment and Trading.
Fee Structure
The Stock Market Courses fee structure depends on Institute or the course you have selected. It would be around INR 10,000/- per course.
Duration of Stock Market Course
The duration is different for various courses. There are types such as
1 month course
3 Months course
6 Months Certified Courses
One day workshops etc.
After 12th
If you are having the habit of following the trends of Stock Market daily. You can become a stock broker.
The Minimum qualification for this is just 12th Standard that is Intermediate.
Salary: The salary package would be around $34k to $154K.
Best Institutes to get Stock Broker Training:
Institute of Capital Market Development
All India Centre For Capital Market Studies
Mumbai Stock Exchange Training Institute
After Graduation
There are some courses available that can be done after the completion Graduation. He list will be provided very soon.
Courses in Delhi:
In Delhi the stock Market courses are offered by various Institutes. The Top Institutes are listed below
NIFM Karol Bagh – Stock Market Trading Institute
DICC Stock Market Courses South Delhi
Professional Traders Academy – Stock Market Courses Delhi
NIFM-National Institute of Financial Markets
Stock Market Training Institute in Delhi
iPlan Education
NIFM – Institute for Technical Analysis Advance Level Course Classes
Diploma In Stock Market, NIFM
This is complete article on Stock Market Course Details, hope you got required information.
Also See Sales and Marketing Course Details
Any Latest updates will be made soon @ www.aiming.in.
Good Luck….!!!!!!!!!!!!!!!!!