Information about Material Management Courses: Materials management, responsible for planning, sourcing, logistics and supply chain. It is one of the best career options. So here is the article which provides the complete information of Material Management Course Details such as Courses, Eligibility, Duration, and Syllabus etc. go through the article below.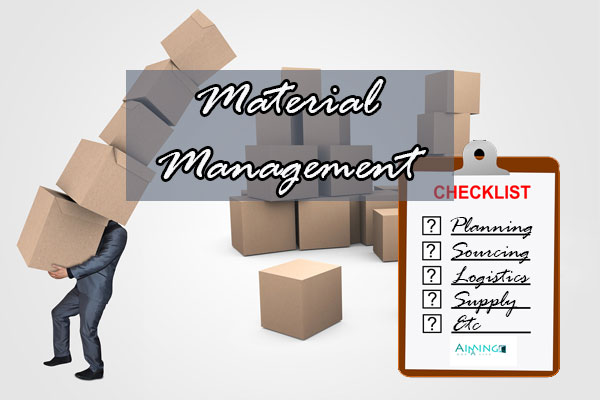 About Material Management:
Material Management is an approach for planning, organizing, and controlling all those activities principally concerned with the flow of materials into an organization. It also deals with campus planning and building design for the movement of materials or logistics which deal with supply chain. This article helps to those who are interested in doing Material Management Courses.
Material Management Course Details
The main courses offered are
GDMM: It can be expanded as Graduate Diploma in Material Management.
Duration:  2 years
Eligibility:  Any degree or diploma in Engineering
PGDMM:  It can be expanded as Post Graduate Diploma in Material Management.
Duration: 3 years
Eligibility: Degree, GDMM with 50% marks.
Mode: Distance
C.P.S.M:  Certified Professional in Supply Management
Duration: 6 Months
Eligibility: Degree
Mode: 6 months
I.P.S.C.M: International Purchasing and Supply Chain Management
Duration:  18 months
Mode: Distance
Eligibility: Degree + Proficiency in English
Diploma in Material Management:
Level: Intermediate level
Fees: 2,300/-
Age:  Minimum 16
Material Management Course List:
Here is the list of courses offered in Material Management.
Processes of Supply Chain Management Course
Production Planning Course
Inventory Management Course
Purchasing Materials Course
Transportation and Distribution Course
Courses Online:
There are various online courses offered from various institutes and Websites. Some of them are Bachelor's in Supply Chain Management.
Total Quality Management
Decision Modeling and Analysis
Management for Organizations
Hazardous Materials Management
These courses help in various ways such as it reduces time, less cost.
Materials are provided.
We can learn as per our flexibility.
Syllabus Guide:
The concepts that are covered in Material Management Course are:
Managerial Economics
Materials Management
Lean Principles in the Supply Chain
Career Options:
The career will be best after the completion of course.
There are huge opportunities with bachelors and masters. There are many certification courses which also bring us job opportunities.
Graduates can get the role of logistics managers, production planners, transportation managers, warehouse operations managers and customer service managers, as well as materials managers.
Salaries:
The salary ranges around $30k.
Average salary is Rs.6,66,000 per annum.
The syllabus will be updated very soon.
This is the complete article about Material Management course Details. Hope this article provided you all the required information.
If any one interested to learn SAP Materials Management (MM) Module Course please collect the full information from our site.
Stay connected with us for more updates. Bookmark our site www.aiming.in by pressing ctrl+d.