There are so many ways to make money online and also so many online job scams are also there. Due to these scams, you might waste your valuable time, so choosing the right way is very important. Some of the common methods to earn money online are explained in this post.  But choosing the right method is important. Before asking " How to make money online ? " ask yourself that "Can I do hard work?"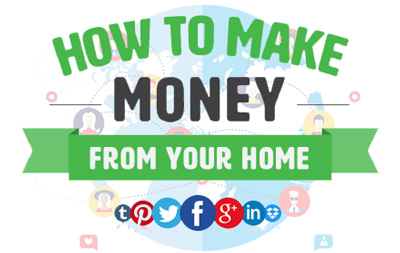 How To Make Money Online
1. Online Advertising:
Here you can advertise the products of different companies on your blog or website. so the advertisers will pay to you (Publisher). There are different ways to publish advertisements like a small block in your website page, pop-ups, etc. But getting the clients (advertisers) is a very complex task. So you can depend on some advertising services like Google Ad-Sense, Info links etc.
Generally, people will try to use AdSense but it is not so easy because Google has very strict rules to help its advertisers and to avoid scams. So please don't encourage fraud activities like invalid clicks, invalid traffic, hacking etc. You can also develop your own advertiser's network if you are capable of that so that you can display ads on your site without depending on other online services.
Buy hosting and domain name from host gator and start a blog today.
2. Affiliate Marketing:
Affiliate marketing can be used if your site has high traffic or if you have a large social following on the social networks. In affiliate marketing, you can earn money by sending traffic to the shopping sites from your site. When the people purchased a product on that site you can get a commission.For affiliate, marketing Amazon is best.
First of all, you need to start an affiliate account on the Amazon website and get an affiliate id, you can use that id in the links by which you will send traffic to the shopping sites. Other sites are also there which are best for affiliate marketing but do some research before spending your time on that.
3. Freelancers:
You can work as a freelancer to make some money. There are so many freelancing websites available. you can register on those sites and apply for projects. If you complete those projects in time and then the person who posted the gig will make payment to you. There are so many projects available like website designing, Logo designing, Copywriting, etc you can choose the work and complete it.