Space Technology Course is one of the prestigious courses. If you are interested in space technology this article is very helpful to you. Here in this column we have provided complete Space Technology Course Details like list of available courses, eligibility, duration, important subjects, colleges, jobs, employment areas and salary.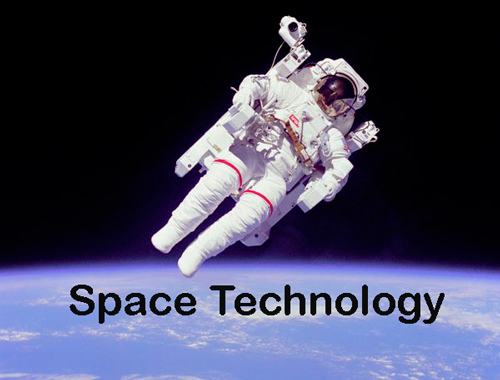 About Space Technology
Space Technology is a branch of engineering which is developed by space science or the aerospace industry for use in satellites, spaceflight and space exploration. Space technology includes space stations, satellites, spacecraft, support infrastructure, equipment and procedures.
Space Technology Courses
Space Technology Courses which includes Space Technology Degree, Diploma and Certificate Courses and its syllabus, eligibility criteria and duration. The courses of space technology are listed below
Diploma course
Bachelor's Course
Master's Course
Diploma Space Technology Course
Diploma in Space Technology comes under this course. It is a diploma level course. The course consists of engineering challenges like robotic and human spaceflight.
Eligibility
The minimum eligibility to pursue this course is qualifying 12th science exam with mathematics, physics and chemistry.
Duration
The time period to complete this course is 3 years.
Important Subjects
Astrophysics
Astronomy
Planetary Science
Cosmology
Stellar Science
Bachelor's Space Technology Course
B.E/B.Tech in space technology comes under bachelor's degree course. it is an under graduate course. This course is related to entering and retrieving objects or life forms from space.
Eligibility
The eligibility to pursue this course is passing 12th standard examination. Some colleges and universities conduct separate entrance exams.
Duration
The duration to complete this bachelor's degree is 4 years.
Important Subjects
Astrophysics
Astronomy
Planetary Science
Cosmology
Stellar Science
Master's Space Technology Course
M.Tech in Space Technology and Applications and M.Tech in Cryogenic Engineering comes under master's program in space technology. Cryogenic engineering is a branch of mechanical engineering and chemical engineering.
Eligibility
The eligibility to pursue this master's degree is having B.E/B.Tech in relevant field. Some colleges and universities conduct separate examination.
Duration
The duration to complete this course is 2 years.
Important Subjects
Space Systems
Spacecraft Environment
Commercial Enterprise in Space
Aerospace Remote Sensing Systems
Spacesystems Astrodynamics
Spacelift Human Physiology
Cryogenic Systems
Superconducting Materials, Magnets and Devices
Cryophysics
Colleges of Space Technology Course
Want to study a Space Technology courses in India? Choose the best college from the below stated top colleges list.
Indian Institute of Space Science and Technology, Kerala
Sri Venkateswara University, Tirupathi
IITs at Bombay, Madras, Kanpur and Kharagpur
Punjabi University, Punjab
Birla Institute of Technology, Jharkhand
Aryabhatta Knowledge University, Bihar
MGR Educational and Research Institute, Chennai
Job Roles Related to Space Technology
There are many opportunities to work in outer space related fields. See some common job roles are as follows.
Teacher
Space Planner
Tech Leader
Assistant Manager
Space Scientist
Environmental Scientist
Design Engineer
Science Communicators
Aerospace Scientist
Science Educators
Defense Industry Scientist
Research Associates
Satellite Project Scientist
Scientific Data Analyst
Remote Sensing and GIS
Internet Marketing Manager
Project-Research Engineer
Software Tester
Geophysics
Safety Engineer
Correspondent/News Reporter
Inspection Engineer
Employment Areas of Space Technology
These opportunities are available in various specialist areas which including
Universities
Research Institutes
Defense Agencies
Aerospace Industry
NASA (National Aeronautics and Space Administration)
ISRO (Indian Space Research Organization)
HCL Technologies
VSSC (Vikram Sarabai Space Center)
HAL (Hindustan Aeronautics Limited)
National Space Agencies
IARI (Indian Agriculture Research Institute)
SAC (Space Application Center)
ICAR (Indian Council of Agriculture Research)
DRDO (Defense Research and Development Organization)
Bureau of Meteorology
National Remote Sensing Agency)
Salary of Space Technology
The salary of Space Technology in India is Rs.2,00,00/- to Rs.2,50,000/- per year. For experienced candidates, there is no upper limit for salary. In USA, the salary of Space Technology Engineer is $98,343 per annum.
If Interested Please See: How To Become A Scientist