Insurance is defined as mutual agreements between two parties i.e. individual or group of individuals who purchase insurance and the other who receives premiums either quarterly, half yearly or annually from the individual or group of individuals. The person who purchases insurance is called insured and the other receives premiums are called insurer.
The main objective of insurance is to give protection to the person for his life or for his health or for his vehicle etc. General Insurance, Life Insurance, Health Insurance and Vehicle Insurance comes under types of insurance policies. Now, look down for Insurance Courses in India.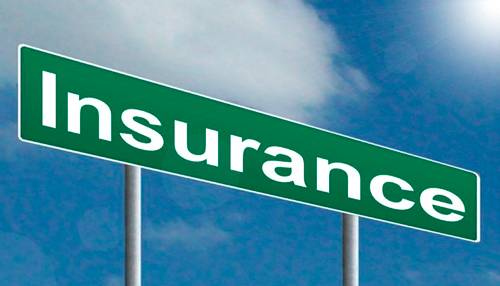 Insurance Courses in India
Insurance is a process of protection from financial loss. It is a form of risk management in which insured transfers his risk of a contingent or uncertain loss. The contract made between insured and insurer is called insurance policy which deals with certain conditions of financial compensations. The amount charged for the coverage of set forth in an insurance policy is called premium. The insured can be reimbursed with a certain amount from the insurer when he experiences any loss. There are various types of Insurance course with different specializations. Some of the Insurance courses are as follows:
Bachelor of Arts in Management & Marketing Insurance (B.A.)
Bachelor of Business Administration in Banking & Finance (B.B.A.)
Diploma in Business Administration in Banking & Finance (D.B.A.)
Master of Business Administration in Banking & Finance (M.B.A.)
Advanced Diploma in Insurance & Risk Management
PGDBM in Insurance and Risk Management etc.
Now get a look at various courses related to Insurance Course.
Insurance Course Programs
Insurance Course Programs are nothing but online certification programs on Insurance Course. A person can become Insurance agent by pursuing any of the Insurance Courses online. Online Insurance courses include Risk Management, Insurance Laws, Industry basics, Computer Applications etc.
Insurance Licentiations
The person who is willing to become an Insurance agent should qualify the exams conducted by Indian Insurance Institute or Insurance Regulatory and Development Authority (IRDA). There will be three levels of examinations to enter into Insurance business like Licentiate examination, Associateship examination & Fellowship examination and the candidate should qualify in any of these to get licenced.
Health Insurance Courses in India
There are various Health Insurance Courses introduced in India which would be helpful for people in India. This helps in providing better health facilities to the people in India. Some of the Health courses are as follows:
Stanford Introduction to Food and Health
Health for All through Primary Health Care
Positive Psychiatry and Mental Health
Community Change in Public Health
Health across Gender Spectrum
Child Health – A Global Perspective
Medical Technology & Evaluation etc.
Also See: Financial Course Details
Let's go through the details of various Insurance Courses.
Get Complete Course Details
The Insurance Courses consists of following details like duration of the courses, eligibility, fee structure and colleges or Institutes for Insurance courses.
Course Duration
In case of Bachelor degree, the duration of Insurance Courses is obviously 3 years. For Post-graduation, the duration is 2 years. In case of Diploma programs, the duration may be 1 year. And finally, for Certification or Online courses, the duration for Insurance Courses may vary in between 6 months to 1 year.
Eligibility Criteria
The basic eligibility criteria for Insurance Courses is 10+2 and any equivalent course.
Fee Structure
The fee structure for Bachelor's degree in Insurance Courses might be Rs.10, 000/- per annum whereas for Master's degree, it is Rs.15,000/- per annum. For Diploma courses, it is Rs.5, 000/- etc.
Institutes for Insurance Courses
The institutes that provide Insurance Courses are as follows:
Institute of Insurance & Risk Management (IIRM)
Institutes of Chartered Accountants of India (ICAI)
Associates in General Insurance (AGI)
National Insurance Academy (NIA)
College of Vocational Studies
Indian Institute of Insurance
Actuarial Institute in India etc.
Jobs Related to Insurance Courses
The Insurance courses various jobs for Insurance agents. Some of them are as follows:
Assistant Administrative Officer (AAO)
Customer Service Representative
Development Officers
Sales Representative
Underwriters
Actuaries etc.
Employment Areas
The employment areas for Insurance Agents are given below:
Educational Institutions
Research Organizations
Insurance Companies
Financial Institutions
Automobile Industry
Banking Sectors
Health Sectors etc.
Salary Packages
The salary packages for insurance agents may vary according to the working organizations. The start-up salary for an insurance agent may be in between Rs.15, 000/- to Rs.20, 000/-.
Also Read:
About Actuarial Science Course