Before going to read out this article please check important topic about What to do after Engineering? or Courses after Engineering and Careers. M.E / M.Tech Course is the one the best opportunity for engineering completed students. M.E stands for Master of Engineering also called as M.Tech (Master of Technology). Both M.E and M.Tech have similar scope and future career opportunities. These two have equal importance but some small differences are there between them. If you want to know the complete information about M.E / M.Tech Course, let's read out our complete article.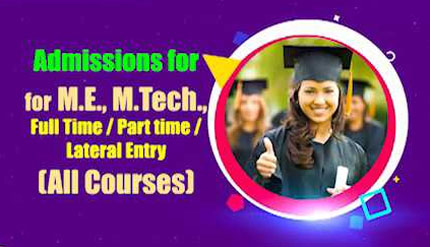 About Master of Engineering
M.E or Master of Engineering course is usually designed for the students those who plan for employment after completion of graduation and who already in the engineering field. The main aim of this engineering course is to develop the business awareness and focuses on engineering field and its related industries, organizations and manufacturing units. It is considered as academic or professional master level course of engineering. This course helps the students to improve their skills and practical analysis.
Advantages of M.E
This course will improve the practical skills of the students with sufficient theory knowledge and systematic thinking and reasoning.
It provides the practical approach and exposition to understand the principals involved in the application.
Master of Engineering course have a wide scope in the industries.
Master of Engineering Courses in India
In India Master of Engineering courses are designed typically to impart education in a specific branch of engineering discipline. Some of the Master of Engineering courses are listed below.
M.E in Electrical Engineering
M.E in Software Engineering
M.E in Systems Engineering
M.E in Civil Engineering
M.E in Mechanical Engineering
M.E in Chemical Engineering
M.E in Biomedical Engineering
M.E in Information Technology & Communication Engineering
M.E in Architecture & Planning Engineering
Duration
The duration to complete Master of Engineering courses is two years.
Eligibility
To pursue ME courses in India one should complete their bachelor degree like bachelor of engineering course in its related discipline. Some reputed colleges may conduct exams like The Graduate Aptitude Test in Engineering (GATE) for admission of a candidate.
Career Scope
On completion of Master of engineering courses, there are number of career opportunities are available for ME candidates. The job opportunities will depend on the specialization area that you should choose. Master of Engineering is one of the most demanding and highly desirable course across the world. The professional engineers is increasing day by day especially for those who have advanced knowledge of engineering discipline. This master course will helps to get a wide range of employment opportunities mainly in engineering industries and its related areas.
About Master of Technology
Master of Technology is one of the post graduate level course of engineering or technology field. This course is surely suitable those who wants to go for higher studies in the field of engineering. The main aim of this master program is to produce research engineers in the industries and research institutes. Through this program the students can learn about improve visualization ability to machine components and assemblies before their actual fabrication through animation, shading, modeling and rendering etc.
Advantages of M.Tech 
This course prepares the students as successful professionals in industry, government, research, entrepreneurial pursuit and consulting firms etc.
Tech is helpful to the students who passionate about research and development.
Improve the chances of getting placed in core companies.
Master of Technology Courses in India 
Master of Technology courses have a wide scope in India. The students pursue this courses after completion of B.Tech courses. Here we are providing some M.Tech courses which are available in India below.
M.Tech in Computer Science
M.Tech in Mechanical Engineering
M.Tech in Civil Engineering
M.Tech in Electrical and Electronics Engineering
M.Tech in Architecture Engineering
M.Tech in Marine Engineering
M.Tech in Information Technology
M.Tech in Biotechnology
M.Tech in Production Technology
M.Tech in Environmental Engineering
Duration
The duration to complete M.Tech courses is two years.
Eligibility
To pursue M.Tech courses one should complete their degree program like B.Tech in its related field.
Career Scope
M.Tech degree programs prepare the students for engineering careers in its related industries. The engineers easily find employment with both Central and state government and leading organizations like Department of Atomic Energy or Nuclear Power Corporation of India Ltd after completion of M.Tech degree programs. Teaching and Research careers are also available for M.Tech candidates. There are many job options for M.Tech students like Network Planning Engineer, Field Test Engineer, Senior Sales Manager, Service Engineer, Electronics and Communication consultant, Software Engineer, Customer Support Engineer and Research and Development Engineer etc.
If interested, also see SAP Certification Course Details
Top Colleges/Universities in India for M.E / M.Tech Course
Let's see Some Top colleges offering M.E / M.Tech Course in India.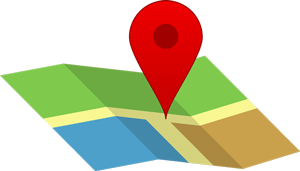 Indian Institute of Technology Madras, Chennai
Indian Institute of Technology, New Delhi
International Institute of Information Technology, Hyderabad
P.S.G College of Technology, Coimbatore
Birla Institute of Technology and Science, South Goa
Visvesvaraya National Institute of Technology, Nagpur
Indian Institute of Technology, Gandhi Nagar
Vellore Institute of Technology, Vellore
College of Engineering, Pune
R V College of Engineering, Bangalore
Malaviya National Institute of Technology, Jaipur
National Institute of Technology, Warangal
Also See