This is the article Foundation Courses Details which provides the complete Course Details Such as Requirements, Duration, Fee, Syllabus, Courses List, Career, Jobs, Salary, etc. Read the complete article to get all the required information.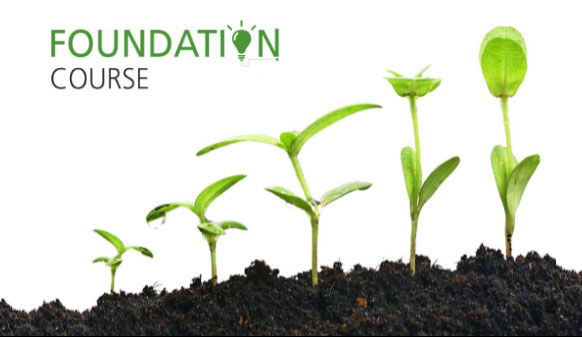 About Foundation Courses:
A course taken at some colleges and universities, either in a wide range of subjects or in one subject at a basic level, preparing students for more advanced study is called as Foundation Course. As per wiki, A foundation course is a preparatory course for university-level art and design education.
Language Requirements for Foundation Programmes:
English language requirements are the only entry requirements for preparation programme application, as
In the U.S., most universities require students a 2.5+ GPA or equivalent, plus TOEFL iBT minimum score between 60 and 80
Foundation Courses List:
There are many Foundation courses available. The Eligibility for this course is 10+2 and the Duration of this Course is 8 months. One need to complete the exam within 3 years. The Subjects that are covered in Foundation Course are:
English and Business Communication
Economics and Statistics
Financial Accounting
Elements of Business Laws and Management
Foundation Courses after 10th:
Most of the people after the completion of 10th will be in state of dilemma about the career, that what to do?? Which is the best Course? Etc. There are many Foundation Courses available that can be done after 10th. They are:
JEE or AIPMT (NEET) Foundation
School Exams
NTSE
Olympiads
Fee Structure:
The fee for these Foundation courses will be around INR 75,000/-
JEE or AIPMT (NEET) Foundation:
The Program Structure of this Course covers various Features and it is having many Benefits such as
Online Live Classes
Doubt Removal Classes
Hard Copy of Study Material is provided'
Personal Attention and Focus
Time Saving and Economical
Global Benchmarking
Proper Monitoring and Feedback
Other Foundation Courses:
Apart from the above stated courses, there are some other Courses offered. They are:
English Speaking Courses
Grammar | IELTS
One to one English
Yoga
Travel and Learn etc
Types of Courses:
There are many Types of Foundation Courses available. Here is List Of Foundation Courses in Material Management.
Purchasing Management
Supply Management
Warehouse Management
International Business
Foundation Courses Syllabus:
The Syllabus and Topics covered in these Courses are:
Purchasing Management

Introduction to Purchasing
Supply Planning
The Procurement Process
Material Receipt & Quality Management
Supply Contracts
IT tools for Purchasing

Supply Management

Overview of Supply Management
Forecasting and Demand Planning
Supply Planning and Manufacturing Control
Inventory Management
Purchasing and Supplier Management
IT tools for SCM

Warehouse Management

Overview of Warehousing and Inventory Management
Warehouse Management
Warehouse Administration
Inventory Management
Logistics and Supply Chain Management
Packaging and Distribution Management
IT tools for Warehouse Management

International Business
Overview of International Business
Import Management – Government Policy
Import Management – Procedures
Export Management – Government Policy
Export Management – Procedures
Customs Laws and Procedures in Import and Export
These Foundation Courses are offered by many Best Institutes. Search according to the required Courses for more updates.
Career Prospects: 
After the completion of Course there will be many Job Offers. It depends upon the Foundation Course. The most popular jobs held by foundation degree graduates who are in UK employment are:
teaching assistants
nursery nurses and assistants
paramedics
sales and retail assistants
other teaching and educational professionals
nursing auxiliaries and assistants
police officers
nurses
educational support assistants
Other managers and proprietors in services.