Certified Information Systems Security Professionals (CISSP) was the first certification in the field of information security to meet the stringent requirements of ISO/IEC Standard 17024. Here's some helpful information about the CISSP Certification Course like Training, Exam, Eligibility, Cost, Study Guide, Skills, Jobs, Salary, etc.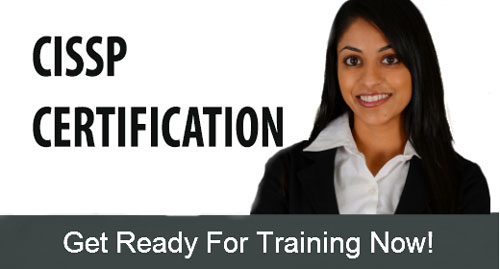 About CISSP Certification Course
CISSP stands for Certified Information Systems Security Professionals. The CISSP are in demand in a range of public and private organizations which including Fortune enterprises, government & martial agencies, health care practices, military contractors and the Department of Defense. CISSP Certification Course is aimed at security professionals to prepare them for the CISSP Exam and covers all domains of information security includes
Security and Risk Management
Asset Security
Security Engineering
Communications and Network Security
Identity and Access Management
Security Assessment and Testing
Security Operations
CISSP Course is ideal for IT Security Consultants/Managers, Security System Engineers, Security Architects/Auditors, IT Directors, IT Managers, Network Architects and Chief Information Security Officers.
CISSP Training:
CISSP Training helps participants gain good working knowledge of information security, cryptography, and security management practices. This training program covers a wide range of topics that will help participants in their preparation for CISSP Certification Exam.
CISSP Exam Details:
The Exam consist of Multiple Choice
Duration of Exam is 6 Hours
250 Questions are asked in this Exam
It is a Computer-Based Test (CBT)
Pass mark is a Scaled score of 700/1000.
Multiple locations worldwide via Pearson Venue Testing Centers Available
The CISSP Exam is based on the following areas:
Access Control
Telecommunications and Network Security
Information Security Governance and Risk Management
Software Development Security
Cryptography
Security Architecture and Design
Operations Security
Business Continuity and Disaster Recovery Planning
Legal, Regulations, Investigations and Compliance
Physical (Environmental) Security
Exam Cost:
$549 USD for early registration
$599 USD for standard registration
See: Demand Draft (DD) Details
Requirements/Qualifications:
There are no qualifications required to take this Certified Information Systems Security Professionals Course.
CISSP Certification Jobs
CISSP certificate, information security experience and education qualifies you for a variety of positions including:
IT Security Specialist
CISSP Certified Professional
IT Security Consultant
Network Security Specialist
Penetration Tester
Site Administrator
Systems Auditor
Computer Forensics Analyst
Security Engineer
Homeland Security Specialist
Also See