Are you looking for towards a long term career in Accounting, Finance, Taxation, BAF course is suitable for you. BAF is the real finance and business world.
It is a professional course has more emphasize on accounting so the candidate gains a proper base and understanding in the accounting field.
Read this article, here we are providing you the complete details of BAF course, duration, scope, eligibility, career and job roles etc.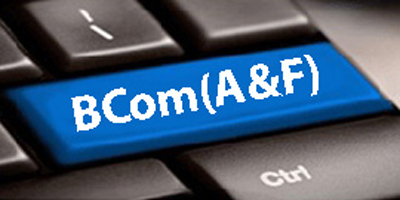 Introduction to BAF
The Bachelor of Commerce in Accounting & Finance (BAF) course provides comprehensive training to students in the field of Accounting & Finance by way of interaction, projects, presentations, industrial visits, practical training, job orientation and placements. And it is designed for aspiring Chartered Accountants & Financial Analysts.
These professionals are known to excel at analyzing and understanding the financial structure of a company. They are expected take a correct decision at the right time and ensure that the same are implemented properly.
The main aim of this course was to improve self-employment and provide benefits to organizations by providing with suitable trained persons in the field of Accounting & Finance by way of interaction, projects, presentations, industrial visits, practical training, Job orientation and placements.
Scope of BAF
BAF has a good scope to make a career in accounting and finance. We know that finance is one of the major aspects of every individual as well an organization, not only the sources of finance are important but also its optimum utilization and planning is required to increase the profitability.
At the same time accounting helps to maintain clear records of all financial transactions for a smooth running of business. BAF is helpful to us to know the basic principles of Accounting and finance.
Job openings are available for the BAF candidates in mutual funds, stock exchange and capital market and as well as in the banking sector also.
Advantages of BAF
It is a professional degree.
Provide better accounting knowledge compared to other undergraduate accounting courses.
More emphasizes on accounting career.
More job opportunities are available in accounting and finance areas of every organization after completing this course.
Candidates can gain depth knowledge about accounting principles and finance management through this course. 
Disadvantages of BAF
Lower management skills compared to Business Management of studies.
The course involves with accounting and finance only.
Subjects import and export trade, commerce are neglected.
Complete BAF Course Details
BAF or Bachelor of Commerce in Accounting and Finance Course is an undergraduate program which provides training in the areas of accounting and finance. This course helps the students gain knowledge in areas like financial accounting, Cost accounting, Auditing, IT, Taxation, Economics and Business Law, Business communications.
Duration
The duration of this course could be three years and divided into six semesters.
Eligibility for BAF
The candidates should qualify in the 10+2 examinations with specialization in any of the areas arts, science or commerce from a recognized board can apply for this course.
Candidates need to score an aggregate of at least 50% marks in the examination.
Important Subjects
| | |
| --- | --- |
| Semester I | Semester II |
| Financial Accounting I | Financial Accounting II |
| Economics I & Commerce I | Taxation I |
| Business Communication | Quantitative Methods for Business I |
| Cost Accounting I | Business Communication II |
| Information Technology I | Business Law I & Auditing I |
| | |
| --- | --- |
| Semester III | Semester IV |
| Cost Accounting II | Taxation II |
| Auditing II | Commerce II |
| Quantitative Methods for Business II | Information Technology II |
| Economics II | Management Accounting I |
| Financial Accounting III | Foundation Course |
| Business Law II | Financial Accounting IV |
| | |
| --- | --- |
| Semester V | Semester VI |
| Economics III | Auditing III |
| Cost Accounting III | Financial Accounting VI |
| Financial Accounting V | Cost Accounting IV |
| Economics III | Management |
| Management Accounting II | Taxation III |
Career Options after BAF Course
There are many more career options present for you in the field of finance as well in accounting field after completing the BAF course. Some of the career options are explained below.
Charted Accountant (CA)
CA or Charted Accountant is one of the best and demanding option for BAF graduates.  CA exams are conducted by ICAI (Institute of Chartered Accountants of India) and require you to clear CPT, IPCC and Final CA. Since you are a graduate, you can directly appear for IPCC which has two groups. After clearing one of the groups, you will have to register for article ship under experienced CA's for two and a half years. After both groups and CA final examinations, you become a Charted Accountant.
Chartered Financial Analyst (CFA)
CFA course is a professional credential offered by CFA Institute to Investment and Financial professionals which requires you to clear 3 exams, CFA Level 1, CFA Level 2 and CFA Level 3. After completing these exams you will require four years of experience to be known as a Chartered Financial Analyst. You can work as a research analyst, financial advisor, private banker and portfolio manager etc.
Company Secretary (CS)
Company Secretary (CS) is another very good option after completing your BAF graduation. Company Secretary Program is administered by The Institute of Company Secretaries of India (ISCI). You need to clear 3 exams namely Foundation, Executive and Professional. You also need to register for an internship of one year. This course will provide you with knowledge and understanding of corporate finance and legal affair practices.
Master of Business Administration in Finance
MBA in Finance is again a very common option after graduation. After completion of this two-year program, you can easily get a job in the financial service sector.
BFA Offering Colleges in India
There are number of colleges/universities are offering BFA course in India, among them we listed some institutions below.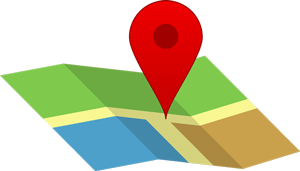 SNDT Arts and Commerce College, Pune
Rizvi College of Arts Science & Commerce, Mumbai
Sri Ram College of Commerce, New Delhi
Loyola College, Chennai
Joseph's College of Commerce, Bangalore
City College of Commerce, Calcutta
Indian Institute of Management and Commerce, Hyderabad
C Sheth College of Commerce, Ahmedabad
Aquinas College, Kochi
National Degree College, Lucknow