Those who want to know the information about Water Resource Engineering can read this article. In this, we are providing the information like what is a water resource engineering and job duties of a water resource engineer, course details, eligibility, job profiles, salaries, pdf and famous books etc. details.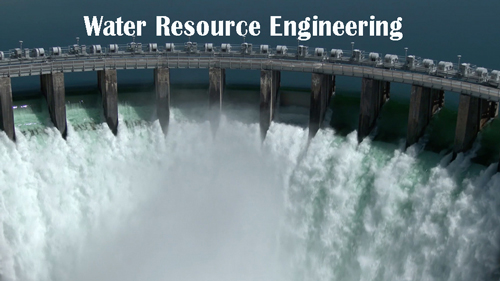 About Water Resource Engineering:
Water Resource Engineering is a specific kind of civil engineering and that involves the design of new systems and equipment which help to manage human water resources. The Water Resource Engineers can work on some places like underground wells, natural springs and water treatment facilities. Water resource engineering is a specialty of engineering that focuses on water supplies, irrigation and waste disposal. It also includes the methods for controlling water-related catastrophes and damages. For more information about water resource engineering follow the pdf document of Water engineering.
What does a Water Resource Engineer Do?
Water Resource Engineers must create new equipment and systems to increase the efficiency of water treatment and effective resource management.
This engineering also involves the analysis of data from relevant areas, then designing new or improved facilities for the cleansing effects of water treatment systems.
A Water Resource Engineer must take budgetary constraints, government regulations and some of the other factors into consideration when designing these systems.
Water resources engineers are concerned with the processes related to water supplies for human consumption and removal of water for safety.
Also See Civil Engineering Courses Details
 Water Resource Engineering Courses Details:
 1. Bachelor Courses:
Bachelor of Technology in Water Resource Engineering
Bachelor of Engineering in Civil & Water Resource Management
Bachelor of Engineering in Civil & Project Management
Bachelor of Engineering in Civil & Transport
Bachelor of Engineering in Civil & Structural
Duration:
The duration of this bachelor courses is four years.
Eligibility Criteria: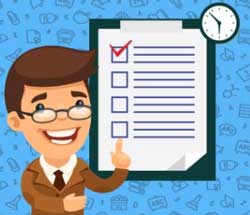 The applicants have passed the 10+2 examinations with science stream subjects.
Some of the reputed universities or institutions conduct the entrance exam for admission to the bachelor degree courses.
2. Master Courses:
Master of Technology in Water Resource Engineering
Master of Engineering in Water Resource Management
Master of Engineering Leadership in Integrated Water Management
Master in Water Engineering
Duration:
Master degree in Water Resource Engineering is a two years duration course.
Eligibility Criteria:
The candidates who have completed bachelor degree courses are eligible for this master courses.
3. Distance Learning Options:
The students can pursue the water resource engineering both undergraduate and graduate levels. The free online civil engineering courses are available for the students who want to complete these water engineering courses through online.
Career Options:
The students who specialize in water resources engineering lead to for a number of engineering related job. And the engineers must require the knowledge of hydrology, fluid mechanics or water transport for doing jobs. Opportunities could be found in agriculture, manufacturing, government and business. Read more employment options below.
Civil Engineer
City Planner
Engineering Technician
Computer Analyst
Environmental Protection Specialist
Drainage Engineer
Hydrologist
City Planner
Salary Structure:
The salary varies from one company to another company For Water Resource Engineers. Here we mention the famous companies and the approximate salaries.
Raj Groups Techno solutions private limited- Rs.12,260/- per month
Department of Water in India- Rs.35,000/- per month
National Institute of Hydrology-Rs.18,000/- per month
Migrani Envirotech Engineers Pvt. Ltd-Rs.15,000/- per month
co.in-Rs.28,000/- per month
  Famous Books List for WRE:
Water Resources Engineering, Larry Mays
Water Quality Engineering in Natural Systems, David A.Chin
Hydrologic Analysis and Design, Richard H McCuen
Fundamentals of Hydraulic Engineering Systems, A.Osman Akan and Robert J. Houghtalen
Understanding Hydraulics, Les Hamill
Hydraulics in Civil and Environmental Engineering, A.Chadwick
Handbook of Hydraulics, James Lindell
Fair, Geyer, and Okun's, Water and wastewater engineering, Lawrence K. Wang
Also See Various Engineering Career Options