VFX Course Details: Here you can find out the eligibility and admission criteria for VFX Courses in India. For more details about Visual Effects Training Classes and VFX Course syllabus visit the website now!! Before joining the course you can learn about the various roles which are available in the VFX sector. In the present scenario there are huge job opportunities availing in VFX industry.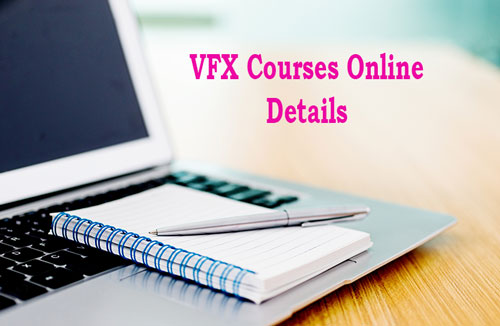 VFX Careers Guide is the first step on your dream as a Visual Effects career. The good news is companies are willing to pay a good salary to great designers or animators or artists. So, choose your career path in right way. You can make a successful career as a VFX artist & compositing artist in: Animation film production studios, Television channels, Television production houses, Ad production houses, Gaming companies.
About VFX:
Visual effects are a blanket term to cover any method that creates an effect that could not be produced with habitual photographic techniques. These effects are often integral to a movie's story and appeal. It may be divided into at least 4 categories: Matte paintings and stills, Live-action effects, Digital animation and Digital effects.
Visual effects artists are responsible for creating special effects using computerized technology. This work can include creating animations or fixing up details for television shows, commercials, feature films, and other film media
vfx course details
3D Animation Courses.
ADVFX Career course.
VFX Plus Career course.
S3D: 3D Stereoscopic Film-making.
Graphic Design and Multimedia.
Gaming Design Course.
Media & Entertainment.
Short Term Courses.
Institutes offering VFX Courses in Vijayawada
MAAC Vijaywada, Vijayawada – 18 months duration.
Arena Animation Academy, Vijayawada – 8 months duration.
Andhra Loyola College (ALC, Vijayawada), Vijayawada – 2 years duration.
This is a huge industry & needs talented, trained people. Salaries are good for the right person. If you wish to join this industry, you have to create high-quality visual effects (VFX) for films, TV, advertisements & games. To join this industry, learn the right skills and get the right training with the VFX Pro program from Arena Animation.
Online Courses List
Video production.
Graphic design.
Motion graphics.
Keying/ Masking.
Exploring Dynamics.
Environment Creation.
Camera Tracking.
Composite Workspace.
Sterio Scopeing.
Film Techniques.
Rotoscope.
Film Restoration.
Compositing and visual effects.
Industry practice.
Film studies.
Audio post production.
Video editing.
Individual project and showreel.
Visual Effects Training Classes Timings
Visual Effects Training Classes are held 2 hours a day for 3 days a week. You can choose a suitable batch time between 8:00 AM to 8:00 PM. You can also complete this course quickly by attending extra hours of classes.
Eligibility for VFX Course
Candidates are must completed 10+2 (SSLC)/ Graduates/ College students are eligible to join VFX Courses.
VFX Course fees ranges
May be the VFX Courses fee varies as per course or institute or qualification etc. the Average range of VFX Courses fee is Rs. 80,000 – Rs, 1.35 lakh
vfx course duration
The vfx course duration is 18 Months.
Top Animation Colleges in India
Arena Multimedia
Global School of Animation
Maya Academy of Advanced Cinematic (MAAC)
Tekno Point Multimedia
Picasso Animation College
Massco Media (MM)
Zee Institute of Creative Arts (ZICA)
Whistling Woods International Institute
Apeejay Institute of Design
Escotoonz Animation
Salary details:
Gather the Annual Average Salaries based on Job Category from here
Senior Animator – INR 563000
3D Artist – INR 291632
Compositor – INR 360000
Animation Designer – INR 216000
3D Animator – INR 232156
Graphic Artist/ Designer – INR 300000
Animator – INR 254341
Also Read Complete Animation Course Details