Structural Engineering is mainly a sub division of civil engineering in which structural engineers are trained to understand, estimate and calculate the stability, strength of built structures for buildings and non-building structures to develop designs. Read this article for more information about Structural Engineering Course, scope, eligibility, job profiles, and salaries etc. details.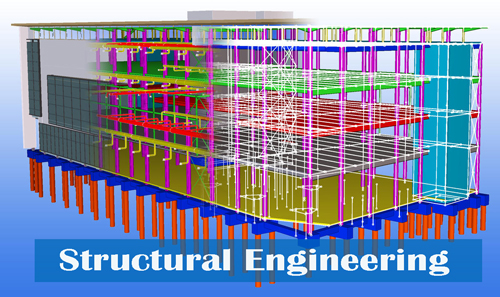 What is Structural Engineering?
Structural Engineering is the branch of civil engineering which deals with the modern buildings and the similar structures. Structural engineers are specialists in design, construction, conversion, repair and conservation. The basic tasks of structural engineering relate numerical quantities of physical forces to physical configurations. Analysis and Design are important procedures in the overall process of designing new structures. Structure Engineers create drawings and specifications, perform calculations, review the work of other engineers, write reports and evaluations and observe construction lands. Pdf is one of the information sources for those who want to know the details related to structural engineering.
Structural Engineering Course Details  
Bachelor of Technology in Structural Engineering:
Duration:   
B.Tech in Structural Engineering course is a four years duration course.
Eligibility Criteria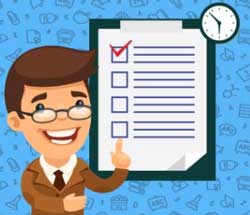 The students who have passed 12th examinations with physics, chemistry, and mathematics in science stream subjects.
Some reputed colleges conduct entrance exams for the admission process.
Master of Technology in Structural Engineering:
Duration: 
M.Tech in Structural Engineering is two years duration course.
Eligibility Criteria: 
The candidates who have completed B.Tech course in its related branch are eligible for this master course.
GATE/NET qualified students shall be preferred.
 Keys Skills for Structural Engineers:
Creativity
Project and budget management Skills
Good attention with in site surroundings
Commercial Awareness
Teamwork
Good Communication Skills
Excellent Mathematical, IT and Analytical Skills
Structural Engineering Career and Job Description
Structural engineers design the structure of buildings, pipelines and bridges so that they can support their resist forces such as weather and traffic. Generally, the structural engineering is considered a specialty of civil engineering. The civil engineers may design dams, roadways, tunnels and bridges but the structural engineer ensures the specific architectural components such as floors, beams and foundations are structurally. The structural engineer require the professional engineer license. The demand and career options for structural engineers are increasing rapidly in India. Almost every construction need structural engineering.
Job Profiles of Structural Engineers
Structural engineers design, plan and oversee the constructions of new buildings and bridges and extensions to existing the properties or alternatives. The structural engineer engaged in different works of constructions. Let check out the some of the job profiles of structural engineers.
Assistant Engineer
Planning Engineer
Project Engineer
Site Engineer
Civil Engineer
Employment Areas
Structural engineers are primarily concerned designing and constructing buildings and structures. The structural engineering graduates can get good employment opportunities both in private and public sectors and government agencies.
Constructions/ engineering consultancies
Local Authorities
Railway Operations
Utility Companies
Central Government Organizations
Salary Structure
The salaries for the fresh structural engineers is approximately Rs.22k – 25k.
If a structural engineer have 3 years' experience he can earn approximately Rs.27k-35k
The high experienced structural engineer can earn approximately around Rs.40k-70k.
Top Job Recruitment Construction Companies in India
If you have details about recruiting companies see below stated few companies list for Structural Engineers.
L & T Engineering and Construction Division
IRCON International Ltd
Tata Projects Ltd
Larsen and Toubro Limited
Essar Group
Jaypee Group
Hindustan Construction Company( HCC)
KEC International Ltd
Gammon India Ltd
IRB Infrastructure Developers Ltd
Nagarjuna Construction Company Ltd
Patel Engineering Ltd
Arun Excello Group of Companies
Sadbhav Engineering Ltd
Sanwaria Groups