The word 'Energy' is applicable in different contexts. In general sense, the word energy is a type of power required to perform either physical or mental activity. But for objects, energy can be supplied through batteries, electricity etc. According to Physical Sciences, 'Energy' is defined as the 'property that can be transferred to an object to perform its work with a definite source to get it heated'. The energy can be formed, transferred and distributed but can't be avoided or deleted. Now, let's go with the concept of Energy Engineering Course.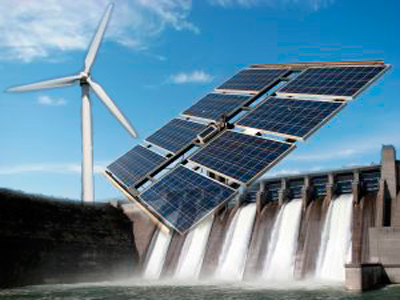 About Energy Engineering
Energy Engineering is a branch of Engineering sciences which deal with providing power for working of an object. The Energy Engineering is a mixture of both Electrical & Mechanical Engineering which deals with electrical systems, energy efficiency, plant engineering etc. Energy Engineering is a quickly growing concept on demand for increasing energy sources and it explains the problems and working on environmental benefits and then deals with the practical study of harnessing, usage and distribution of energy from other sources.
Energy Engineering Course
Energy Engineering course deals with the study of storage, distribution and production of energy sources either natural or man-made systems. Energy Engineering also deals with the power systems which involves the process of generation and transmission of electricity. Let's see the details of the course given below.
Energy Engineering Course Details:
The Energy Engineering course comes under Bachelor of Technology (B. Tech) and the course consists of the following details:
Duration of the course:
The Energy Engineering course's duration is absolutely 4 years.
Eligibility Criteria
This course consists of following eligibility conditions:
One should complete 10 + 2 from any recognized University.
The aggregate score should not be less than 70%.
Some universities conduct entrance tests for admission and one should score 65% to qualify.
Master Courses in Energy Engineering:
There are some master courses related to Energy Engineering. Some of them are given hereunder:
Masters in Energy Engineering
Master in Energy Innovation
Masters Electrical Energy Engineering
Master in Solar Energy Engineering
Master of Technology in Building Energy Performance etc.
Colleges for Energy Engineering Course:
The colleges having Energy Engineering course in India are given below:
Pandit Deen Dayal Petroleum University, Gandhinagar
Indian Institute of Technology, Kharagpur
Maharashtra Institute of Technology, Pune
Rajasthan Technical University, Rajasthan
Graphic Era University, Dehradun etc.
Fee structure:
The fee structure for B. Tech Energy Engineering might be Rs.70, 000/- for each year and for M. Tech, it is around Rs.90, 000/- for each year.
Syllabus 
The syllabus for B. Tech. Energy Engineering Course covers the following topics for each semester. Some of them are furnished hereunder:
Semester 1: Mathematics 1, Chemistry, English, Basic Electronics, Mechanics, Engineering Drawing & Graphics, EAA 1, Electrical Technology, Introduction to Manufacturing Processes
Semester 2: Mathematics 2, Physics, EAA 2, Basic Electronics, Programming & Data Structure, Electrical Technology, Engineering Drawing & Graphics, Energy Resources & Technology, Introduction to Manufacturing Processes.
Semester 3: Analogue Electronic Circuits, Mathematics 3 (Module 1 & 3), EAA 3, Elective 1
Semester 4: Computer Based Energy Conservation & Management, Electrical Machines, Digital Electronic Circuits, Thermodynamics, EAA 4, Elective 2, Breadth 1 HSS
Semester 5: Computer Organizations & Operating Systems, Power Systems, Heat Transfer, Elective 3, Breadth 2 (IT)
Semester 6: Solar Energy Technology, Energy Conversion Processes, Power Electronics & Drives, Elective 4, Breadth 3 (Mgmt.), Project
Semester 7: Non- conventional Electrical Power Generation, Industrial Training, Elective 5, Breadth 4 & 5, Project
Semester 8: Elective 6, Breadth 6, Comprehensive Viva-voce, Project.
 Career With Energy Engineering:
The career with Energy Engineering is beautiful. There are excellent employment opportunities under this course. The person who pursues Energy Engineering obtain several job roles in various sectors or organizations. They are given below:
Job Titles Related to Energy Engineering
The job roles offered for persons of Energy Engineering are as follows:
Renewable Energy System Integrator
Energy Utility Engineers
Field Engineers & Auditors
Planning & Scheduling Engineer
Tool Design Engineers
Professor / Assistant Professor Etc.
Employment Areas
The employment areas for Energy Engineering are as follows:
Research & Development Organizations
Electrical Power & Energy Companies
Fuel Technological Companies
Colleges or Universities etc.
Salary Packages
The salary packages for the Energy Engineers may start from Rs.25,000/- and may vary according to organizations.
Also See Various Engineering Career Options