Management Courses Details: Sports management is the field which deals with Business Aspects of Sports and recreation. This field works for various leagues in terms of marketing, health, and promotions. There is a demand for this course because of its career opportunities. So, here is the article which provides you the complete information regarding Sports management Courses Details such as Courses available, Fee Structure, Sports Management Degree Jobs, and Salary etc.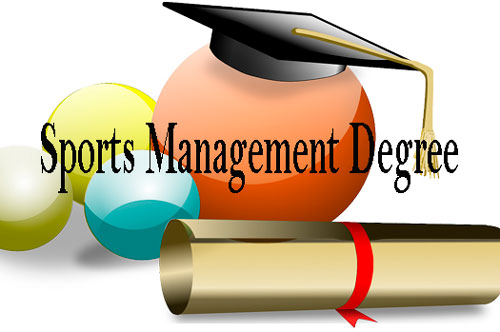 Information about Sports Management Course:
Sports Management is one of the emerging fields. Sports management includes business activities such as planning, organizing, directing, controlling, budgeting, and evaluating in contexts related to different types of professional sports and physical activities. It has great career opportunities. Some of the jobs one can get after the completion of Sports Management Courses are sports marketing, front office system in professional sports, college sports managers, sports economics and sports finance, recreational sport managers, facility management and sports information. There are various levels and courses available in Sports Management Courses. Those who are interested in this field are in search of Various Details, so here is article which provides you all the required information.
List of Courses:
There are various courses that are available in Sports Management Courses.  These are various programs with different Duration, fee and eligibility etc. in this article we have provided you the complete details. Just go through it.
Associate Degrees in Sports Management
Bachelor's Degree in Sports Management
Masters of Science in Sports Management
Post Graduate Diploma in Sports Management
MBA and
Many other certification courses.
Associate Degrees in Sports Management:
It is an entry-level administrative, management or marketing careers in sports management. Those who are interested in this can take up the Associate Degree.
Duration:   2 years
Subjects:
The syllabus or Subjects that are covered in courses for this Associate Degrees are
Business communication
Marketing
Sports and society
Accounting
Information technology
Event management
Bachelor's Degree in Sports Management:
It is one of the best courses in Bachelor's degree.
Duration: 3 years  
Eligibility: 10+2 in any stream
Syllabus:
Basics of business management
Communication skills
Organizational behavior
Marketing management
Financial accounting
Economics
HR Management
Advertising Management
Basics of sports management
League and team management
Facilities planning and management
Computer and IT Utilization
Funding and finance management
Basics of event management
Business laws
Career as Sports Management:  
After the completion of Sports Management courses one can have great career opportunities.
The various job roles offered for those who have completed the Bachelor's Degree are:
Sports franchises
Sports leagues
Sports management MNCs
Sports broadcasters
Sports merchandise manufacturers (Nike, Adidas, and Reebok etc.)
Event management firms
Fee Structure:
The fee structure varies for different courses and Institutes. On an average we can say the fee for PG Diploma would be 1, 60,000/-.
List of various Short Courses:
Social and Digital Sports Media
International Management Games
Sports Law
Sports Marketing and Sponsorship
Working and Learning in Sport and Fitness
Introduction to Sport, Fitness and Management
Sports Management Courses Online:
These courses can also be done through Online. These online courses provide certification along with materials.
This will be helpful for those who can't go somewhere and do the course.
Salary Details:
The salaries range around $35K to $40k. This may vary based on experience and skills of the candidates.
This is the complete article about Sports Management Courses Details. We hope that this article helped you in providing all the required information.
We will provide you all the updates. Bookmark our site and stay connected.