Introduction to Sports: Life becomes bored if there is no any physical activity. So we should play sports for recreation and also for the maintenance of physical fitness. So sports provide not only entertainment but also helps in maintaining physical fitness and refreshes the mind.  So playing sports makes us healthy. Until now we are saying "sports are useful for us in many ways". But actually what is the real meaning & definition of sports. So let us learn about Sports Management, meaning or definition of sports.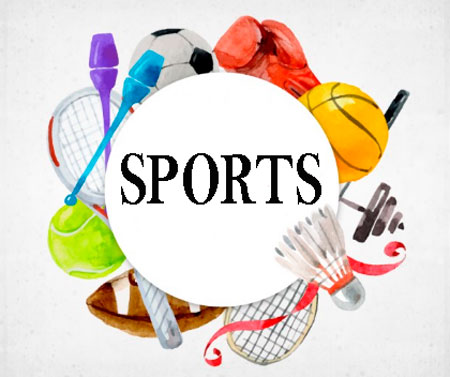 About Sports:
Sports are essential to every person. Sports are useful not only for physical fitness and entertainment, but also useful for refreshing our mind, keeps body & mind healthy etc. There are various types of sports in our country such as Cricket, Football, Volleyball, Hockey etc. and the people are interested in various sport. The sports may vary according to region, state, national and international. We all know that our international sport is Cricket. There are various national games concerned to various countries. For example, Hockey is the national game of India, Kabaddi for Bangladesh, and Table Tennis for China etc. Every person may interest in a particular sport, strives hard to succeed in it. And the person who have a strong passion, zeal, dedication can become a good player.  Finally he can succeed in the game  by good coaching, good play etc. and may reach heights.
The meaning of Sports:
When we ask anyone "what is a sport?" means many of them say that "it a game". It is correct to some extent but the actual meaning of sport is "a physical activity that is involved in physical exertion or skill in which an individual or group of individuals competes against another for entertainment".  Various people gave various definitions regarding the concept sports. Let's see some of them.
Definitions of Sports:
For each and every concept, various scientists give various definitions. In this context, let's see some of the definitions given to the word 'Sport'.
A game or a physical activity which needs physical exertion or skill when played according to rules or for enjoyment.
A pleasant or a generous person who doesn't complain about the things they are asked to do regarding games.
A person who is having a good attitude and playing a game for the purpose to do something.
Sport is concerned not only with outside games but a person performing work inside in which he works physically also called as a sport.
A person who plays for the purpose of his job etc.
Advantages of playing Sports:
There are many advantages by playing games or sports. Some of the advantages of sports are as follows:
Maintains body fitness
Improves concentration
Helps in keeping peace of mind
Helps in changing attitude
Helps in controlling of emotions of oneself
Helps in improving discipline etc.
Sports Management:
The study of science with related to the field of sports is known as Sports Management. Sports Management is related to the field of sports in which it is very industrious and is concerned with various aspects of professional sports & recreation. There are various courses with relation to Sports Management in various colleges and universities. The students who are interested in sports can go with this bachelor's course which are helpful to us in attaining knowledge in various sports. Let's see various details regarding Sports Management course.
Course details regarding Sports Management:
About Sports Management Course:
There is only one course regarding SportsManagement in bachelor degree i.e. Bachelor of Science in Sports Management which prepares students for exciting careers in International Business of Sports. The students are trained by professional experts in that field to lead a good career for the promotion of sports organisations to develop and manage arenas and stadium to conduct and manage various sports and entertainment programs. By conducting those events, they acquire knowledge in the fields of finance, marketing, management laws etc. They may gain experience by attending to various internships and conducting various events, create and develop new business opportunities etc. in and around the world.
Course Duration:
The duration of the course of Sports Management is absolutely three years.
Eligibility:
The eligibility criteria for the course is 10 + 2 with Arts as his basic stream and he should have excellent communication skills.
Colleges for Sports Management:
The colleges hiring Sports Management Course are as follows:
International Institute of Sports Management, Maharashtra
National Academy for Sports Medicines, Mumbai
Indian Institute of Social Welfare & Business Management, Kolkata
San Diego State University, USA
George Washington University School of Business, USA etc.
Complete Details about SportsManagement Course