Risk Management Courses Details: Risk Management is the process of Identifying, Assessing and prioritizing the risks and then utilizing the procedures to avoid or minimize their impact. There is a demand for these courses those who are interested in Business field. Here is the article which provides you the complete Risk Management Courses Details such as Fee, Duration, Certifications, and Salaries etc.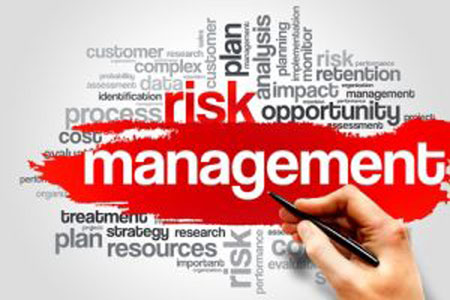 Information about Risk Management Course:
Risk Management can be defined as forecasting and evaluation of financial risks together with the identification of procedures to avoid or minimize their impact. Risk management plan includes companies' processes for identifying and controlling threats to its digital assets, including proprietary corporate data, a customer's personally identifiable information and intellectual property.
There are various courses available in Risk Management. Here are the complete details about Risk Management.
Also see
Sales and Marketing Course Details
List of Courses: 
Numerous Courses are available in Risk Management. Here is the list of Risk Management Courses.
Chartered Enterprise Risk Analyst
Certified Risk Manager
Financial Risk Manager
Professional Risk Manager
Risk and Insurance Management Society Fellow
Chartered Enterprise Risk Analyst: This is shortly termed as CERA.
Duration: 4 years
Eligibility:  Degree
Contents:
Qualitative aptitude
Quantitative aptitude
ERM – practical and theoretical
Understanding actuarial approach to risk
General risk management
Salary: USD 89,000.
Certified Risk Manager: It is shortly termed as CRM.
Eligibility: Risk Managers
There are 5 courses in risk management which need to be cleared to get CRM designation.
Principles of Risk Management.
Analysis of Risk.
Control of Risk
Financing of Risk
Practice of Risk Management
Average Salary: USD 63,000/-
Financial Risk Manager: This can be shortly termed as FRM.
Eligibility: Candidates need to clear FRM eligibility Test which contains 100 questions to be solved in 4 hours.
Jobs: Companies like Industrial and Commercial Bank of China, Bank of China, HSBC, Agricultural Bank of China, Citigroup, KPMG recruits FRMs.
Salary: INR 9,00,000 Average and USD 1,00,000 to 2,50,000 USD.
Professional Risk Manager: This can also be termed as PRM.
Eligibility:
2 years' experience With Bachelor's Degree
4 years without Bachelor's Degree.
Risk and Insurance Management Society Fellow: Also called as RIMS.
Eligibility: Candidate Needs to complete at least 3 courses – Risk Financing, Risk Assessment and Risk Control – in college. And 5 years of industry experience is mandatory.
These are the complete details of these courses.
There are some other courses which are certified courses. Here is the list of various other courses.
Introduction to Risk Management
Introduction to Credit Risk Management
Stress Testing and Risk Regulation
Risk Management Professional Certification etc.
Courses Online:
There are some Free Online courses available which will be helpful for those who can't afford the cost of courses. Diploma in Risk Management is one of the best courses available in Online Courses.
This course can be taken at any time and as it is free of cost it can be done by one anyone who had interest. We will also provide Courses in India soon.
So viewers this is the article about Risk management Courses Details… Hope this helped you in providing the required info.
Stay Connected by bookmarking our site @ www.aiming.in.