SAP Application Details: Here you can get step by step process of SAP Registration Form. SAP Application Registration is not difficult process, but still lot candidates ask How to Register for SAP Certification? So, for their convenience here we will provide the process to fill SAP Application Form. The official website of Systems Applications and Products in data processing (SAP) is www.sap.com. Follow the below given guidelines for registration of SAP Course.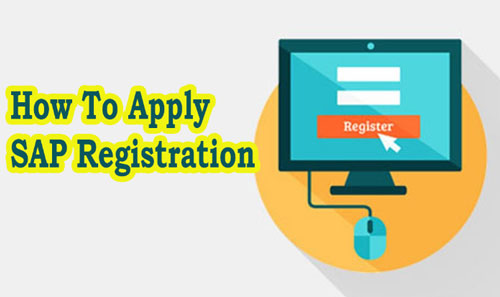 How to Register for SAP Certification?
First of all candidates need to visit the official website @ www.sap.com
On the home page you should click on Training link
The link will be directed to world class SAP Education & Certification
Then click the tab Certification and find certifications by solution
Now you need to select for which SAP solution you would like to certify
Then click on the solutions of your choice
And necessary to select certification tab
Various certifications displayed infront of you and then select desired one
Assume to Register for SAP SD Certification
Click the button Add to plan
Then scroll to the top of the page and locate Plan & Buy button
Click on it
You will be redirected to checkout page
On that page you should simply click book button
Then SAP will offer you 2 opportunities: Either creates an account on their website/Proceed as a guest.
You are welcome to create an account for SAP website
On next page you will be asked to enter S-User Number
Then provide the payment details
You can pay for SAP Course with credit card (Visa, MasterCard, and American Express). Payment methods may vary depending on a country
After the process you should confirm the order and complete the registration
You will shortly receive e-mail conformation of your registration
Take a printout of confirmation form.
Offline SAP Registration Form:
In an individual's fulfill the eligibility norms, he or she can directly register the SAP Course and the registration fee is going to cost around INR 40000. Earlier, SAP online registration in not used everything will be in offline mode process. But now it is online SAP Application. In India one can easily register for SAP Certification Online. So, interested ones please visit the official website www.sap.com for SAP Register Form. For registration, S- User ID is essential. If you do not know your S-User ID, please contact your local SAP Education Department to register for your S-User number. Pay the application as per SAP Module. For More updates related Systems Applications and Products in data processing please stay on this web portal.
See: SAP Software Details