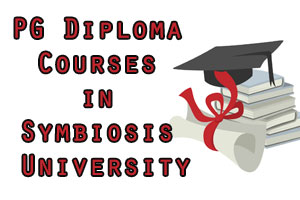 Symbiosis MBA is a distance learning education. It is a post-graduation diploma in business administration (PGDBA). Most of the people are interested in  distance learning in. symbiosis distance learning  education gives the deep knowledge in specific fields  to develop them  for good employment opportunities. If you are looking for distance education in the stream of PGD, symbiosis is obviously the finest option for you.
List of Post Graduate Diploma Courses in Symbiosis University
This university offers PG Diploma in the following courses.
1. Business Administration
Marketing
Finance
Human Resource
Custom Relationship Management
Sales and distribution management
Operations
2. Banking and Business
3. International Business
4. Insurance Management
5. Instructional Design
6. Education Administration
7. Business and corporate Law
8. Technical Writing
9. Export and Import management
10. Pre-Primary Teachers Training
11. Information Technology
12. Supply Chain Management
13. Retail Management
Eligibility criteria:
The graduated student in any discipline from recognized university. Students those who are appearing in final year with minimum 50% marks in their graduation can also apply to symbiosis university courses.
Duration of Correspondence Course in PG in Diploma:
The duration of this program is 2 years.
Symbiosis Distance Learning Courses Offered in Law :
In symbiosis university, there is a post graduate diploma in business and corporate law (PGDBCL) is a new challenges in the corporate world and legal professional with the ability separate out complications are demand. The PGDCL program contains separate facts of business and corporate legislation and judicious act. The program brings to public and students with international business laws interrelated to banking.
Career Opportunities to Law :
Who completed the Law course from this university can see job opportunities in the following roles at various organizations.
Legal Manager
Legal Officer
Consultant Assistant Manager
Compliance Officer
Also see:
MBA Hospital Management Complete Course Details, MBA Course Details and Madras University Distance Education Courses Details.