Polymer engineering is an engineering field which deals with that designs, analyses or modifies the polymer materials. This engineering also involves in the aspects of the petrochemical industry, polymerization, structure and characterization of polymers, compounding of polymers and structure property relations and application etc. Let check out the more Polymer Engineering Course details like what is polymer engineering, career, jobs, salary etc.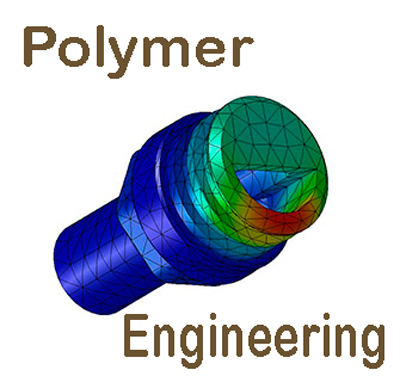 What is Polymer Engineering?
The Application of polymer science involves to practical problems involving properties and use of polymeric materials. Engineering polymers are materials with exceptional properties such as toughness, stiffness, and low creep that make them valuable in the manufacture of structural products like bearings, electronic devices, gears and auto parts.
Scope of Polymer Engineering
In India, the demand for polymer engineers increased day by day. Polymer Engineering uses the theory and knowledge of chemistry to handle production and use of polymers.
Compared with the other engineering courses polymer engineering has limited higher study options to at the postgraduate level. Generally, the graduates of this branch with a valid GATE score can opt for postgraduate programs in polymer engineering, polymer science, polymer technology chemical technology. The students who complete the four years course of polymer engineering can get good jobs in major companies of polymer manufacturing and processing industries and research institutions.
Polymer Engineering Course Details
The polymer engineers supervise the production process of plastics and other polymers and this supervision involves plastic moulders and technicians. This Polymer Engineering Course is one of the demanded branches of engineering comparing with the other engineering disciplines.
Bachelor Courses
Bachelor of Technology in polymer engineering and Bachelor of Engineering in polymer engineering are two bachelor courses of polymer engineering.
Duration of the Courses:
The duration of the course is four years and eight semesters are conducted in the course. Semesters examinations will be conducted at the end of the semesters.
 Eligibility Criteria:
The eligibility for the course the students must be qualified in the 10+2 examinations with physics, chemistry and mathematics subjects.
Admission process will begin with entrance exams both at the state level and national level.
The number of colleges and universities are offering the polymer engineering course.
Master Courses 
Master of Technology in Polymer Engineering and Master of Engineering in Polymer Engineering are the two master courses of polymer engineering.
Duration of Course:
The duration of the courses is two years.
Eligibility Criteria: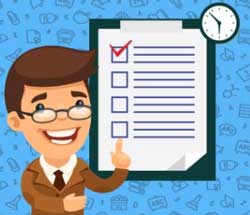 The candidates who have completed their Bachelor courses of engineering are eligible for this course.
An entrance exam GATE will be conducted for the admission in Master courses.
Students who have qualified in the GATE exam will get for admission to master courses in most of the elite institutions in India.
Career Path
There are a lot of career and job prospects in both public and private sectors for polymer engineers. The engineer mainly worked in the processes of polymer manufacturing units.
The polymer engineering graduate can be worked as a production supervisor, production planner, quality control inspector etc.
The polymer engineers can get jobs in the various industries like automotive, aerospace, plastics and other related manufacturing industries.
Oil and Natural Gas Commission, Oil India Laboratories, Petrochemicals engineering plants, Polymers corporations of different states and others such organizations are providing employment opportunities for polymer engineers.
Job Profiles
The polymer engineers engaged in the various aspects of polymer engineering science. Here some of the job profiles are mentioned below.
Senior Polymer Fabrication Engineer
Lead Control Systems Engineer
Process Engineer
Polyolefin Production Development Engineer
Technical Expert in Catalysis and polymer Engineer
Polymer Fabrication Supervisor
Lab Manager
Salary Packages
Knowledge, Work experience, qualifications and performance are the important elements for determining the salary range.
Starter Salary of B.Tech Engineers: 15k-30k
Experienced Engineers: 25k-45k
Starter Salary of M.Tech Engineers: 28k-40k
Experienced Engineers: 35k-50k
Employment Areas
The Polymer engineers can work in many places. Some of the employment areas of Polymers are as follows:
Polymer manufacturing and user industries
Polymer Processing units
Chemistry of Polymer Industries
Ministry of petroleum and natural gas
Research and Development
Some of the top companies who are hiring the polymer engineers.
GAIL India Limited
LG Polymers India Private Limited
Reliance Industries Limited
Finolex Industries Limited
Haldia Petrochemicals Limited
Also See: Various Engineering Career Options