Bachelor of Fashion Technology is one among the bachelor courses which includes the skills of creativity and technology. The course mainly deals with designing, marketing, and managing of fashion products. Fashion industry has introduced various techniques and methods to produce fashion garments and accessories and also introduces students about the management aspects of industry. The bachelor course trains the students with necessary insights and about their techniques, tools, and methods that are used in the contemporary fashion industry.  Look down for the Bachelor in Fashion Technology Course Details in brief.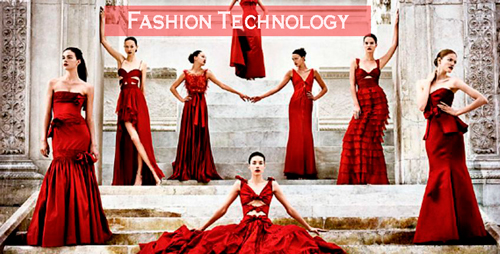 Bachelor of Fashion Technology Course Details
B.F. Tech course details consist of details of course duration, eligibility, admission details and fee structure which are furnished below:
Course Duration:
The duration of Bachelor of Fashion Technology course is 3 years with 6 semesters. The duration of the course sometimes vary according to institutions and it may be 4 years.
Eligibility Criteria:
Students who are willing to pursue this course should complete 10+2 under any recognized Board or University with Physics, Chemistry & Mathematics as their basic stream and with an aggregate of 60%.
Admission Details:
The admission for the course of Fashion Technology may be either direct or merit based. National Institute of Fashion Technology (NIFT) conducts a common entrance test called General Aptitude Test (GAT) for admission into B.F. Tech course which includes the topics like quantitative, analytical & logical abilities, English comprehension, and general knowledge.
Fee Structure:
Bachelor of Fashion Technology course fee ranges between Rs.3 lakhs to Rs.4 lakhs per year and may differ according to institutions.
Now let's look for various subjects that are included in the course.
Course Subjects
The subjects for Bachelor of Fashion Technology course are as follows:
Textile & Apparel Design
Fashion Merchandising
Visual Merchandising
Leather Technology
Jewelry Designing
Footwear Design etc.
Now let's make a look over the syllabus of this Fashion Technology course.
Course Syllabus
Bachelor of Fashion Technology course syllabus consists of various subjects in this 4 year graduation course. The syllabus for the course over 6 semesters are presented below:

| | | |
| --- | --- | --- |
| Semester 1 | Semester 2 | Semester 3 |
| Introduction to Fashion Business | History of Indian Art & Traditional Indian Textiles | Fashion Stylization & Designing |
| Surface Ornamentation | Garment Construction | Fashion Marketing |
| Introduction to Fashion Art | Elements of Fashion & Advanced Drawing | Advanced Garment Construction |
| Sewing Fundamentals | Fundamentals of Pattern Making | Word Art Appreciation |
| Textile Science | English 2 | Pattern Manipulation |
| English 1 | Elements of Design & its Applications | Draping, Western Costume |
| | | |
| --- | --- | --- |
| Semester 4 | Semester 5 | Semester 6 |
| Advanced Pattern Making and Grading | Computer Aided Textile Designing | Accessory Designing |
| Export Merchandising | Choice Based Course | Portfolio Making |
| Fundamentals of Apparel Production | Theatre Costume Designing | Craft Documentation |
| Advanced Fashion Illustration | Textile Design | Final Collection |
| Garment Assembling | Kid's Wear & Men's Wear | Knit Wear Module |
| Computer Graphics | Open Course | Internship or Project |
Until now, we knew something about B. F. Tech course. Now know the differences between Fashion Designing & Fashion Technology.
Differences between Fashion Technology & Fashion Designing
There are only few differences in between Fashion Technology and Fashion Designing in few aspects. Some of them are as follows:
Definition:
Fashion Technology deals with the manufacturing process and involves in the usage of technology in production of apparels while Fashion Designing is a creative field which involves in designing or trendy apparels or accessories.
Basic Steam:
The basic stream for Fashion Technology course is 10 + 2 with Physics, Chemistry and Mathematics and there is no use of having any specific stream under Fashion Designing course.
Specialization:
Fashion Technology course deals with the general specialization in apparel manufacturing and information technology and Fashion Designing deals with the specialization in cloth designing, leather designing and accessory designing.
Spectrum:
Fashion Technology course deals with the understanding of fabric and its manufacturing, apparel quality management, technology of production and fabric processing & production etc. Fashion Designing deals with the knowledge of fabrics, analysis of consumer trends, designing clothes & accessories and the ability to combine colors, shades and textures etc.
Also, See
About Customer Service Courses
About Complete of Home Study Courses
About Electronics and Communications Engineering (ECE)