ABOUT THE BOOK: Paul Kalanithi was the author of the book WHEN BREATH BECOMES AIR and it was published on 12th January 2016 in English. Random House was the publisher of the book, in which it was published after the death of the Paul Kalanithi.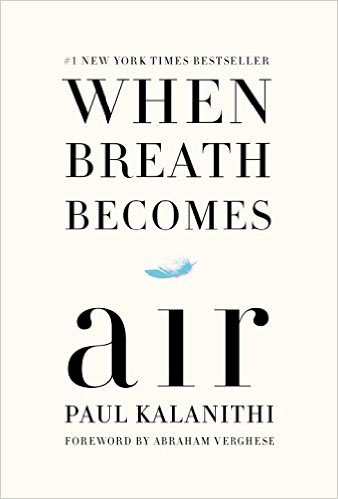 The story leads about the author, after the edge of completing the 10 years of training as a neurosurgeon (who specializes in diagnosis & surgical treatment of disorders of the central and peripheral nervous system).
The most number of questions he answered which has been raised at the end of his life.
WHEN BREATH BECOMES AIR by Paul Kalanithi Book Details:
Name of the Book: Paul Kalanithi
Publish Date: 12th January 2016
Author: Paul Kalanithi
Published by: Random House
Price: 502.00
Pages: 208
ABOUT THE AUTHOR PAUL KALANITHI
Paul was born on 1st April 1977 at New York, United States. He died on 9th March 2015, Palo Alto, California, United States. He completed graduation in Bachelor of arts, Master's degree in English literature and Bachelor of science in human biology at Stanford University. He also earned Master's in the history and philosophy of science and medicine from the University of Cambridge, graduated from Yale Medicine in 2007 cum laude.
Basically, he was a Neurosurgeon and writer, he had two brothers. His wife named Dr.Lucy Goddard Kalanithi was also a doctor, with a daughter Elizabeth Acadia. Sujatha Kalanithi and A.Paul Kalanithi are the parents of the Paul.
WHEN BREATH BECOMES AIR BOOK SUMMERY / CONTENTS
The book When Breath Becomes Air by Paul Kalanithi contains 208 pages and it is divided into two parts,
One is 'In perfect Health I begun' and another one is 'Cease Not Till Death'. Part I includes the story of sharing his experience with readers about his real life, in 2013 he found that he had multiple tumors in his lungs by the result of CT scan. At the time, he was aged 36 years old, CT scan resulted in stage IV lung cancer. For a moment, he writes that "imagination about his future towards his hard work to become a great person is evaporated."
In Part II he discussed his last movements that were sharing with her wife, the main thing that he done he joined in hospital in which his daughter was get born. And also he told to her wife to get marry with another person as a last wish because he thinks that she don't want to be alone after his death as so he wished like that.
If you want full edition about "When Breath Becomes Air by Paul Kalanithi" buy it on online @ Flipkart, Snapdeal, Amazon, etc. Select from the best online store with quickest shipping facility. Please stay connects with us for fresh updates regarding books & its price.