Travel and Tourism Course Guide: Tourism and Travel are the most exciting and fun-filled industry in the world. For those who had the interest to travel around the world along with getting the salary, this is the best Career Option. Learning photography courses can help to shoot best pictures while you travel. So here is the article Travel & Tourism Course Details which provides complete Information regarding this course such Eligibility, Fee, Jobs, Salary, Graduation courses etc. Go through the article.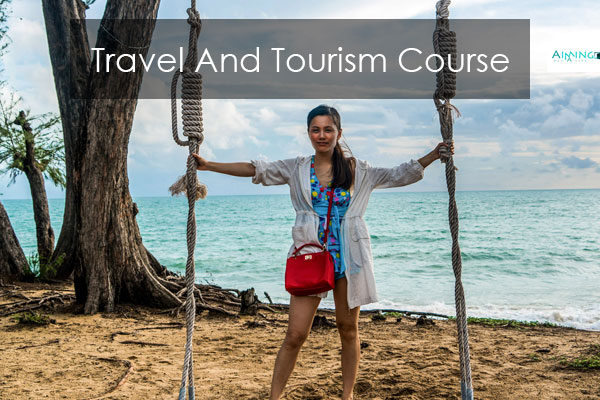 About Travel and Tourism Course
Travel & Tourism is one of the best Industries which are having continuous growth. This industry provides the best career for those who do courses in Travel and Management Tourism. Over 200 Million work in this department all over the world.
To have a successful career, one needs to complete Diploma, Graduation or Post Graduation courses. So before getting into this career, it is good to know complete details about it. So, just read this article.
List of Courses
In Travel & tourism Courses there are various levels and categories. Here is the list of various courses. These are various types of tourism courses.
Principles of Travel and Tourism
International Tourism
Hospitality Management
Financial Issues in Tourism
Tourism Planning
Cruise Ship Industry
Concepts:
There are some common concepts that will be covered in all courses of tourism. They are:
World geography
Sales skills
Marketing strategies
Travel and transportation planning
Organizational skills
Communication and customer service skills
Travel and Tourism Course Degrees
These Courses can be done in various formats. They are listed here. You can choose the best as per your Requirement.
Diploma courses
Bachelor's Degree courses
Certificate courses
PG Degree courses
PG Diploma courses
PG Certificate courses
Diploma Courses:
Duration: 1-2 years
Eligibility: 10+2 and its equivalent.
Types in Diploma:
Diploma in Travel and Tourism Management
Diploma in Hospitality and Travel Management
Diploma in Tourism Studies
Diploma in Airfare and Ticketing
Diploma in Tourist Guide
Diploma in Aviation Hospitality and Travel Management
Diploma in Tourism and Ticketing
Bachelor's Degree Courses:
Duration: 3 years
Eligibility: 10+2 (any stream Science, commerce, arts) and its equivalent.
Types in Bachelor's degree:
BA in Travel and Tourism Management
BA in Hospitality, Travel and Tourism Management
Sc. in Travel and Tourism Management
BA Tourism Studies
Bachelor of Tourism Administration
Com. Travel and Tourism Management
BBA in Hospitality and Travel Management
BBA in Air Travel Management
Bachelor of Tourism Studies
BA Travel and Tourism
Sc. in Hospitality and Travel Management
BBA in Travel and Tourism Management
Certification Courses:
Duration: 6 months – 1 year
Eligibility: 10/ 12th based on Institute.
Types of Certifications:
Certificate in Travel and Tourism Management
Certificate in Tour Guide
Certificate in Tourism Management
Certificate in Travel Management
Courses Online
The above-stated courses can also be done through Online. There are various websites that provide Online classes along with material and less fee. Some sites provide Free Training. Go Through the official sites. Get the complete Information and proceed.
Syllabus
The syllabus may vary from one type to other. But there are some core subjects that will be taught for all. We provide them here. This might help you to get some idea.
Communication Skills
Office Management and Functions
Public Relations
Air Ticketing
Travel Agency Training
Fundamentals of Tourism
Accounting
Cultural History and Heritage of India
Tourism Policy and Law
HR Management
Tour Operation
Computer Utilization and Application
Tourism Marketing
Management
Tour Guiding Skills and Training
Jobs and Salary:
The average starting salary for these jobs will around Rs. 15000/- to 20k. This may rise based upon the skills and experience. Various Job profiles that will be offered after successful completion of Courses are:
Travel Agency staff
Ticketing staff
Tourism promoter/marketer
Airline employee
Airport staff
Customer service manager
Travel and Tourism Consultant
Travel Agent
Tour Operator
Air hostess
Tour Guide
Tour manager
This is the complete article providing Travel & Tourism Course Details. GO Through the article, you can get whatever information you required. Select and do the course and Be successful in Tourism. Enjoy the beauty of the world with salary. All The best……!!!!!!!!!!!!!!!!