ABOUT THE BOOK: THE LIFE CHANGING MAGIC OF TIDYING UP is a book written by the Japanese author Marie Kondo and it was originally published on 15th January 2011 in Japanese. It can be later translated into various languages like Korean, Chinese, French, German, and English. Cathy Hirano was translated into English on 14th October 2014 by the publisher Ten Speed Press.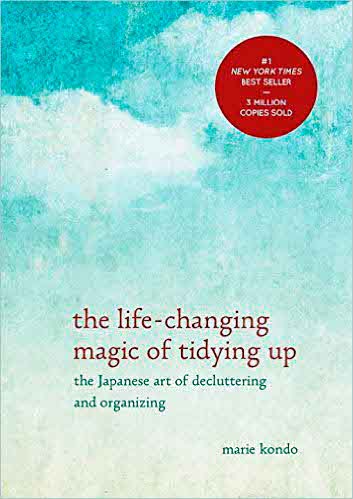 It was also published in more than 30 countries and it was number best seller book in japan, Europe, Germany, and the United Kingdom.
Here we provided the detailed Summary & Study Guide as well as analysis to help you understand the book. The detailed summary and review also contains topics for Discussion on The Life Changing Magic of Tidying Up by Japanese author Marie Kondo.
Name of the Book: THE LIFE CHANGING MAGIC OF TIDYING UP
Publish Date: 15th January 2011
Author: Japanese author Marie Kondo
Published by: Ten Speed Press
Price: 500.00
Pages: 224
ISBN: ISBN 9781 6077 47 307
ABOUT THE AUTHOR MARIE KONDO
Marie Kondo was a Japanese organizing consultant and also a writer, she was interested in organizing concept from her childhood. So she ran for a tidy up the bookshelves while other kids are interested in playing the physical games.
As she was interested, she writes four books on organization topic which have been sold more than a millions of copies. She was a married woman with a child. According to her, if you keep yourself neat then it will reflect your life to be positive and happy.
According to Kondo, she has a method known as KonMari method, it tells us to get that all things you have and filter it by category wise and give most priority to popular one and then another one to next.
In 2015 she listed as one of "100 Most Influent People" according to Times. Based on the Kondo's work a film was done in 2013 and also she appeared in many TV shows and released a series of video classes on teaching "The best way to fold for perfect appearance".
THE LIFE CHANGING MAGIC OF TIDYING UP BOOK SUMMERY / CONTENTS
The life-changing magic of tidying up is a 224 pages' book with ISBN of 9781 6077 47 307. It tells you to how to tidy your home in a step by step procedure and also it tells you to what things that can 'spark joy' are and what are the clusters that were not needed to you.
This book consists of five chapters for tidying up
Why can't I keep my house in order?
Finish discarding first.
Tidying by category works like magic.
Storing your things to make your life shine.
The magic of tidying dramatically transforms your life.
She explained a deep subject about the clearing of clutter and tidying them in a correct manner because she spends 80percent of his life on this subject, tidying can change your life. She also helps her clients who are difficult to tidying their things. She always wants to tell when you put your house in order then you will put your affairs and the past in order.
First you have to know why it would be in order. That implies if you don't keep your surroundings in an order then it will lead your mind for non-comfort and which takes it a negative minded. Initially, discard all the things surround you and arrange them according to category wise and tidy them in a vertical manner and give the priority to your likely one first and next to others and repeat this tidying that can dramatically change your life and shines it.