ABOUT THE BOOK: THE ODYSSEY by Homer was an epic poem, which is composed around the ending of 8th centenary 800BC. It was written in ancient Greek, which can be translated into other languages.
Samuel Butler, Andrew Lang and Robert Fagles (English) are the translators of this book.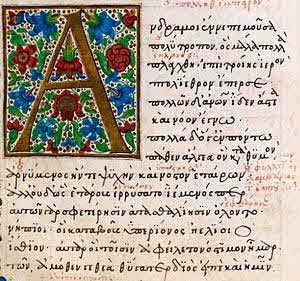 THE ODYSSEY Book was published on 1st November 1997 by Penguin Books. It was a long narrative poem about the hero's deed. In the United States, this book was very popular; it mainly focuses on Greek hero named Odysseus and his backward journey to home from Trojan War.
The ODYSSEY Book Details
Name of the Book: THE ODYSSEY
Publish Date: 1st November 1997
Author: Homer
Published by: Penguin
Price: 199.00
Pages: 541
ABOUT THE AUTHOR HOMER
Homer was the author of the book, according to Herodotus the Homer didn't live before 400 BC. Which leads him around 850 BC, and it is an approx dates that was collected from other sources. He lived in Greek and died at Ios, Greece. Another epic poem by Homer is lliad.
The Odyssey Book Summery / Contents
Odyssey is a book of 541 pages and it further divided into 24 books as sub-topics. The story was beguines with the return journey of the Odysseus (who leads the main character in the story) from Trojan fall down to the hometown.
He was coming back to his home after 20 years, on the way he reminds his parents, wife, and son. From the story, we can understand that the Odysseus was cunning and deliberative.
He tells the flashback to the Phaeacians by the Odysseus in this way 'By god, I'd rather slave on earth for another man', 'some dirt-poor tenant farmer who scrapes to keep alive', 'than rule down here over all the breathless dead'. From book 9 to book 12 you can see the detailed view about this flashback.
Characters Involved in This Book
Odysseus – Main Character.
Penelope – Wife of Odysseus.
Telemachus – Son of Odysseus.
Laertes – Father of Odysseus.
Anticleia – Mother of Odysseus.
Eurycleia – Faithful Old Nurse to Odysseus.
Eumaeus and Philoetius.
Argos – Pet Dog of Odysseus.
Antinous and Eurymachus.
Eupithes – Father of Antinous.
Melanthius and Melantho.
Agamemnon – King of Mycenae.
Alcinous – King of the Phaeacians.
Nausicaa – Daughter of Alcinous and Queen Arete
Zeus – King of the Gods.
Poseidon – God of the Sea.
Eolus – Master of the Winds.
If you want full edition about The ODYSSEY by Homer Book buy it on online @ Flipkart, Snapdeal, Amazon, etc. Select from the best online store with quickest shipping facility. Please stay connects with us for fresh updates regarding books & its price.