Technical Analysis Course Details: Here we have provided complete guide on Technical Analysis Course. It will clear your all doubts like list of Technical Analysis Course, Eligibility, Fee, Duration, Subjects need to study, Syllabus, Colleges, Institute, Certified programs, Jobs and Salary, Career, etc.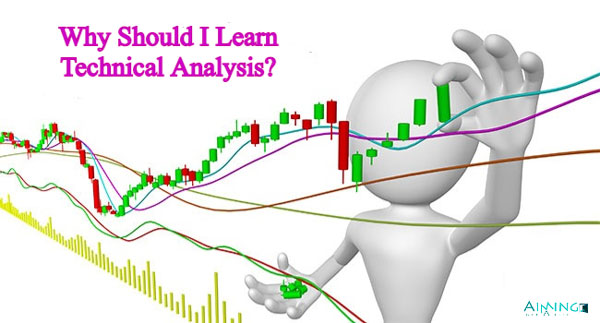 What is Technical Analysis Course?
Technical Analysis is a trading tool employed to evaluate or forecasting of future financial price movements based on an examination of past price movements and volume. Technical Analysis can help investors anticipate what is "likely" to happen to prices over time. It uses a wide variety of charts that show price over time. There are 2 primary methods used to analyze securities and make investment decisions:
Fundamental analysis and
Technical analysis
This Technical Analysis Course has been prepared after a very scrupulous review of market behavior and volatility.
Students will learn the technical analysis of stocks which forms the art of working in Intraday and Positional Trades, variety of techniques for understanding the market behavior and psychology of a normal Investor/Trader and how the stock markets react to this, with the help of charts.
Definition of Technical Analysis:
"A method of evaluating future security prices and market directions based on statistical analysis of variables such as trading volume, price changes, etc., to identify patterns".
The main objective of Technical Analysis Course is to prepare investors and traders to trade like professionals and make a living from active trading.
Candidates will learn Technical Analysis from the basic to the most advanced levels, utilizing techniques and high probability chart patterns used by professional traders & market makers.
Technical Analysis is useful for fresher's who are new to the market and would like to get introduced to the basic market terminologies and concepts and start a new career in the world of capital markets.
New Investors, Retail Traders, Brokers and Sub brokers, Financial Service Professionals shall also benefit from this Technical Analysis Course as it shall enhance their knowledge base, understanding the market dynamics of demand & supply and forecast future price movements.
Eligibility Requirements:
Most technical analysts have a bachelor's degree in Computer science, computer engineering or related IT field and at least several years of related work experience.
Skills Required for Technical Analysis Course:
Excellent time-management
Multi-tasking and organization skills
Demonstration of strong written and verbal communication
Strong critical-thinking skills
Ability to meet deadlines and demonstrate professionalism
Proficiency in Microsoft Word
Excel and Power Poin
Ability to navigate related technology, such as SQL, coding and .Net technology; familiarity with programming languages
Salary Details
Median salary for technical analysts is $61,182 per year.  Experience strongly influences income for this Job.
The skills that increase pay for this job the most are
C# Programming Language,
. NET,
Microsoft SQL Server,
Spring, and
Java/J2EE.